The 50-day SMA on the SPX is about to cross above its 200-day equivalent, an event known as a Golden Cross. Since 2000, the equity index experienced a positive gain in every prior instance over the following 90 trading days, with an average gain of ~7.5%.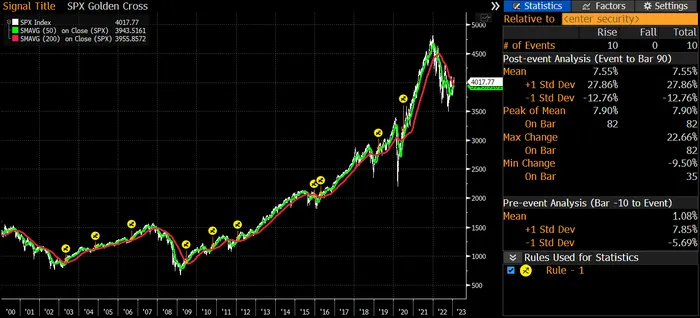 If we extend the timeline, we find the SPX typically continues to trend higher in the 6-9 months following the event too.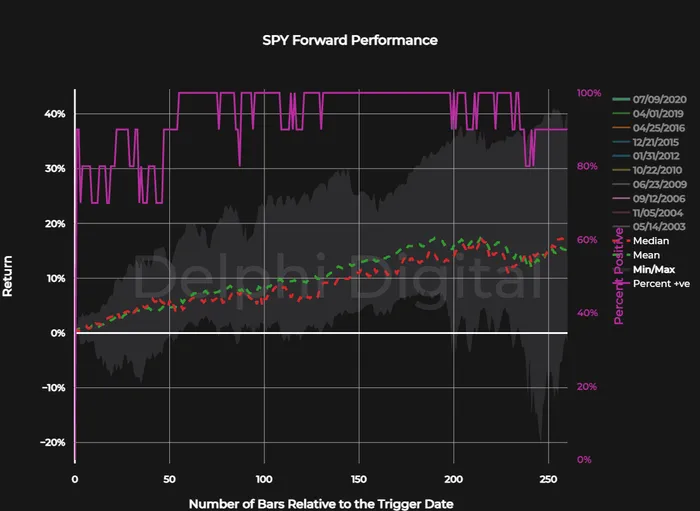 Notably, the SPX didn't experience a Golden Cross during its 2000-2002 or 2007-2009 drawdowns, only after the market had bottomed and started recovering.