SOL has caught a nice bid this week, and now looks to be breaking out against its megacap peers.
For context, this was the setup we were looking at for SOL earlier this summer.
It's now starting to break out against ETH…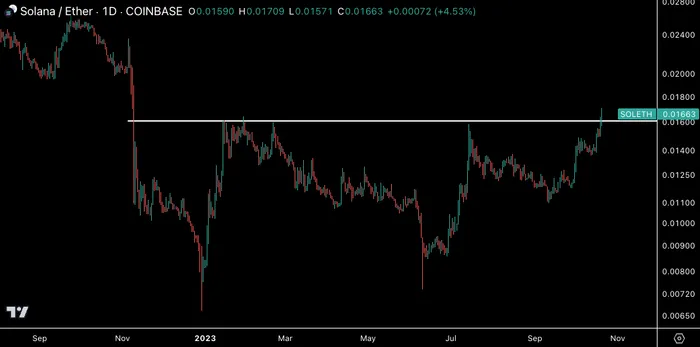 Same thing on its weekly timeframe.
And the same with SOLBTC…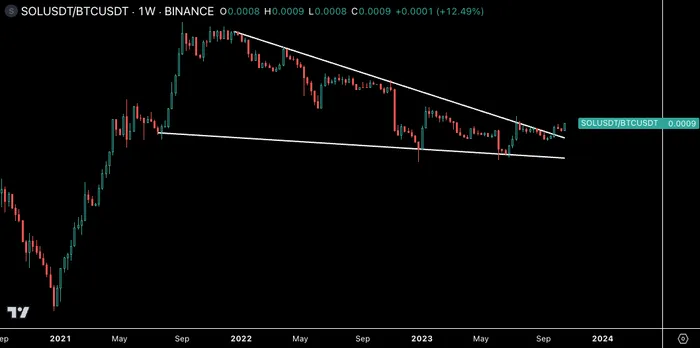 SOL has tested these levels before, so we need to see more follow through it'll hold. But we've talked about the potential for SOL to outperform when the market starts to turn, so this is one I'm personally watching right now.
"And if we are approaching an inflection point for the broader crypto market, SOL is on our radar as one that looks poised for an even bigger move."