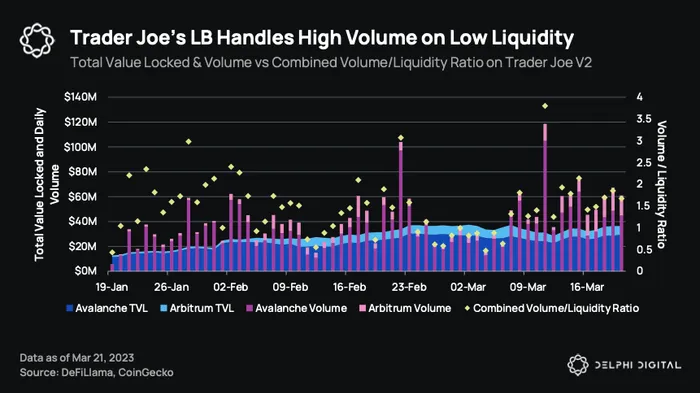 Trader Joe recently launched v2 of its decentralized exchange (DEX), called Liquidity Book (LB). The LB design incorporates concentrated liquidity, akin to how Uniswap v3 (Uni v3) works, that enhances capital efficiency for liquidity providers (LPs) and reduces slippage for traders.
As a result, Trader Joe has been able to attract significant trading volume with minimal liquidity. LB achieved a high of $118M in daily volume with just $31.1M of TVL on March 11th, 2023, representing an impressive 3.8x volume-to-liquidity (V/L) ratio.
In this report, we will delve deeper into what Trader Joe does, the intricacies of the Liquidity Book design, how it's different from Uniswap v3, and the potential catalysts for growth.