Yesterday, Yuga Labs gave us a sneak peek of their upcoming HV-MTL mecha game with a captivating trailer. Season 1 is set to kick off on June 29th.
Remember our friend, Jimmy the Monkey, and those intriguing Sewer Passes? Sewer Passes were exchangeable for Power Sources, with rarity levels depending on your scores while playing the Dookey Dash runner game. These later evolved into HV-MTL NFTs.
The gameplay for HV-MTL begins with players creating a home for their HVs, which they can then flaunt to others. Players can also engage in battles with their peers, and possibly cooperate to defeat evil bosses. The exact gameplay mechanics are yet to be disclosed.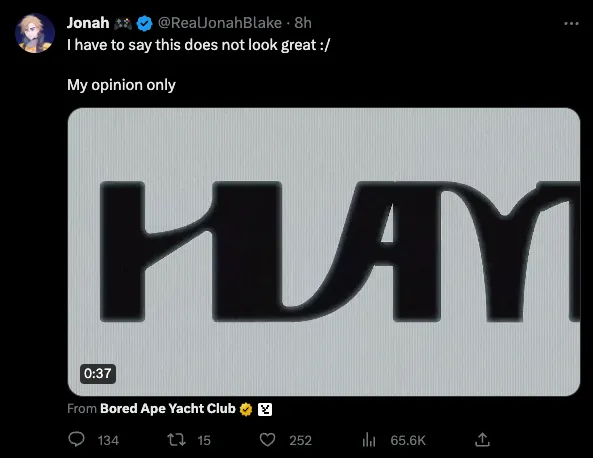 The trailer has received a mixed response so far. Jonah, a popular gaming influencer, said he didn't like the look of it. While some gamers have expressed their reservations, it's important to remember that it's impossible to satisfy everyone.
It will be interesting to see what the rewards are for the game. Could it be another NFT? Could APE tokens be involved in the game? I think that is quite likely. There been almost 200 ETH in trading activity on HV-MTL NFTs since the announcement.
It's been an action-packed week, with other major Web3 gaming developments including the Nike x Fortnite collab and a viral indie game Only Up! that made use of Goblintown NFT artwork. Who says Web3 gaming is ded?