An Update on DeFi Perps
JUL 20, 2021 • 6 Min Read
Disclosure: Delphi Ventures is an investor in dYdX, MCDEX, and Vega. Delphi Labs also works with Perpetual Protocol. This statement is intended to disclose any conflict of interest and should not be misconstrued as a recommendation to purchase any token. This content is for informational purposes only and you should not make decisions based solely on it. This is not investment advice.
Perpetual futures continue to be crypto's most popular financial instrument. Despite the prevailing market conditions, Binance facilitated $3 trillion of perp volume in May and $2 trillion in June. Perp products on Binance, and other exchanges, have routinely settled more trading volume than spot products over the last year. It's clearly evident that perpetual futures are incredibly important for crypto — and now they're making their way into DeFi.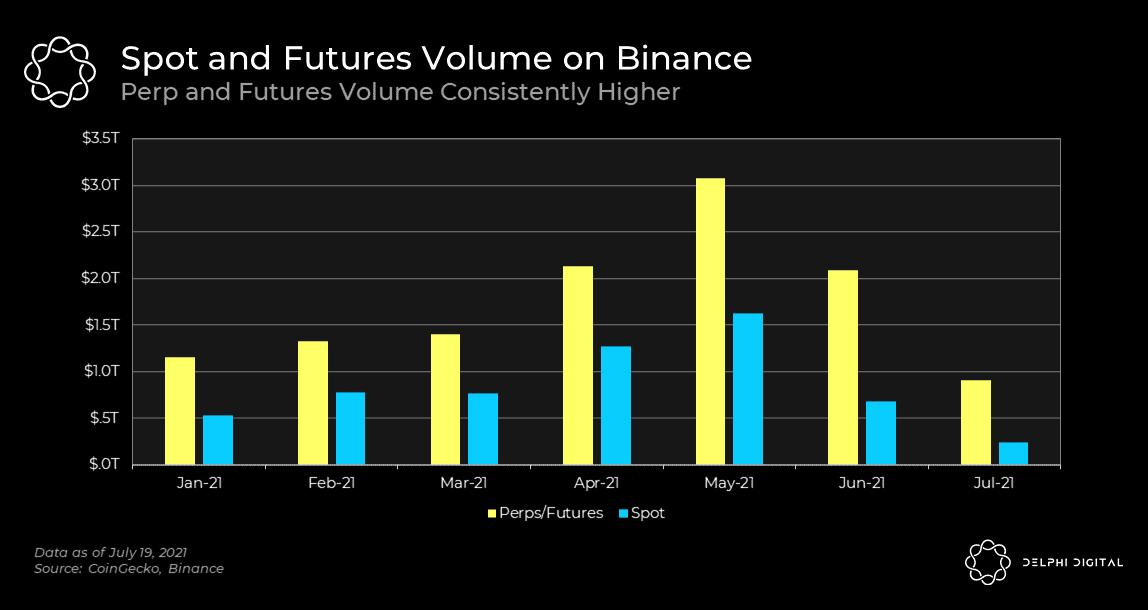 Unlock the whole story
Delphi Pro is our institutional-grade crypto research and analysis offering, providing full market coverage across deep-dive reports, analysis, data and community.
4 Weekly Insights Reports

Deep-dive Research Reports

Early Access to Delphi Media

Office Hours Calls with our Analysts

Exclusive Telegram & Discord Access

Team features for cross-collaboration*

Access our entire archive of content
Starting at $1000 a month**
Get Delphi Pro
* Team features available on multi-seat purchase.
** Based on purchase of annual subscription.