Convex Finance Owns Largest Piece of CRV Pie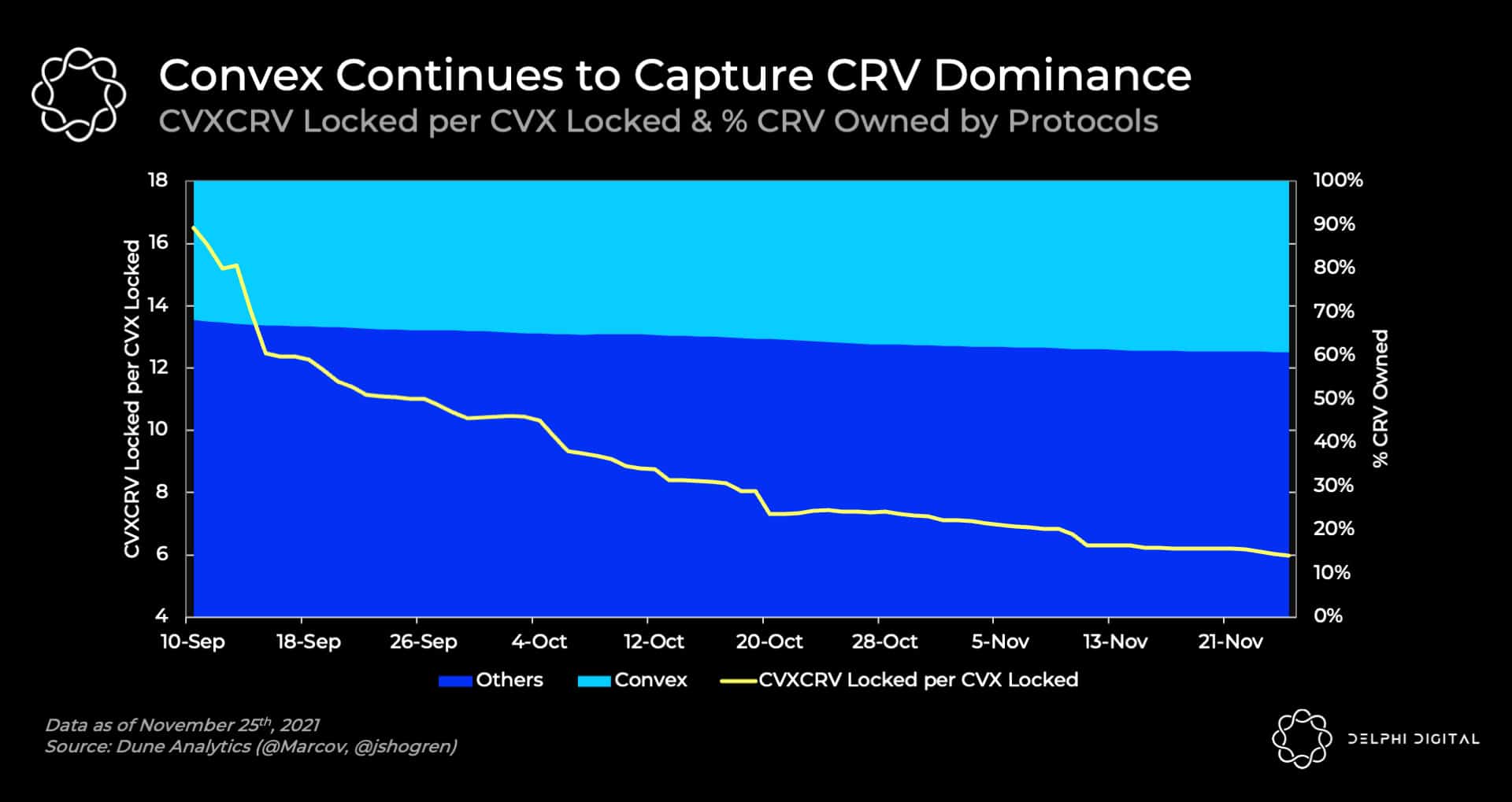 Convex Finance continues to dominate the Curve wars as it owns the largest share of veCRV among other yield aggregators, growing from 32% in September to 39% today. The political power of being a CRV "whale" is extremely valuable, as it allows for Convex to boost Curve rewards for Convex's depositors instead of having individual depositors lock up their own CRV to boost yield rewards.
Currently, each locked CVX is in control of ~5.94 veCRV. There is also a new phenomenon where market players aim to influence CRV gauge rewards on liquidity pools through owning CVX, instead of locking up CRV. By locking CVX, you're keeping it locked for 16 weeks + 7 days, compared to locking CRV for 4 years to boost rewards, it is a more attractive play to lock and vote for Convex's allocation of veCRV.
For a deeper understanding of how Convex came to become such a political power within the Curve ecosystem, do take a look at the Convex Report published by our research team.
yEarn's Enticing P/E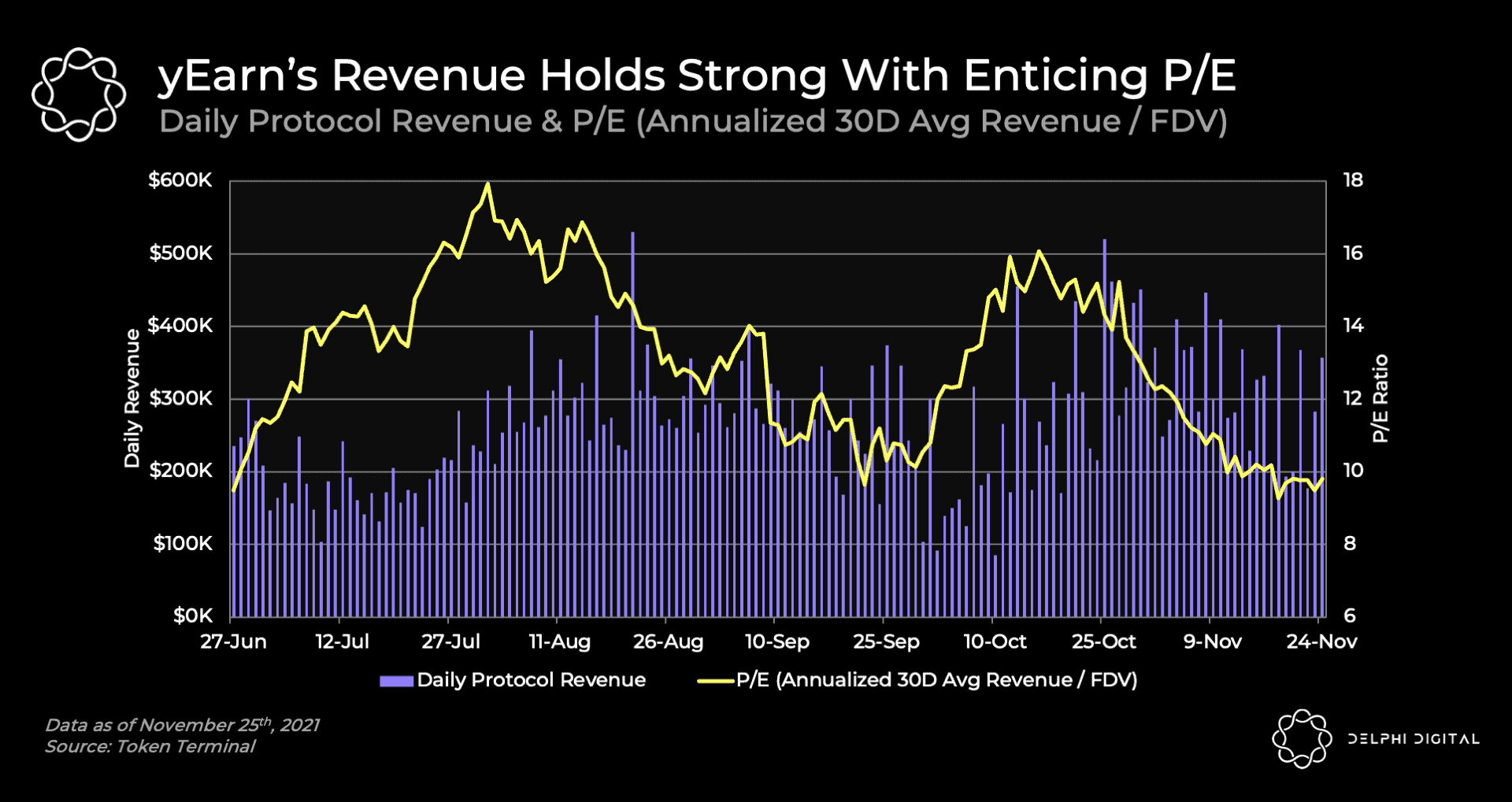 yEarn Finance continues to hold itself as the blue-chip yield aggregator, producing a strong revenue stream to the protocol. YFI is currently trading at ~9.8x P/E, the lowest it has been since end-June even as revenue consistently grew. At its current pace, its 30D average annualized revenue is ~$118M.
yEarn has recently called for community suggestions to revamp its tokenomics, suggesting that it might introduce some significant changes to its tokenomics soon. At the time of writing this report, the protocol's main value accrual mechanism is via YFI buybacks.
Funding Rates Not Showing Direction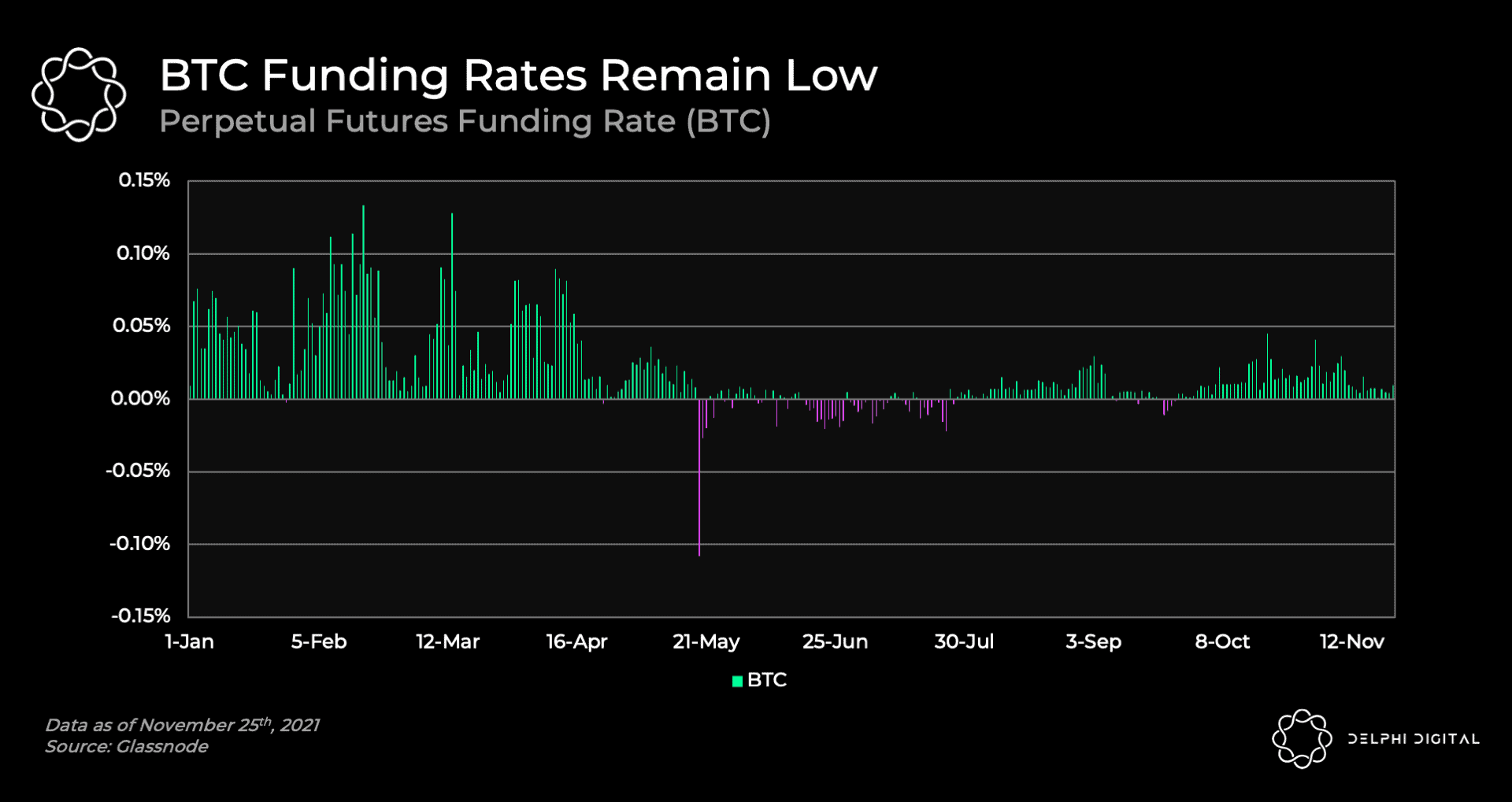 The past two weeks have been uneventful with markets going back and forth. Funding rates show a similar picture with low funding on the futures markets. This could be a sign that the shorter-term leveraged traders are still undecided directionally.
Looking back at the start of the year, the bullish run-up has been accompanied by a significantly higher funding rate, which leads us to think that even though BTC is hovering near previous highs, the market is far from being overheated in the grand scheme of things.
Let's All Live in The Metaverse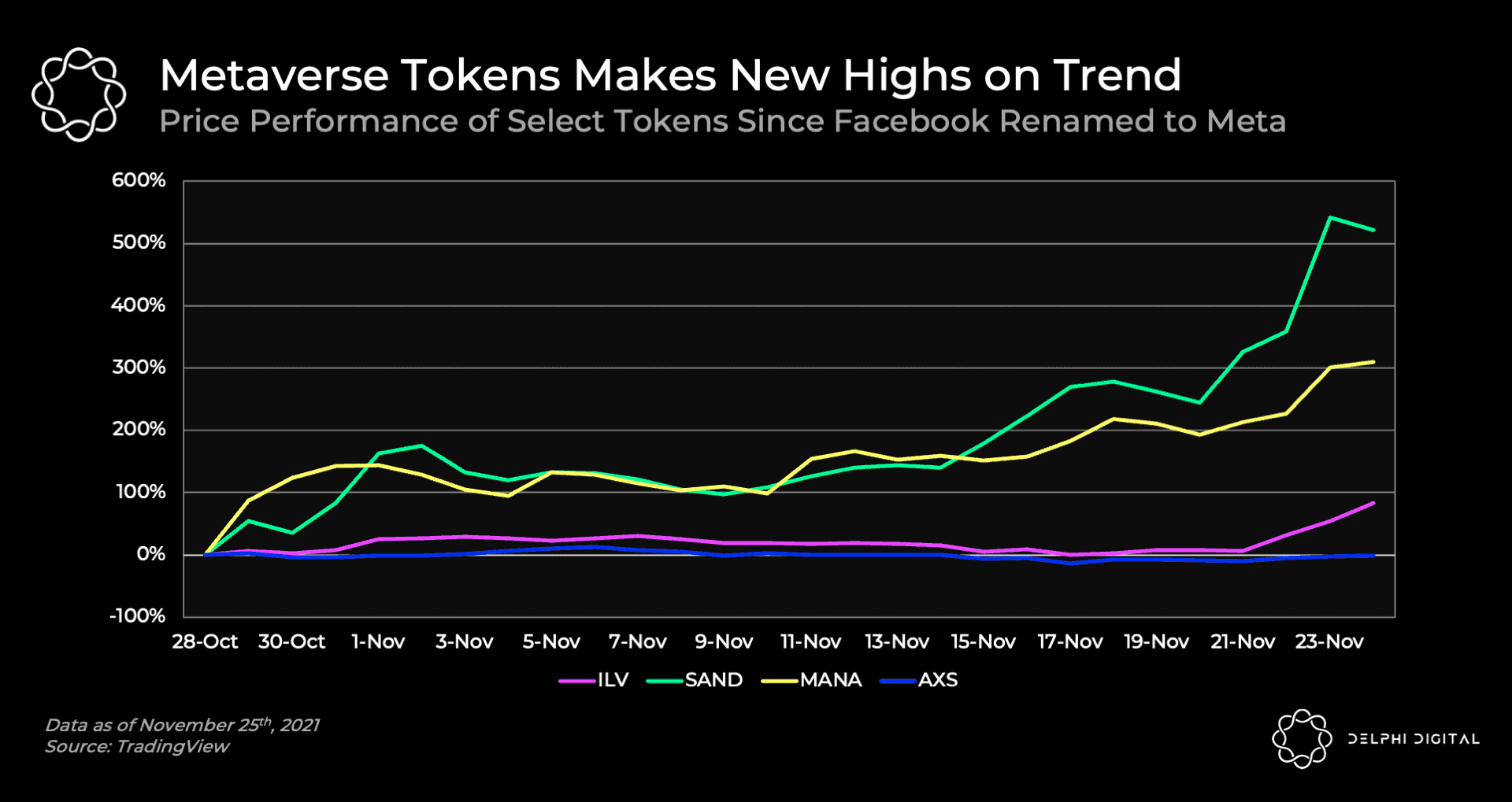 Metaverse tokens have been the top performers in the "NFT" sector ever since the announcement of Facebook rebranding into Meta. While investor mindshare within metaverse tokens is at an all-time high, competition between the two biggest Metaverse tokens by market cap heats up.
Sandbox has been the main attraction of this week as Adidas partnered up with them, and now owns 144 parcels of land in Sandbox. Take a look at the Adidas plot here! JJ Lin, a popular mandarin pop singer also revealed that he owns a few pieces of land on Decentraland. Wen Metaverse concert?
Unfortunately, it seems like gaming did not benefit as much from this metaverse narrative as ILV and AXS lag significantly behind SAND & MANA.
Notable Tweets
History Lesson into Past Bear Markets and What's Different Now.
Thinking out loud:

What the next crypto bear market might look like.

A short thread

— Jason Choi (@mrjasonchoi) November 25, 2021
yEarn Finance Ships New UI
New Yearn UI

We've rebuilt http://yearn.finance from scratch with tons of feedback from our community.

It's live now, so take it for a spin.

Look under the hood: https://t.co/MKH0eoQCFP?amp=1

—  yearn.finance (@iearnfinance) November 24, 2021
ApolloDAO Token and Airdrop
Apollo Token Launch and Apollo Airdrop info:

https://t.co/ScyyqxDBqB?amp=1

— Apollo DAO (@ApolloDAO) November 24, 2021