Active Votes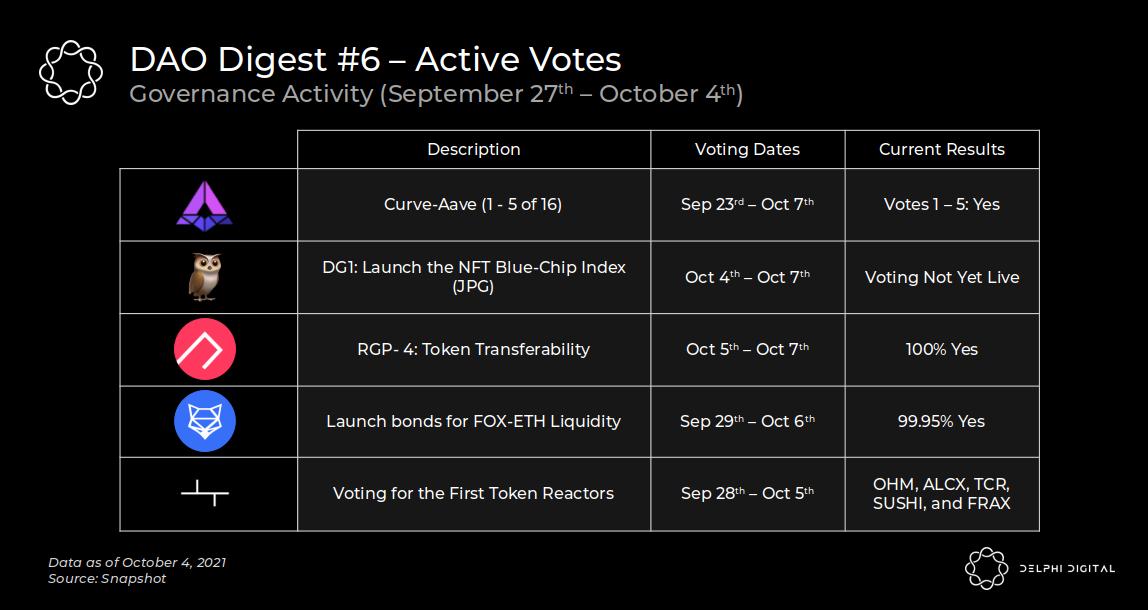 Closed Votes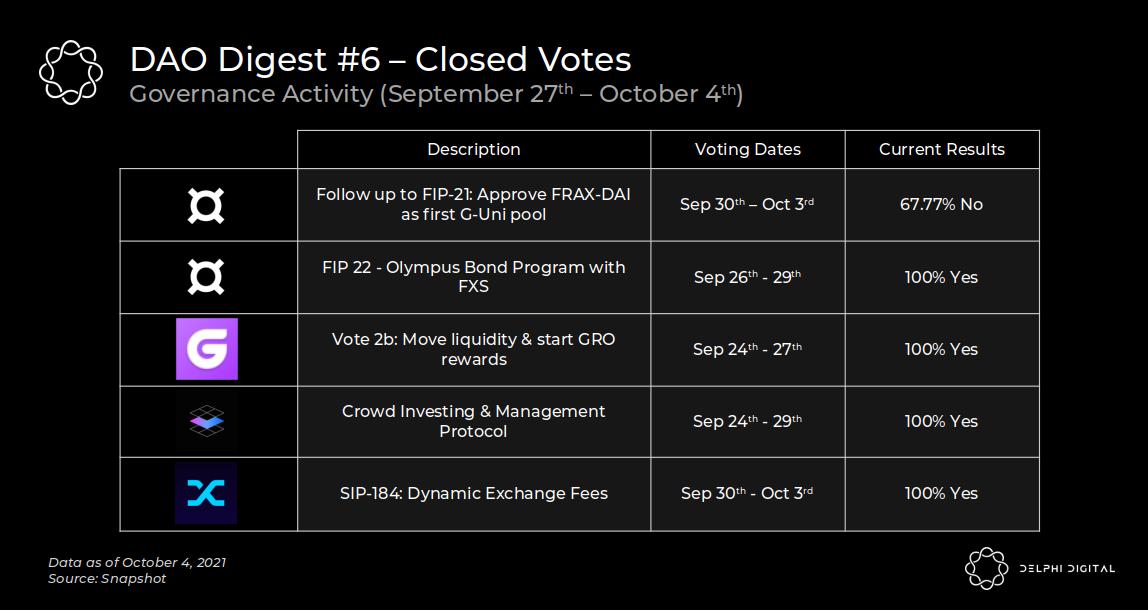 Governance Participation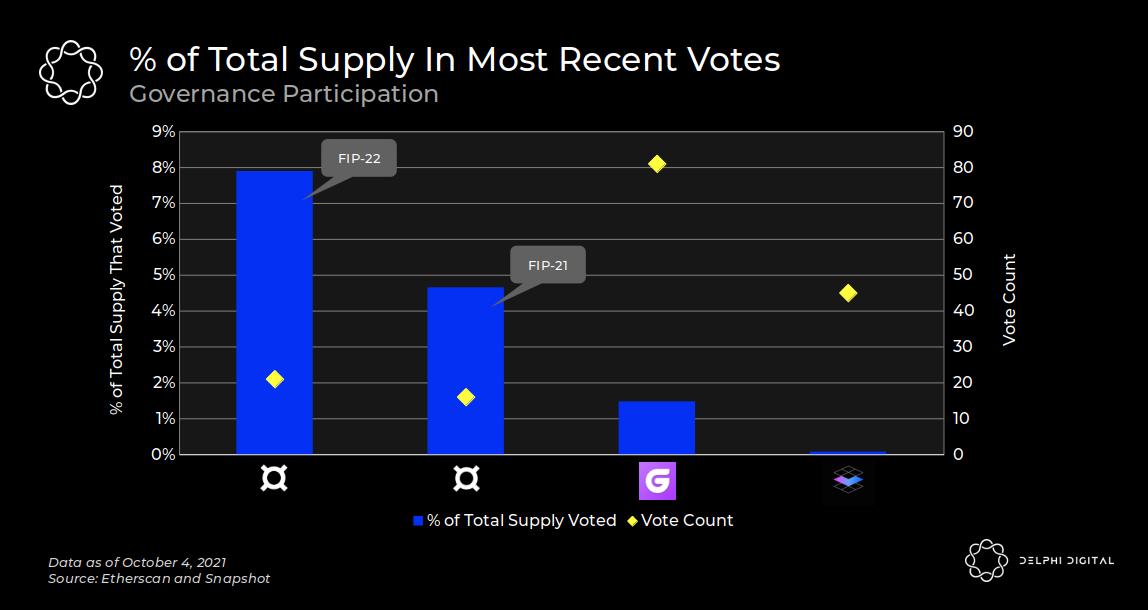 *Synthetix is not pictured as voting is done by the elected representatives of the Spartan Council and is a different voting model. 
In The Forums
MakerDAO + Societe Generale-Forge
Synopsis: Societe-Generale Forge, a regulated subsidiary of Societe-Generale, has applied to onboard 40m EUR of OFH tokens to MakerDAO as collateral. OFH tokens are mortgage-backed covered bonds issued by Societe-Generale and rated AAA by Moody's and Fitch. OFH tokens use the CAST standard, which is an open-sourced standard designed in 2019 to experiment with the issuance of security tokens on public blockchains. Societe-Generale themselves are licensed by the Autorité de Contrôle Prudentiel (French bank regulator). The OFH collateral will be used to mint up to 20m DAI.
Pro Argument: This is an incredible opportunity to further bridge TradFi and DeFi. If this pilot project is successful, it could lay the groundwork for MakerDAO to access similar types of collateral to back DAI. The AAA rated bonds are also relatively low-risk, which is important given the would-be use as stablecoin collateral.
Counter Argument: Like MakerDAO's discussions regarding legal representation, which I covered in DAO Digest #3, this proposal creates some interesting legal and structural challenges. Societe-Generale recognizes that they cannot legally interact with a DAO. Thus, MakerDAO would need to appoint a representative or legal entity to act in their stead, who could then be at risk themselves. The community was also not thrilled that the bonds themselves yield ~0%, so the monetary benefit to MakerDAO is questionable. However, as SebVentures points out, the greater benefit to MakerDAO is in creating a process to onboard bonds to DeFi.
Our Opinion: While the collateral is low yielding and requires trust, as a long-term strategic decision this would give Maker a key foot in the door for integrating more closely with TradFi. How much the community values that latter point will be the deciding factor on whether or not this likely passes.