Data Digest
1) Avg. Weekly Gas Price at YTD Low
2) Fantom Transaction Count vs. Price
3) MakerDAO Revenue & Surplus Buffer
Key Takeaways
In spite of a broad bullish trend, gas prices continue to edge towards levels not seen since Oct. 2020 — when DeFi mania took a short-term breather.
The primary causes for this are a new MEV marketplace from Flashbots and an increased gas limit for the Ethereum network.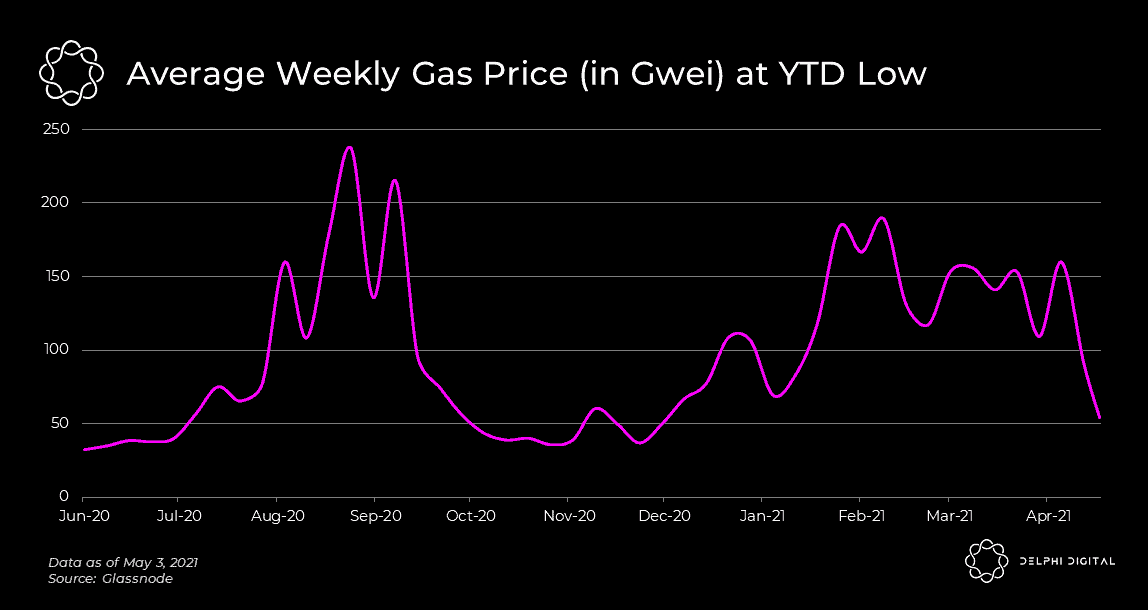 Key Takeaways
As the cross-chain narrative continues to solidify, Fantom emerges as the latest L1 ecosystem showing signs of life.
AnySwap, a DEX bridge connect liquidity between Fantom and multiple other chains (including Ethereum, BSC, and Polygon) is the main driver of activity on Fantom.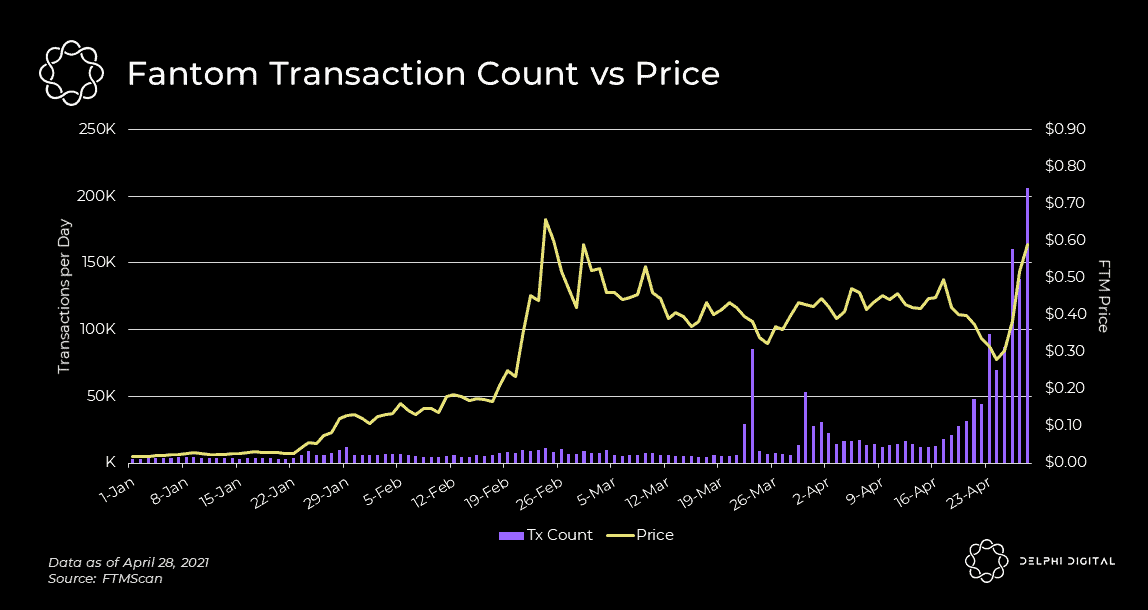 Key Takeaways
MakerDAO's revenue growth continues to soar as DAI supply nears the $4 billion threshold. At current levels, MakerDAO's run rate is $152.5 million.
The surplus buffer is extra DAI under the control of the DAO. While this has been used in the past to meet protocol deficits, it could also be used to fund incentives.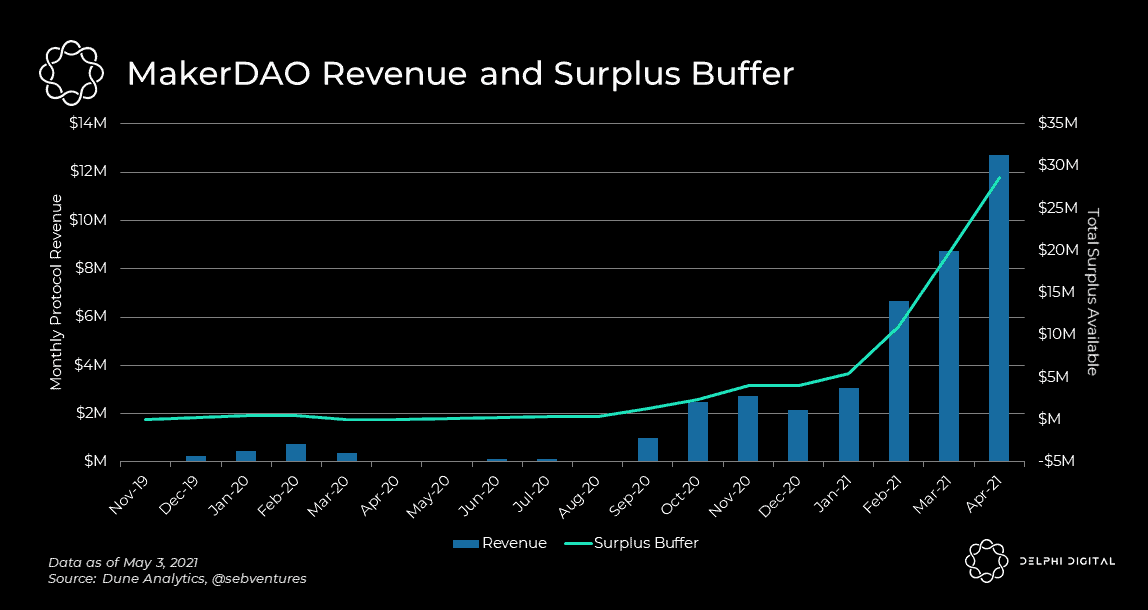 Notable Tweets
The team at Alpha Finance lab penned an elaborate tweet thread (and blog post) highlight key takeaways from Q2, and what the project is tackling in Q3.
? April Summary & Q2 Outlook ?

Let us take a short break from building to give #AlphaWolf community
? a full recap of April along with
? a sneak peak of what we have been working on which will power the next growth stage at Alpha starting this Q2. ?https://t.co/vzopGRs4ON

— Alpha Finance Lab (@AlphaFinanceLab) May 3, 2021
Charm Finance is building a suite of trading products, the latest of which is a vault that markets make on Uniswap v3 using it's new pricing structure. This helps passive LPs who are impacted by the changes from Uniswap v2 to v3. These LPs can still passively provide liquidity to Uniswap using Charm.
? Introducing Charm's Alpha Vault:

— A vault that automatically manage liquidity on Uniswap V3 on your behalf.

— Concentrates liquidity to earn higher yields.

? Uniswap LPs rejoice !

? Full detailshttps://t.co/dObFuXDGxX

— Charm (@CharmFinance) May 3, 2021
If you're looking to learn more about Maker's recent performance, this thread highlights other fundamental developments that have happened in the last month.
1/ @MakerDAO April 2021 financial report.
Another insane month, breaking $12M net income in April.
Full report => https://t.co/0ufJ8GDPGp pic.twitter.com/J9oaPkaWmg

— Sébastien Derivaux (@SebVentures) May 2, 2021