Data Digest
Uniswap v2 trading volume dominated by memecoins
Futures and perps liquidations over the last three days
Perp Protocol recapitalizes its insurance fund
Metamask earns nearly a million dollars a day in swap fees
Key Takeaways
DOGE inspired tokens have attracted significant trading volume on Uniswap.
SHIB, the top traded token, is up 38x in the last 30 days.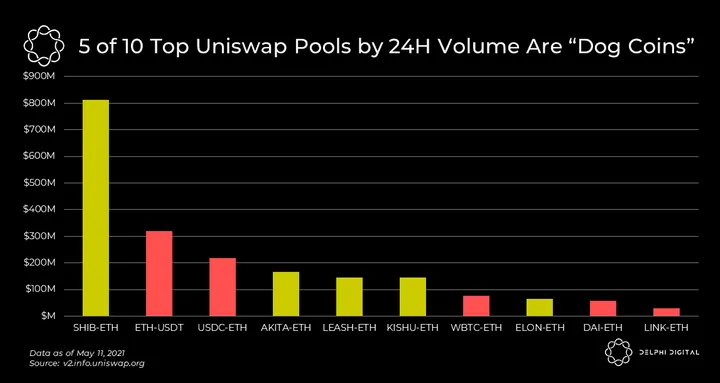 Key Takeaways
Yesterday's dip liquidated close to $400 million of ETH futures and $490 million of BTC futures.
A majority of liquidations on this dip came from Bybit (known to be a popular trading avenue for aggressive retail traders) which suggests this was a minor leverage flush.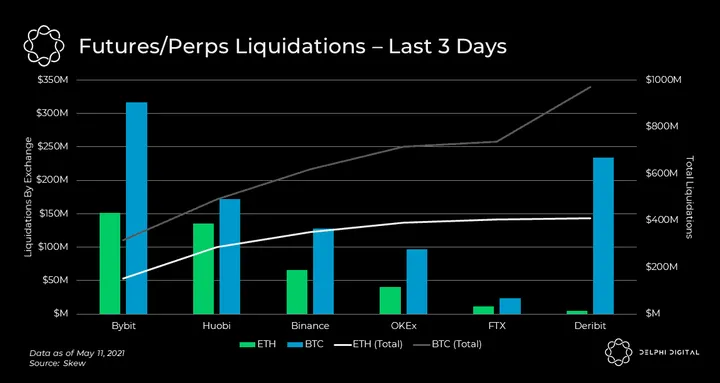 Key Takeaways
Metamask introduced swaps in Oct. 2020 and is facilitating over $100 million in daily volume. At the current pace of growth, Metamask is estimated to earn over $20 million in swap fees for May 2021 alone.
Metamask currently averages over 8000 daily active users for its swap feature, and represents the first instance of the wallet attempting to monetize its user base. Needless to say — it's going pretty well.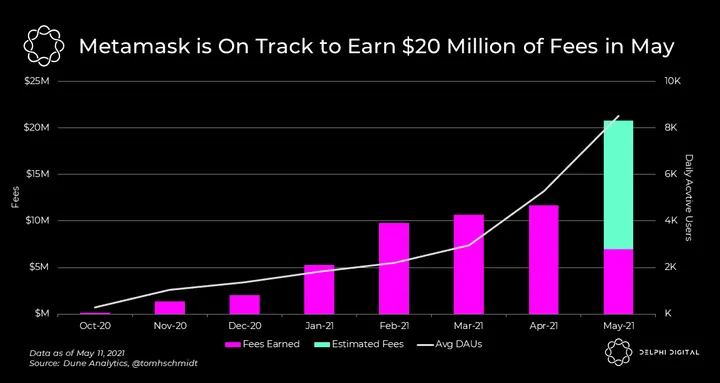 Key Takeaways
Perp Protocol's insurance fund has been recapitalized by BAL rewards the protocol earns from its Balancer pool. $1.41 million of USDC was added.
The protocol's insurance fund has been losing money in recent weeks as a result of the fund participating in funding payments.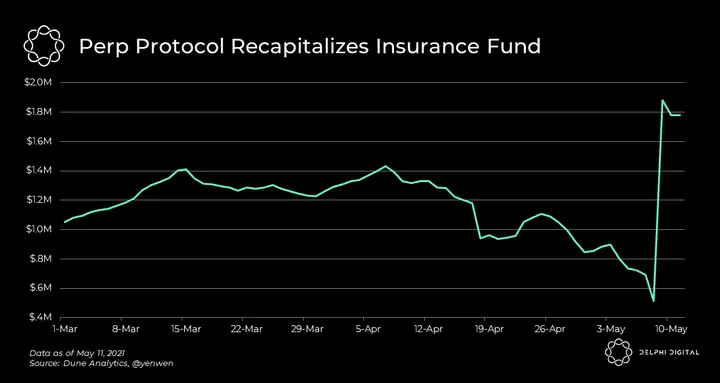 Notable Tweets
Crypto punks make their way to New York City.

Sky Mavis, the game studio behind Axie Infinity, raises Series A funding.

Ethereum miners earned $100 million in daily fees.