Third Time's the Charm?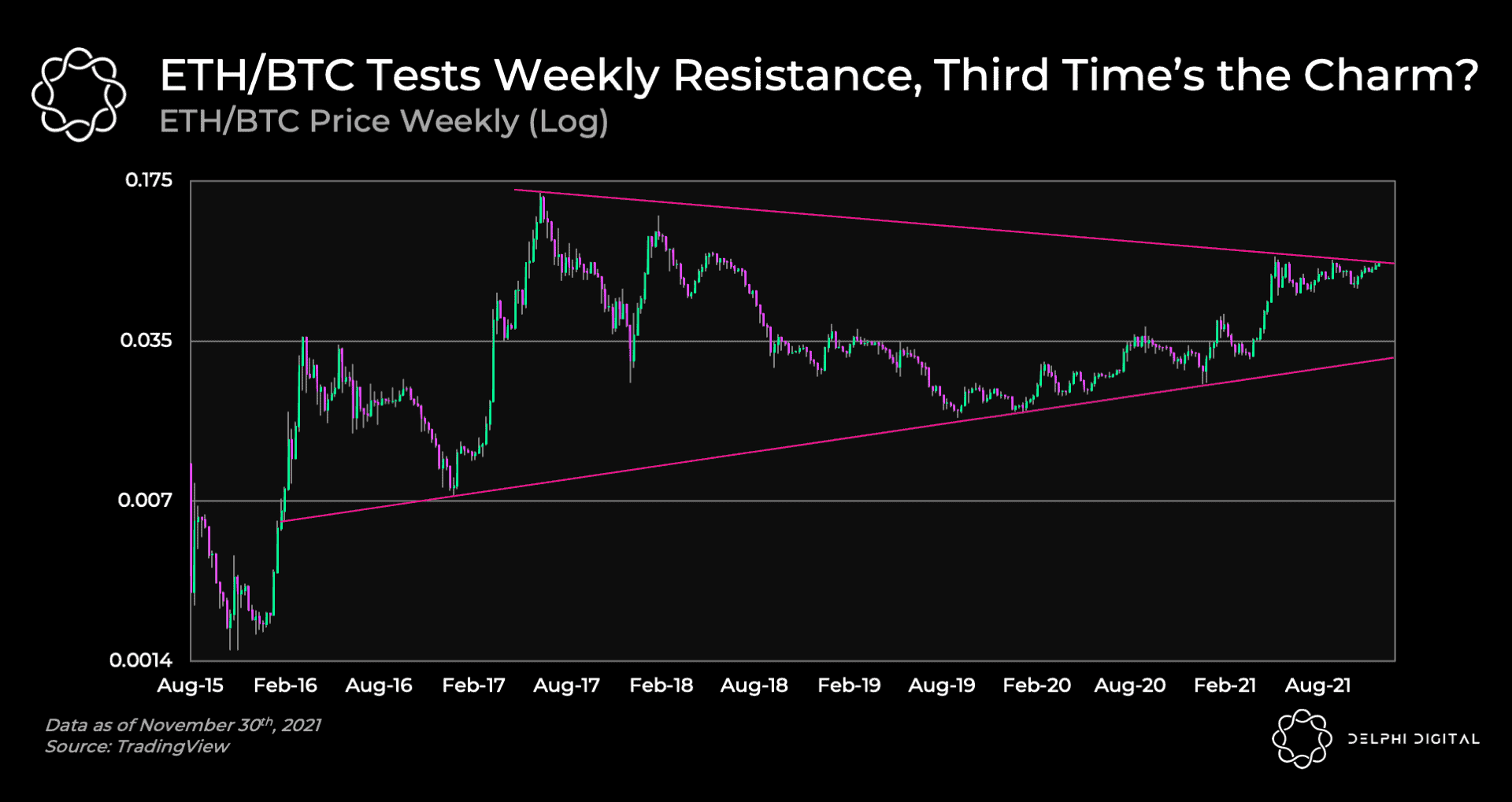 ETH/BTC is testing the upper trend line for the third time in the past year. ETH/BTC has shown considerable strength as of late, having mostly stayed around the upper bound of its established range. The last time it tested the lower trend line was in Dec 2020. It's worth noting the data snapshot in the above chart is a few hours stale. ETH/BTC has since made a run above the upper trend line. What's key now is to watch for whether this is a fakeout (bull trap) or whether it can find acceptance and consolidate above the trend line.
ETH generally outperforms BTC when market sentiment is positive, which has been the case for the past 1.5 years. A fresh leg higher could spell more upside for ETH/USD and ETH/BTC.
Futures Traders Unfazed by Fear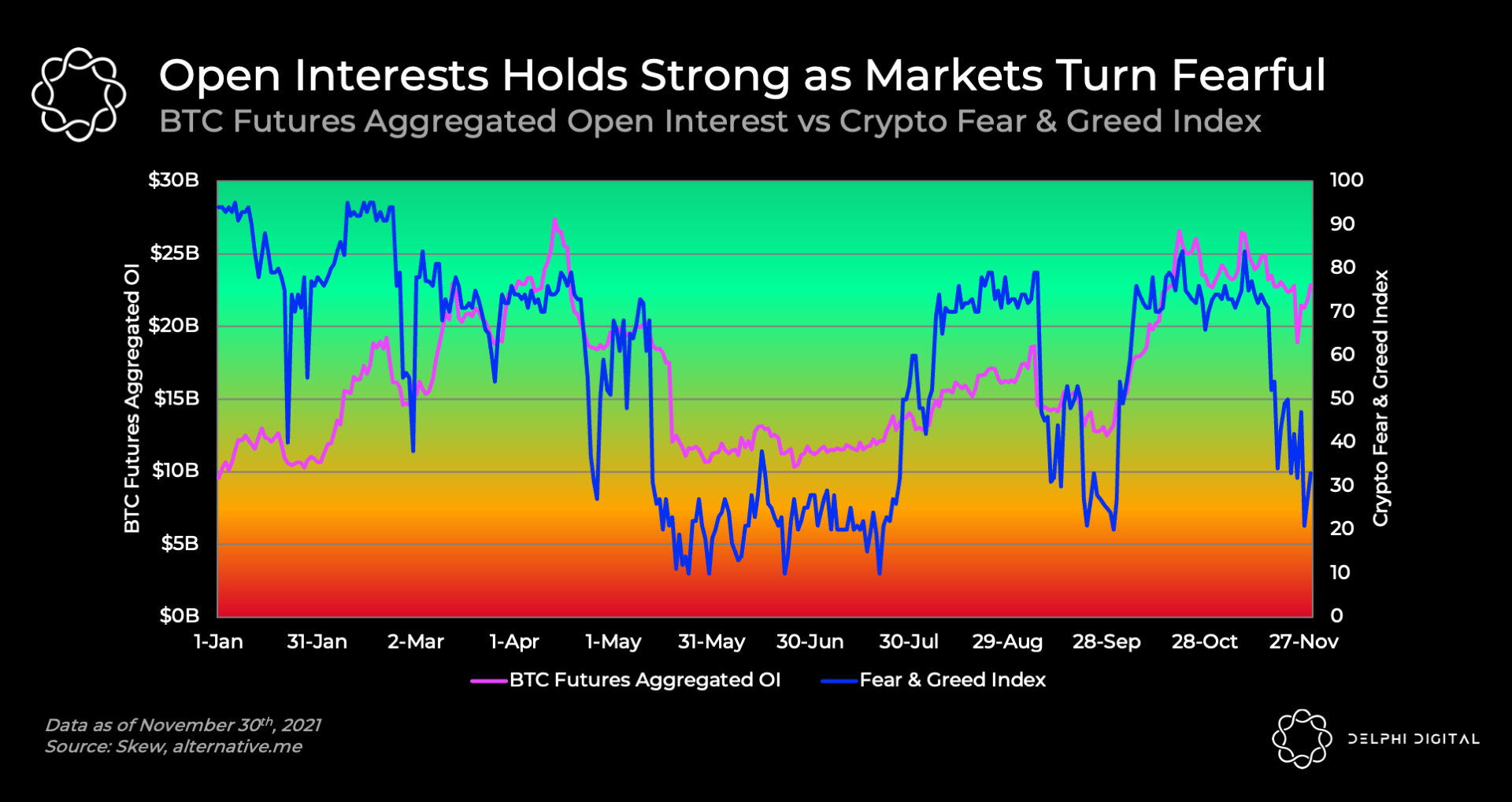 Crypto markets have been ravaged by fear in the past month, but futures traders seem to be unfazed by it. With BTC retracing the past week, open interest dipped from ~$23B to ~$19B. At the same time, the Fear & Greed Index nearly hit a state of extreme fear. However, open interest bounced back hard within a few days to levels seen prior to the drawdown. However, sentiment in the market continued to be fearful.
Open interest and Fear & Greed Index usually correlate with each other. As markets become fearful, open interest typically drops. With the narrative that the big boys were "cashing out" in December making the rounds, it seems like this caused an extreme bout of fear. However, the reality has not been nearly as dramatic and OI levels remain elevated.
Your Attendance is Important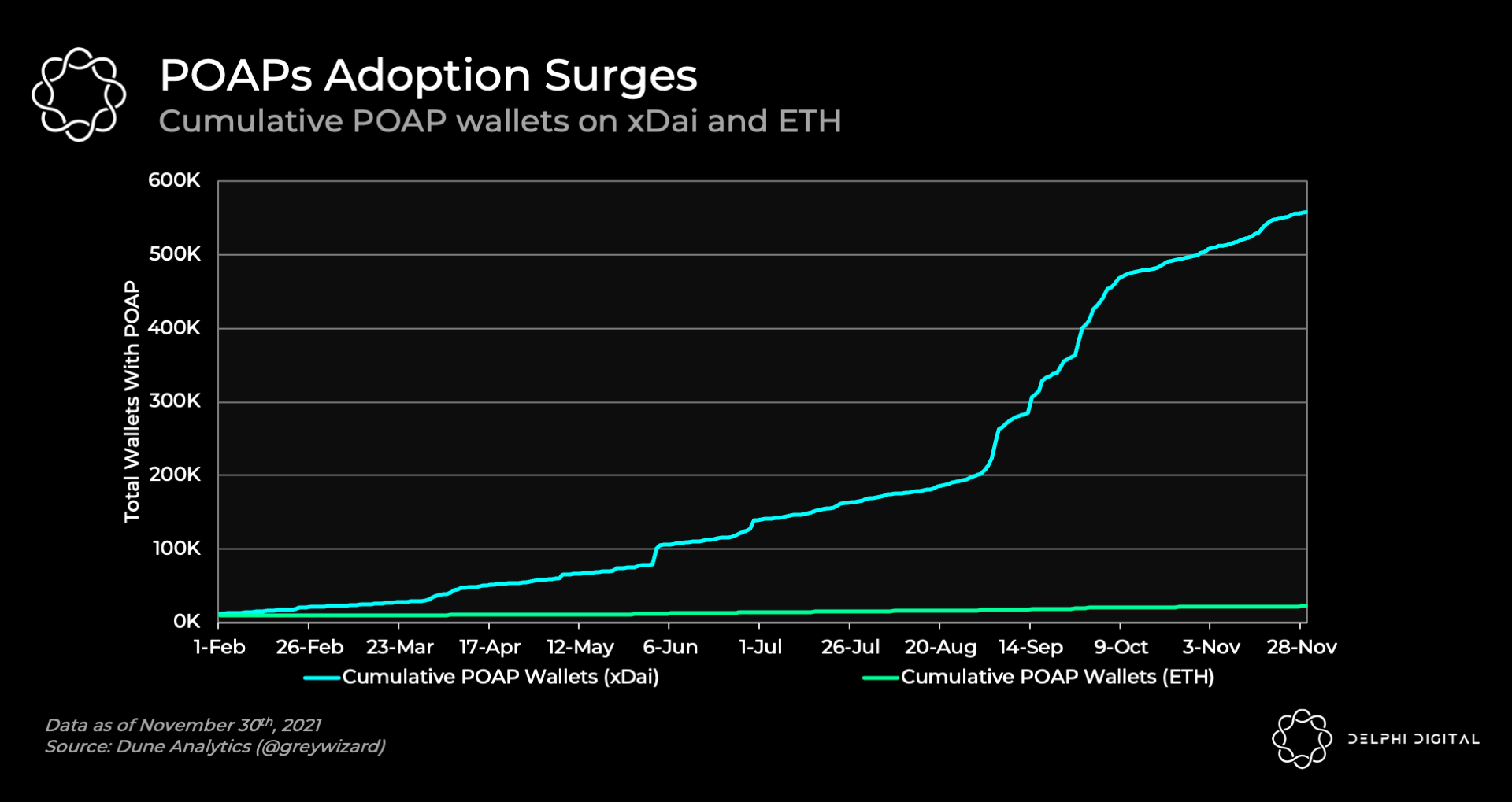 Proof-Of-Attendance Protocol (POAP) is a way for event attendees to verify their attendance through a collection of digital badges on Ethereum and the xDAI sidechain.
POAPs are not limited to offline events, but also events online or in the Metaverse as well. Furthermore, the utility of these badges does not just end on attendance, there are further ways to develop interactions with event attendees through raffles and airdrops for event badge holders.
Over the past 3 months, wallets containing POAPs grew exponentially from ~200K to nearly 600K, with thousands more being added daily. Given Ethereum transaction fees are expensive, the vast majority of POAP minting occurs on the xDAI network.
Loopring Trading Starts to Scale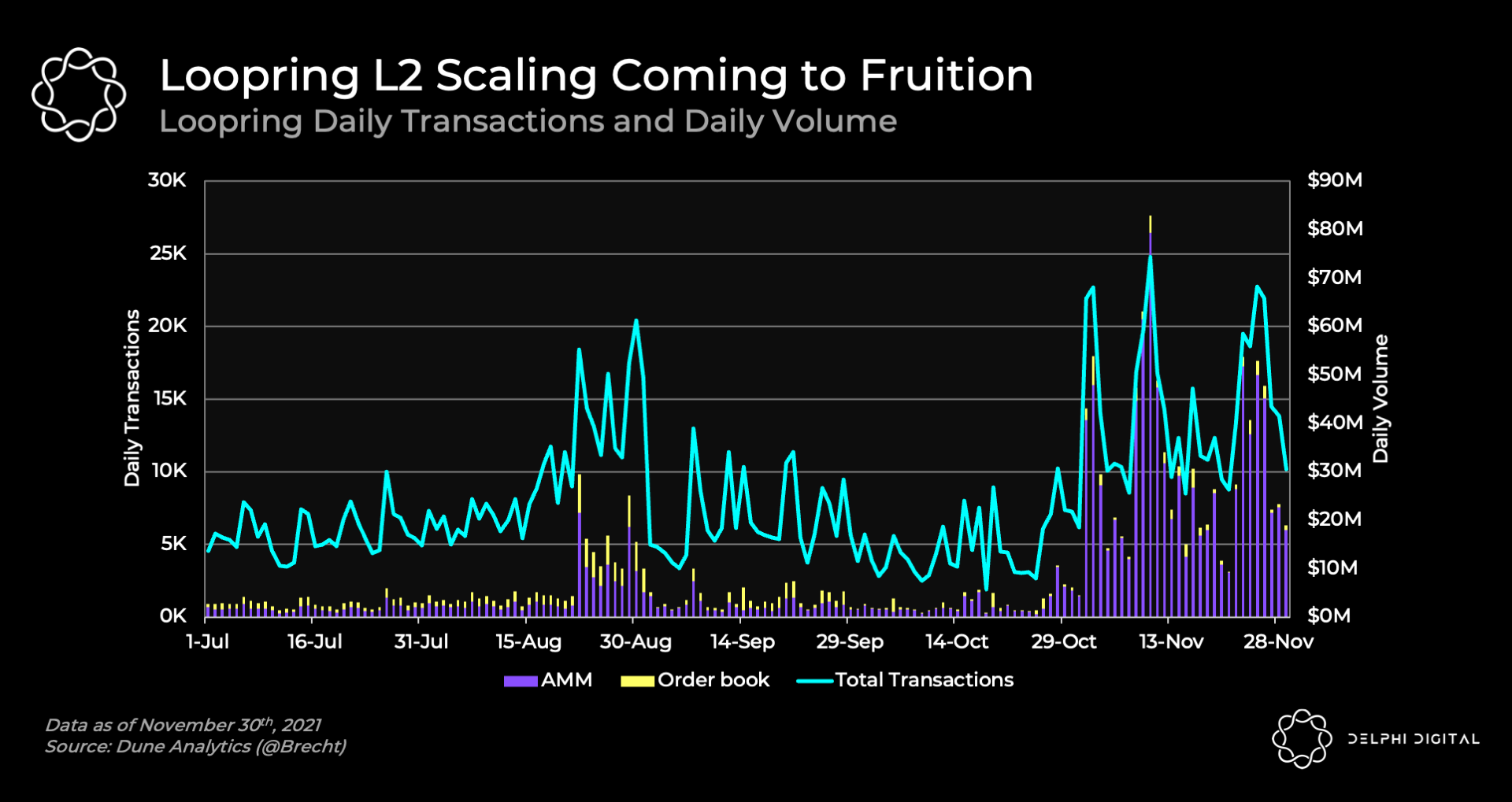 Loopring is a ZK-rollup, purpose-built for AMM swaps and orderbook trades. Loopring's activity has been trending upwards alongside volumes since October. Trades on Loopring are gas-free, which helped the L2 gain traction and surpass $3B in cumulative volume recently.
Loopring recently deployed Counterfactual Wallet, which enables a gas-free experience on Loopring without paying any wallet deployment cost on L1. As Ethereum scaling wars heat up and gas fees continue to frustrate newcomers, ZK-rollups are definitely a technology people should be learning about. If you're interested to learn more, tune in to our podcast with StarkWare where we go in-depth about ZK-Rollups and what they enable.
Notable Tweets
Proposal to incentivize UST liquidity on Curve
1/ A new proposal to significantly increase $UST liquidity on @CurveFinance pools via a 6-month incentive plan through @VotiumProtocol, @ConvexFinance , and @TokenReactor is now posted on Agora

— Terra (UST)  Powered by LUNA  (@terra_money) November 30, 2021
Tornado Cash goes to Arbitrum
Popular Ethereum mixer Tornado Cash is ready to integrate with Arbitrum (via @Yogita_Khatri5)

— The Block (@TheBlock__) November 29, 2021
Must-reads in crypto gaming from Delphi's Ryan Foo.
Thread of threads —

play and earn,

blockchain x games,

game economy design,

articles & crypto gaming takes

—Ryan in Finland (, , ) (@0xRyze) November 30, 2021