Flashing A Light On The Dark Forest - Part 1
OCT 14, 2021 • 13 Min Read
Joo Kian + 3 others
DISCLOSURE: DELPHI VENTURES AND MEMBERS OF OUR TEAM ARE INVESTED IN ETH. THIS STATEMENT IS INTENDED TO DISCLOSE ANY CONFLICT OF INTEREST AND SHOULD NOT BE MISCONSTRUED AS A RECOMMENDATION TO PURCHASE ANY TOKEN. THIS CONTENT IS FOR INFORMATIONAL PURPOSES ONLY AND YOU SHOULD NOT MAKE DECISIONS BASED SOLELY ON IT. THIS IS NOT INVESTMENT ADVICE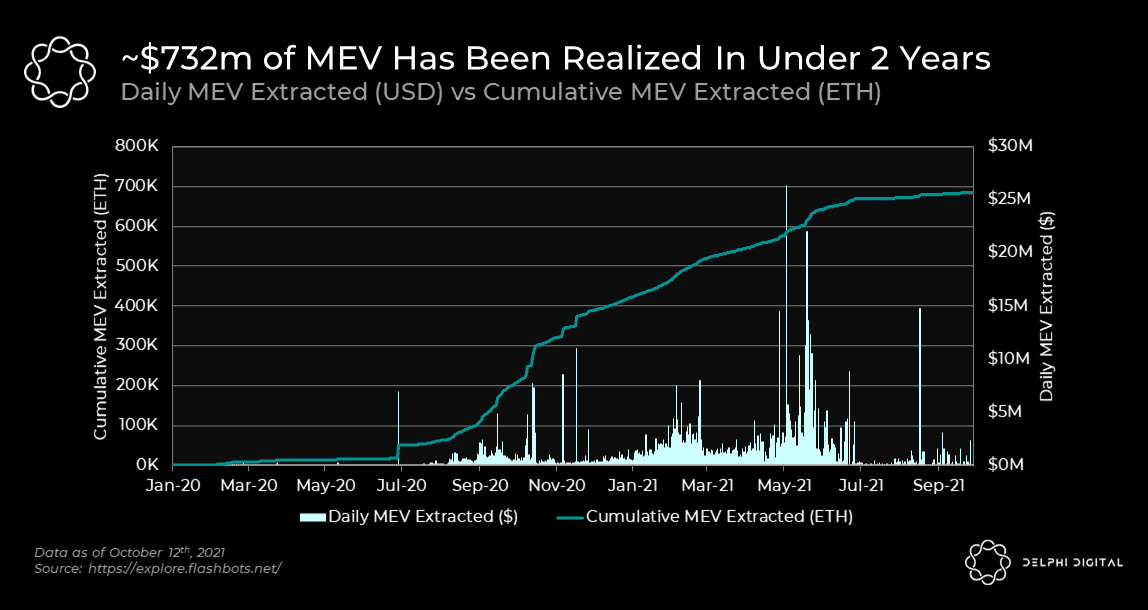 The concept of Maximal Extractable Value (MEV) has been thrust into the spotlight over the past few years, particularly as DeFi has emerged, becoming an integral component of a network's economic incentives. A simple definition is that MEV is the maximal value that can be extracted fr
Unlock the whole story
Delphi Pro is our institutional-grade crypto research and analysis offering, providing full market coverage across deep-dive reports, analysis, data and community.
4 Weekly Insights Reports

Deep-dive Research Reports

Early Access to Delphi Media

Office Hours Calls with our Analysts

Exclusive Telegram & Discord Access

Team features for cross-collaboration*

Access our entire archive of content
Starting at $1000 a month**
Get Delphi Pro
* Team features available on multi-seat purchase.
** Based on purchase of annual subscription.
Joo Kian + 3 others