Viva la volatility.
ETH broke out and surged more than 26% over the past 7 days. We detailed the technicals in our latest August Chartbook. (Spoiler: ETH-BTC is now testing May 2021's peak.)
Meanwhile, NFT mania soared to new heights. Crypto twitter went into a FOMO frenzy with the launch of Loot from Vine cofounder Dom Hofmann. Loot's NFT drop—apparently part of an upcoming crypto game—quickly reached a 14 ETH floor. Loot buyers were also handsomely rewarded with a 10k $ALGD airdrop, which is now trading at $5+ per coin. Quite a splash indeed.
If you're feeling the FOMO too, we dropped a can't-miss report on NFT project Art Blocks exploring the various collections. On the podcast side, we also sat down with the founders of Star Atlas and SuperRare. Plenty of NFT and gaming alpha to dig through over the weekend.
Stay degen,
Nick
@NpappaG
Here were the highlights from this week's research: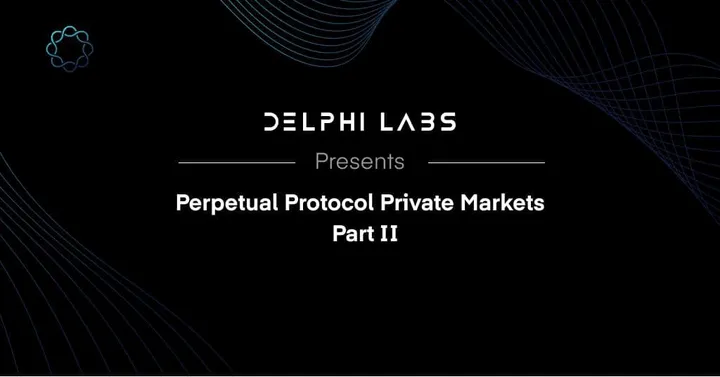 [Proposals]​​​​ Perpetual Protocol Private Markets – Part II
Over the past few months we've been working closely with Perpetual Protocol to design a framework for Private Markets for the protocol. Last week, we delivered the first part of this proposal, which covered the high level architecture of the system and how the Public Markets would work under this new architecture.In this second part, we explore the Private Markets architecture in detail. Below you will find a PDF and a video walkthrough of this last part of the proposal. If you'd like to get involved in the discussion on the Perpetual Protocol governance forum you can do so here.
Delphi Free subscribers & clients can see the full brief here.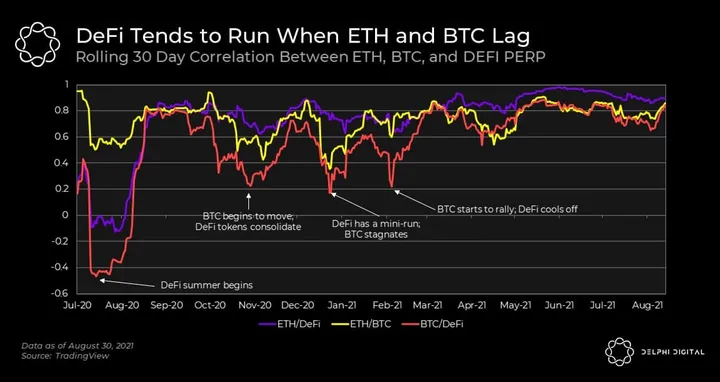 [Markets/Macro]​​​​ ETH Primed for Takeoff If Breakout HoldsETH Hash Rate at ATHs
ETH's place in the crypto ecosystem is pretty much set in stone as the top smart contract platform; the coin's share of the total crypto market capitalization has been on the rise since 2019 with few signs of stopping.
Delphi Insights and Institutional subscribers & clients can see the full brief here.