Market Update
Macro and regulatory overhangs continue to linger as most of the market has been in the red today.
The PBOC signaled support by injecting net 100B Yuan (~$16B) into market operations as Evergrande fears continue. Events like these tend to make markets more confident, however, given the lack of a strong bounce, it seems improving debt liquidity hasn't had the full desired impact.
Crypto markets dipped on Friday following news that China banned crypto…..again, before recovering slightly heading into Monday.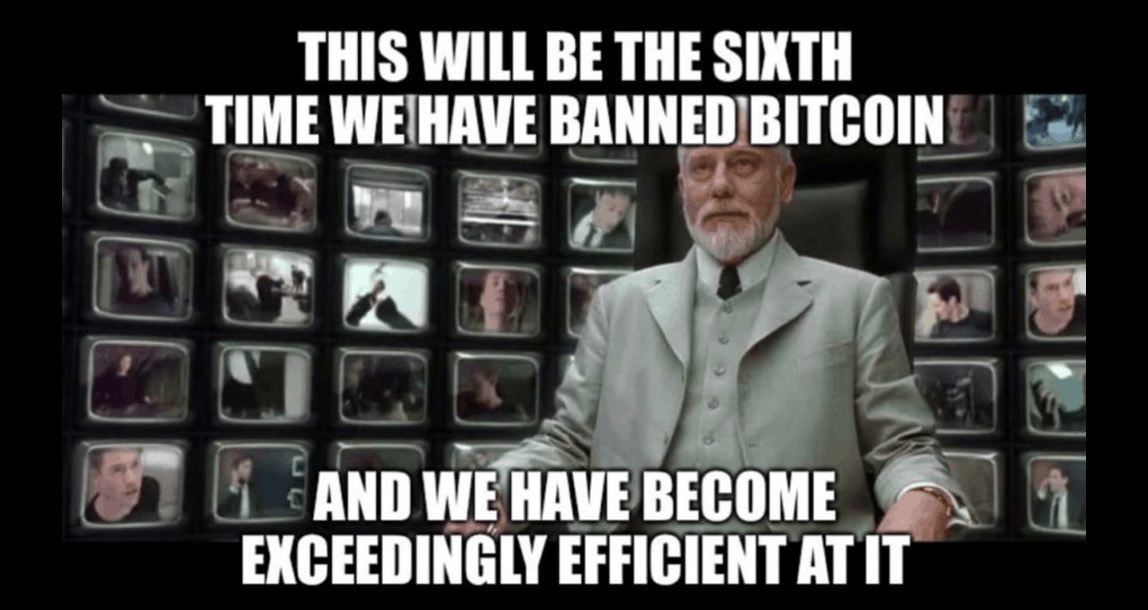 Rangebound ETH
Unless a clear catalyst or shift in market structure takes place, ETH is likely to continue trading within this broad range.
Note that ETH is currently trading near the range high — which means if the market continues ranging, then a swing back to the lows is likely. On the flipside, breaking above the range high and consolidating there could signal another leg up over the mid-term.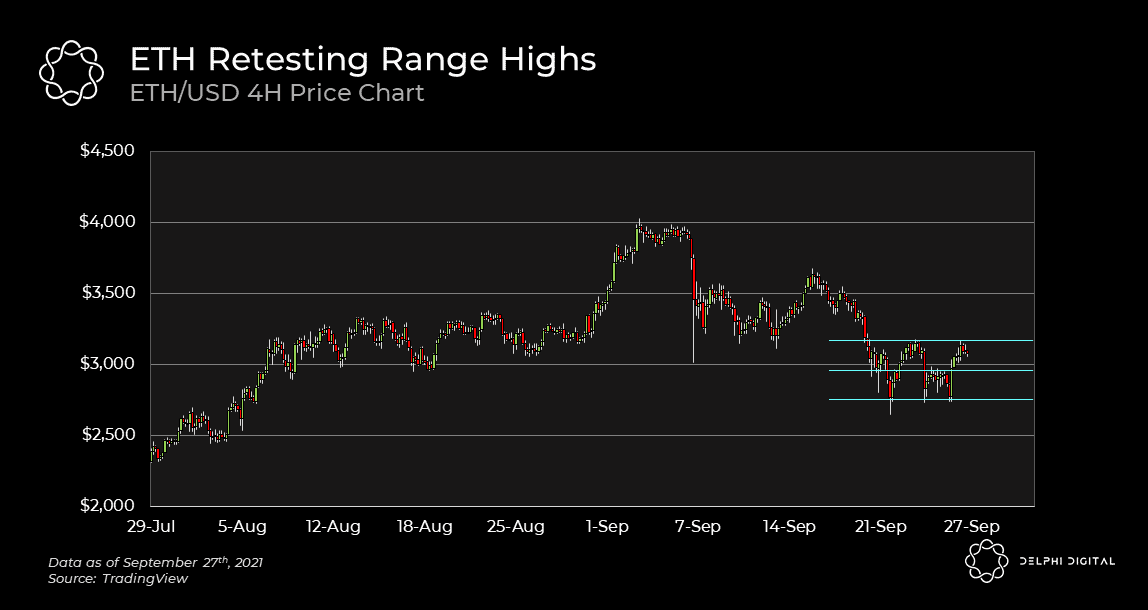 Markets Still Firmly Gripped By Fear
Despite a solid bout of mean reversion over the weekend, it appears that markets are still gripped by fear as price action stalls out. The Fear & Greed index has been hovering around ~25 (a state of fear) for the past few days.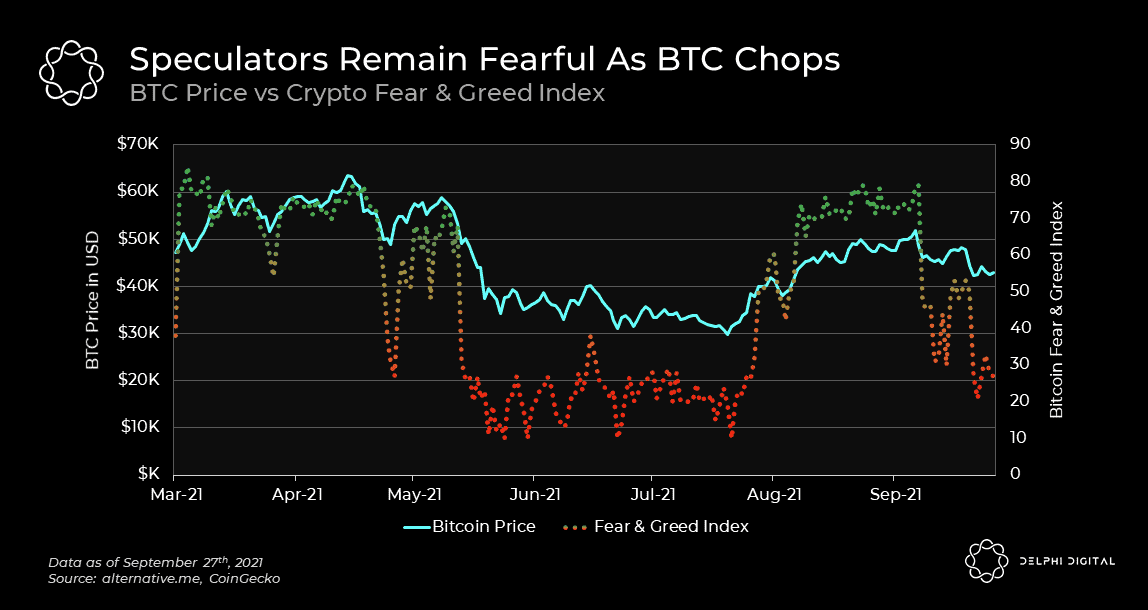 dYdX Flipped Total Coinbase Volume
While dYdX continues to dominate the DeFi perps market, it also recently achieved another significant milestone – eclipsing Coinbase's 24H trading volume. This is the first time a derivatives DEX has been able to outperform a major centralized exchange in terms of volume.
A big contributor to this is the nature of dYdX's trade mining rewards structure. dYdX token rewards are a function of average open interest over the epoch (i.e. 28 days) and total trading fees paid. Tomorrow is the last day of this epoch so the volume spike is likely driven by traders trying to game the rewards distribution.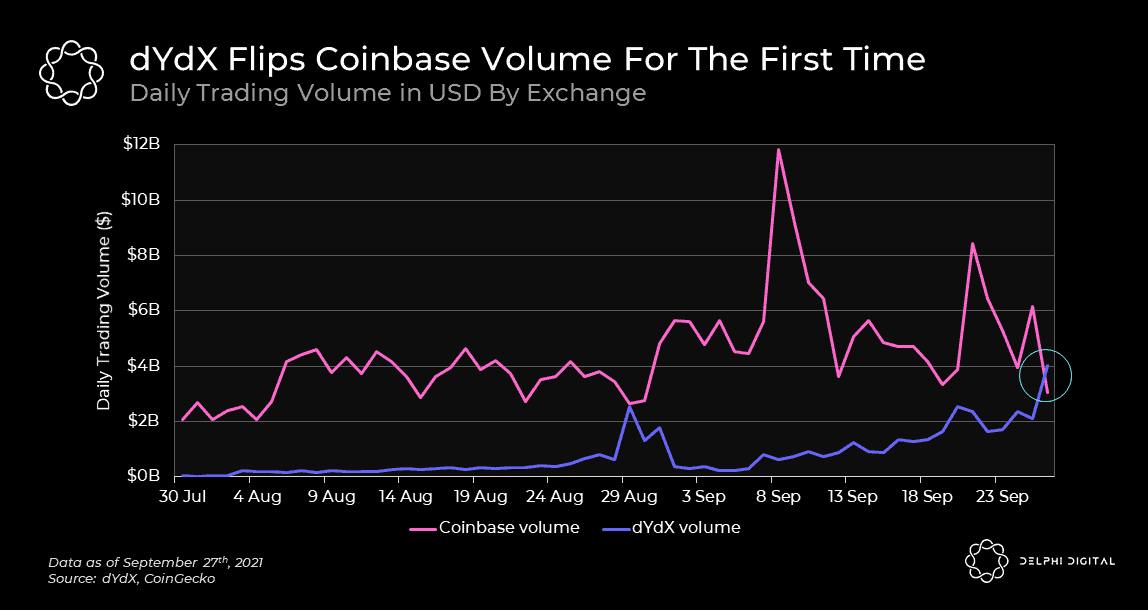 Perp DEX Tokens Shine
In addition to breaking records for trading volume, the $DYDX token hit a new all time high price of $22.67 earlier today before cooling off. Perpetual Protocol's token ($PERP) has also followed closely behind, perhaps benefiting from the same thematic trade.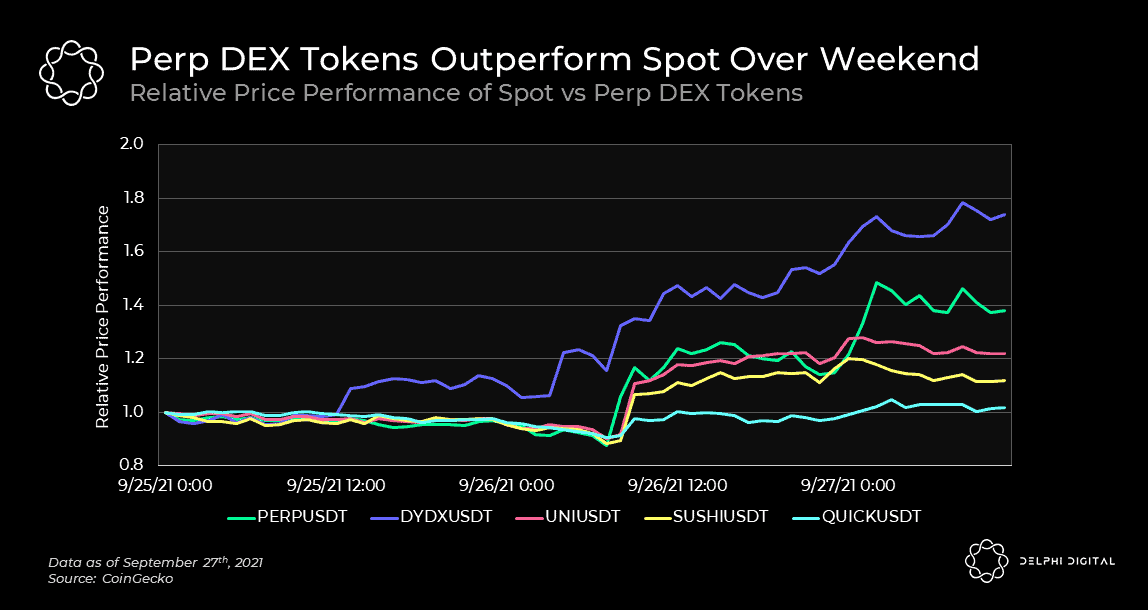 Notable Tweets
An important proposal for dYdX.
dYdX governance snapshot proposal to lower the volume threshold for participation in Liquidity Provider Rewards to:

? 5% (keep same)
? 2.5%
? 1% https://t.co/DG84P5Bk5o

— Antonio | dYdX ? (@AntonioMJuliano) September 27, 2021
There is a very happy miner today.
BREAKING: Bitfinex just spent $23.7 million in fees to make a single Ethereum transaction (via @Timccopeland)https://t.co/eHSb342Lxx

— The Block (@TheBlock__) September 27, 2021
Tajikistan trials CBDC with Fantom.
We're extremely excited to announce that Fantom will work with OJSC Orienbank to trial a CBDC for Tajikistan.

The solution will also use @AndreCronjeTech Iron Bank protocol to enable seamless, low-fee foreign exchange.https://t.co/NFVCG84EJB

— Fantom Foundation (@FantomFDN) September 27, 2021