🌅 Welcome!
A trillion-dollar financial services company is launching an Ethereum fund and a bankrupt crypto fund's multi-million dollar NFT portfolio is repossessed by liquidators. Elsewhere, Twitter confirms a buyout by Elon Musk as DOGE pumps on the news. Just another sign of a rational, healthy, and fully functional market.
Market caps of select stablecoins are trending down, and our Media team takes a look at how regulators are responding to the censorship-resistant nature of Ethereum.
This is the Delphi Daily. Let's dive in.
---
🚨 In Case You Missed It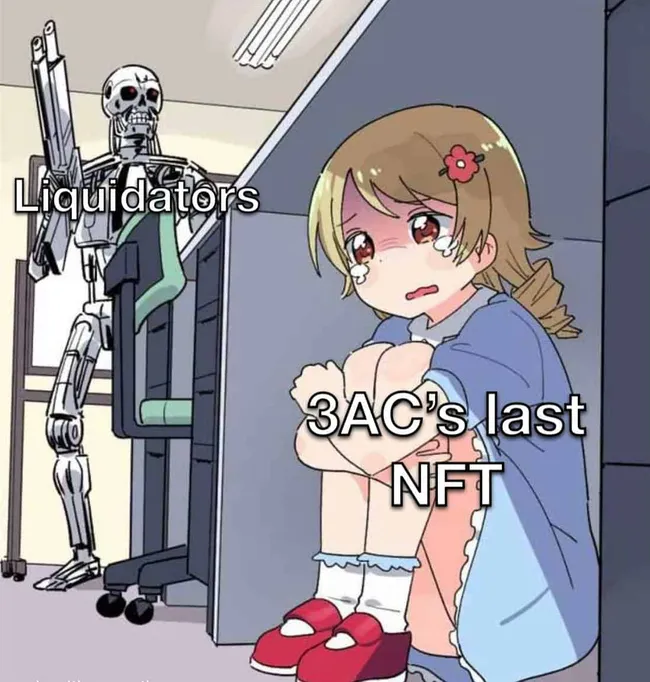 ---
📊 Select Stablecoin Market Caps Fall As Binance Moves To BUSD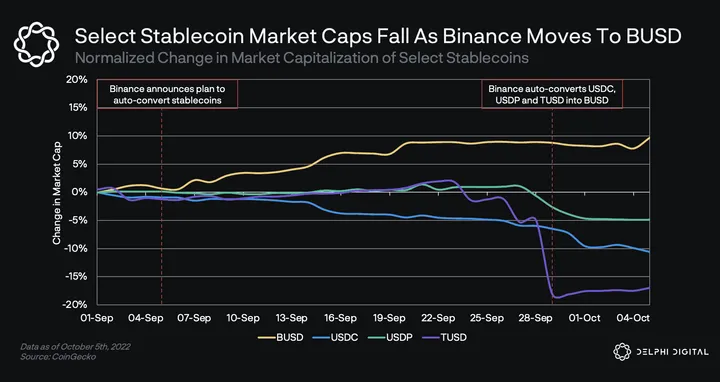 Since the start of September, the market cap of USDC is down -11%, USDP is down -5%, and TUSD is down -17%. On the other hand, the market cap of BUSD is up 10% during the same period.
This divergence in the total supply of these stablecoins can be attributed to a move announced by Binance on Sept 5th. The exchange stated that it will auto-convert any USDC, USDP, and TUSD balances held by users to BUSD.
Additionally, the exchange announced that it will delist spot trading pairs associated with these stablecoins and stop accepting them as margin assets for futures.
Users can still deposit or withdraw these stablecoins, but they will be converted to BUSD for use on the exchange.
While combining different stablecoins into one enhances liquidity and capital efficiency for traders, it also helps Binance increase the usage of its native BUSD stablecoin over others.
The market cap of USDT, a major stablecoin that was not included in the announcement, remains unaffected during this period.
---
📺 Ethereum: The Big Red Line
Ethereum is currently facing its largest battle test yet. In August, the U.S. Office of Foreign Asset Control (OFAC) sanctioned Tornado Cash and arrested its creator Alexey Pertsev.

This caused Flashbots, Ethereum's largest block builder, and other decentralized applications (dApps) to start censoring transactions on Ethereum, a supposedly permissionless network.

How much power do the U.S. regulators have over Ethereum? Is Ethereum and its dApps truly decentralized? And will Ethereum survive?

Show Notes

Social links:
Resources:
---
🐣 Notable Tweets
Introducing Rovers by Mars Protocol
How Does Ribbon Earn 25%+ APY on USDC?