BTC Correlation with S&P500 Soars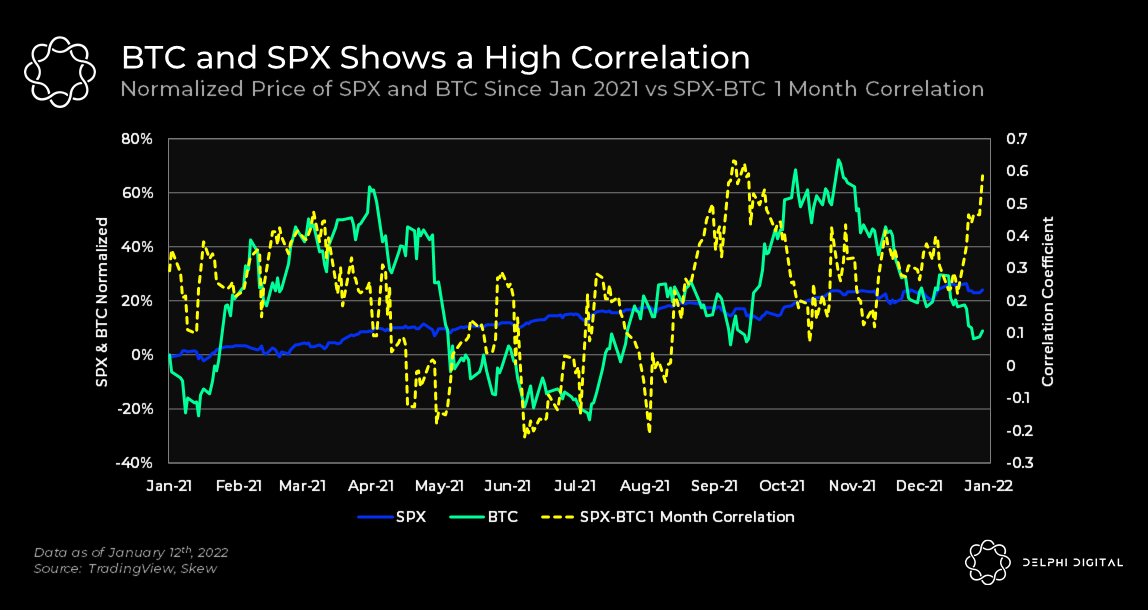 Over the past month, the correlation between BTC and SPX has increased, as both risk assets were similarly affected by hawkish Fed comments.
BTC has a historically low correlation with the equity markets. However, since 2020, we have seen more traditional players enter crypto markets. As institutional adoption in BTC increases, we will likely see an even higher correlation in the future.
Pocket Network's Stunning Growth

Pocket Network has been gaining a lot of attention lately as it has been adopting and providing RPC access to multiple chains.
Over the past 6 months, they have grown significantly, from under 2M daily relays to over 300M daily relays. Pocket now serves over a dozen blockchains like Ethereum and Harmony, with support to Algorand and EVMOS coming soon.
Pocket Network enables another layer of decentralization through its multi-chain relay protocol. This removes reliance on centralized nodes and cloud services. Notable examples are Ethereum's reliance on Infura and Solana's reliance on AWS.
GMX Trading Volume Rises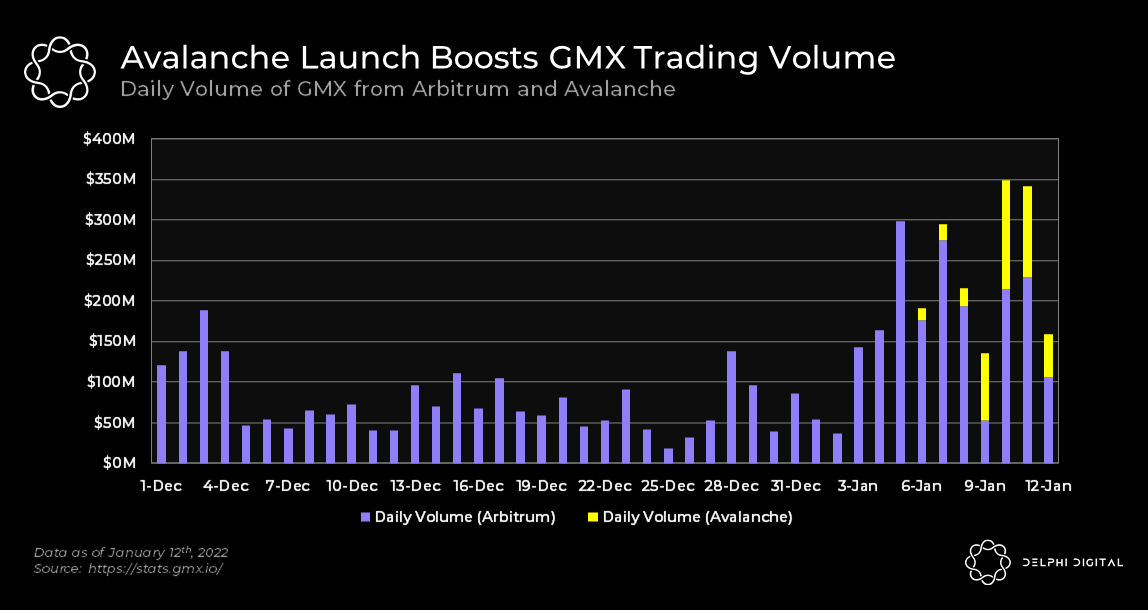 GMX is a perpetual and spot exchange that is live on Arbitrum and, more recently, Avalanche. Notably, GMX is the first perpetual exchange on Avalanche.
Since launching on Avalanche on the 7th of January, the protocol's trading volume has increased, with the volume on Avalanche starting to fire up.
Volume on Avalanche might be one to watch, given there are far more users and capital on the Avalanche ecosystem than on Arbitrum.
Trading Activity on CowSwap Heats Up

Trading volume on another CowSwap has seen a notable increase over the last few months. So far, January is on track to see double the volume from December.
This increased trading volume could be attributed partly to plans to launch a COW token for the protocol, with a portion of the token supply reserved for early adopters. Users may be wash trading for eligibility in the airdrop.
CowSwap is a meta-aggregator that combines DEX aggregation with batch auctions via "Coincidence-of-Wants" (CoWs). Initially, it was a spin-off from Gnosis, but the team recently rebranded from Gnosis Protocol to Cow Protocol.
Notable Tweets
CoW Protocol Rebrand
❗️BIG NEWS COMING AT U NOW❗️

Today we're super excited to share with you our rebranding from Gnosis Protocol to CoW Protocol and thus paving our road to independence – moo🐄

The new year marks new beginnings.

Please, welcome CoW Protocol 🐮🎆https://t.co/vXomkAjtSs

— CowSwap – MevProtectedTrades (@MEVprotection) January 11, 2022
Zeta Markets Mainnet Launch
After months and months of chewing glass… We're so proud to announce we'll be going live on the @solana mainnet on Monday, 17/01/2022! 🚀

— Zeta (@ZetaMarkets) January 12, 2022
Historical Token Airdrops
1/ Token Airdrops are one of the ways protocols use to attract users onto their platforms / reward early adopters (if retrospective).

There's always that dilemma whether to dump or hold – so I ran some numbers on some of the more prominent drops. 🔢👇

h/t @zhusu for idea

— cpt_n3mo (@cptn3m0x) January 11, 2022