Metus vulputate eu scelerisque felis. Nulla facilisi cras fermentum odio eu. Scelerisque fermentum dui
faucibus in ornare quam viverra orci sagittis. A iaculis at erat pellentesque adipiscing commodo elit. In
fermentum et sollicitudin ac orci. Ultrices sagittis orci a scelerisque purus. Faucibus ornare
suspendisse sed nisi lacus sed viverra tellus in. Mauris cursus mattis molestie a iaculis at erat
pellentesque adipiscing. Volutpat diam ut venenatis tellus in metus vulputate. Eu consequat ac felis
donec et odio pellentesque. Eu mi bibendum neque egestas congue quisque egestas diam. Quam
lacus suspendisse faucibus interdum posuere lorem. Quam id leo in vitae. Ut faucibus pulvinar
elementum integer enim neque. Id ornare arcu odio ut sem nulla pharetra diam sit. Molestie ac feugiat
sed lectus vestibulum mattis. Ipsum nunc aliquet bibendum enim facilisis. Euismod nisi porta lorem
mollis aliquam ut porttitor.
Iaculis nunc sed augue lacus viverra vitae congue eu consequat. Gravida neque convallis a cras.
Nunc scelerisque viverra mauris in aliquam sem. Non odio euismod lacinia at quis risus sed vulputate
odio. Purus faucibus ornare suspendisse sed. Turpis egestas maecenas pharetra convallis posuere
morbi. Nec feugiat nisl pretium fusce id velit ut. Nunc congue nisi vitae suscipit tellus mauris a diam.
Posuere sollicitudin aliquam ultrices sagittis orci. Urna nec tincidunt praesent semper. Turpis nunc
eget lorem dolor sed viverra.
suspendisse sed nisi lacus sed viverra tellus in. Mauris cursus mattis molestie a iaculis at erat
pellentesque adipiscing. Volutpat diam ut venenatis tellus in metus vulputate. Eu consequat ac felis
donec et odio pellentesque. Eu mi bibendum neque egestas congue quisque egestas diam. Quam
lacus suspendisse faucibus interdum posuere lorem. Quam id leo in vitae. Ut faucibus pulvinar
elementum integer enim neque. Id ornare arcu odio ut sem nulla pharetra diam sit. Molestie ac feugiat
sed lectus vestibulum mattis. Ipsum nunc aliquet bibendum enim facilisis. Euismod nisi porta lorem
mollis aliquam ut porttitor.
Iaculis nunc sed augue lacus viverra vitae congue eu consequat. Gravida neque convallis a cras.
Nunc scelerisque viverra mauris in aliquam sem. Non odio euismod lacinia at quis risus sed vulputate
odio. Purus faucibus ornare suspendisse sed. Turpis egestas maecenas pharetra convallis posuere
morbi. Nec feugiat nisl pretium fusce id velit ut. Nunc congue nisi vitae suscipit tellus mauris a diam.
Posuere sollicitudin aliquam ultrices sagittis orci. Urna nec tincidunt praesent semper. Turpis nunc
eget lorem dolor sed viverra.
lacus suspendisse faucibus interdum posuere lorem. Quam id leo in vitae. Ut faucibus pulvinar
elementum integer enim neque. Id ornare arcu odio ut sem nulla pharetra diam sit. Molestie ac feugiat
sed lectus vestibulum mattis. Ipsum nunc aliquet bibendum enim facilisis. Euismod nisi porta lorem
mollis aliquam ut porttitor.
A Match Is Made
Fashion is innovative by nature. It needs to be at the forefront of the latest trends and shape how culture moves. It's no wonder fashion and technology are colliding very quickly. Fashion is one of the largest industries to embrace the metaverse today, and it has been the most receptive to NFTs.
The opportunity is clear: the metaverse is changing how we understand fashion. It enables new ways to engage with Gen Z and other tech-savvy consumers.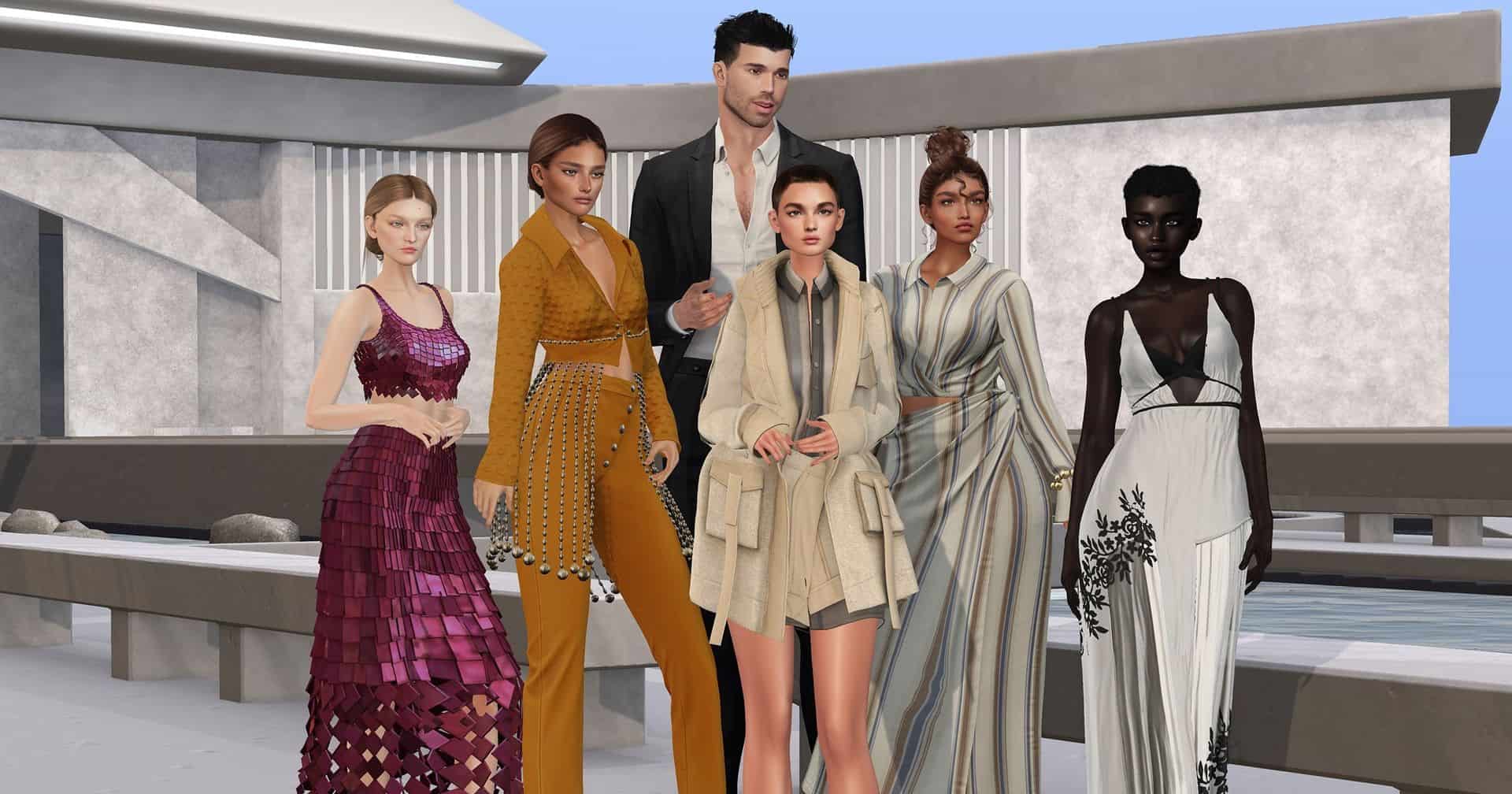 The Future of Fashion: Three Megatrends
An early wave of consumer interest in fashion NFTs has hit us. Adidas and Nike released several popular collections over the past year. But this is a drop in the ocean compared to its potential future, underpinned by three megatrends today:
Megatrend 1: Rise of the Metaverse & 100% Digital Fashion
As more of our time is spent online, our digital identities will only become more important in the future. Fashion is a critical part of our digital identity, allowing us to express our individuality and values. We crave to be different, to signal our high social status to others without explicitly talking about it. It is why someone would pay $1.8M for a pair of Yeezys when a $20 pair of shoes would suffice for walking. Could digital garments one day supersede the market for physical clothing? We believe this is quite possible.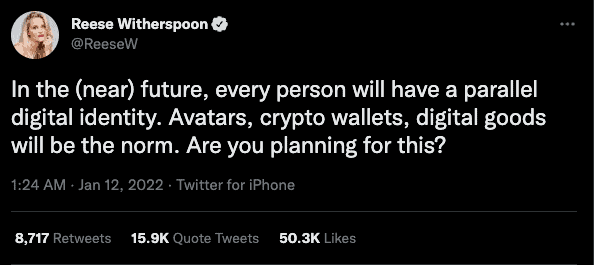 Digital garments unlock an entirely new creative world — they do not need to obey the laws of physics and are only limited by the artist's imagination. The supply and demand dynamics are magnified in the digital space: garments can be changed with a few clicks depending on your mood, and physical storage space is no longer a consideration.
Gen Z gets this. In gaming, look at the roaring sales of Fortnite and League of Legends skins, which are purely cosmetic adjustments. Fortnite generated $5.8B in revenue in 2021, of which a significant portion came from skin purchases. In Roblox, players who do not have custom skins are termed "defaults" in a derogatory way. On the luxury end, fake digital "Birkin" bag NFTs have even sold for as much as their physical counterparts.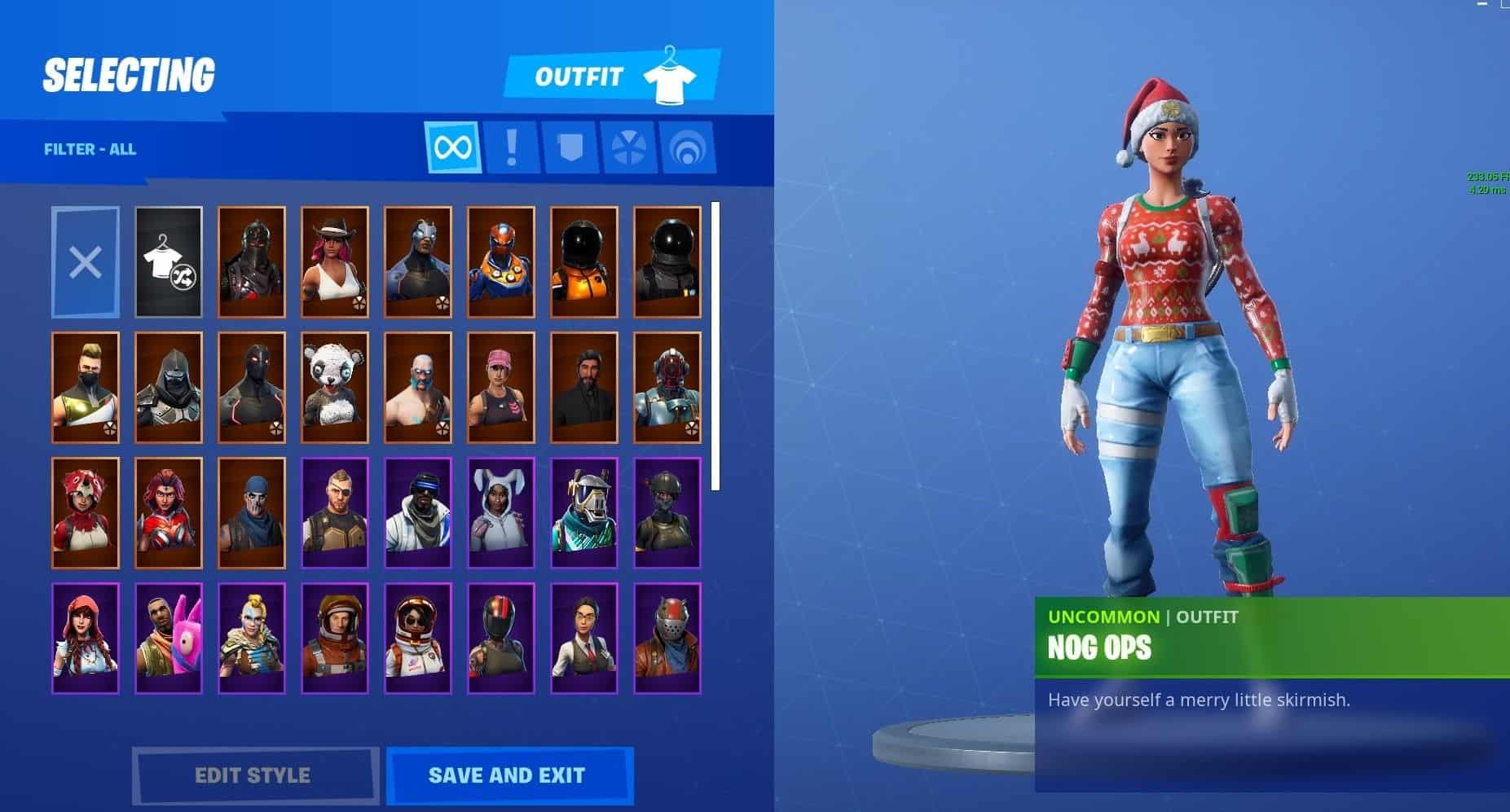 Social media is another place that is ripe for this. Digital garments can be "worn" in our photos, videos, and using AR/VR technology. Many brands have created filters that allow you to "wear" their clothing. NFTs complement digital fashion well, allowing these items to be truly owned by their buyers and potentially interoperable between virtual worlds. Using NFTs, buyers are reassured that their items are provably scarce.
Research firm Technavio estimates that the fashion metaverse will be worth $6.61B in 2026, and it pegs that 2022 market growth will jump 30.5% year-over-year. Morgan Stanley analysts believe the virtual luxury goods market could fly as high as $50B by 2030.
Megatrend 2: Breaking the Barrier Between Digital & Physical
"Phygital" refers to items that exist in both digital and physical form, tied together by an NFT. In essence, a digital twin. Demand for these will grow as we juggle our real-life and online identities.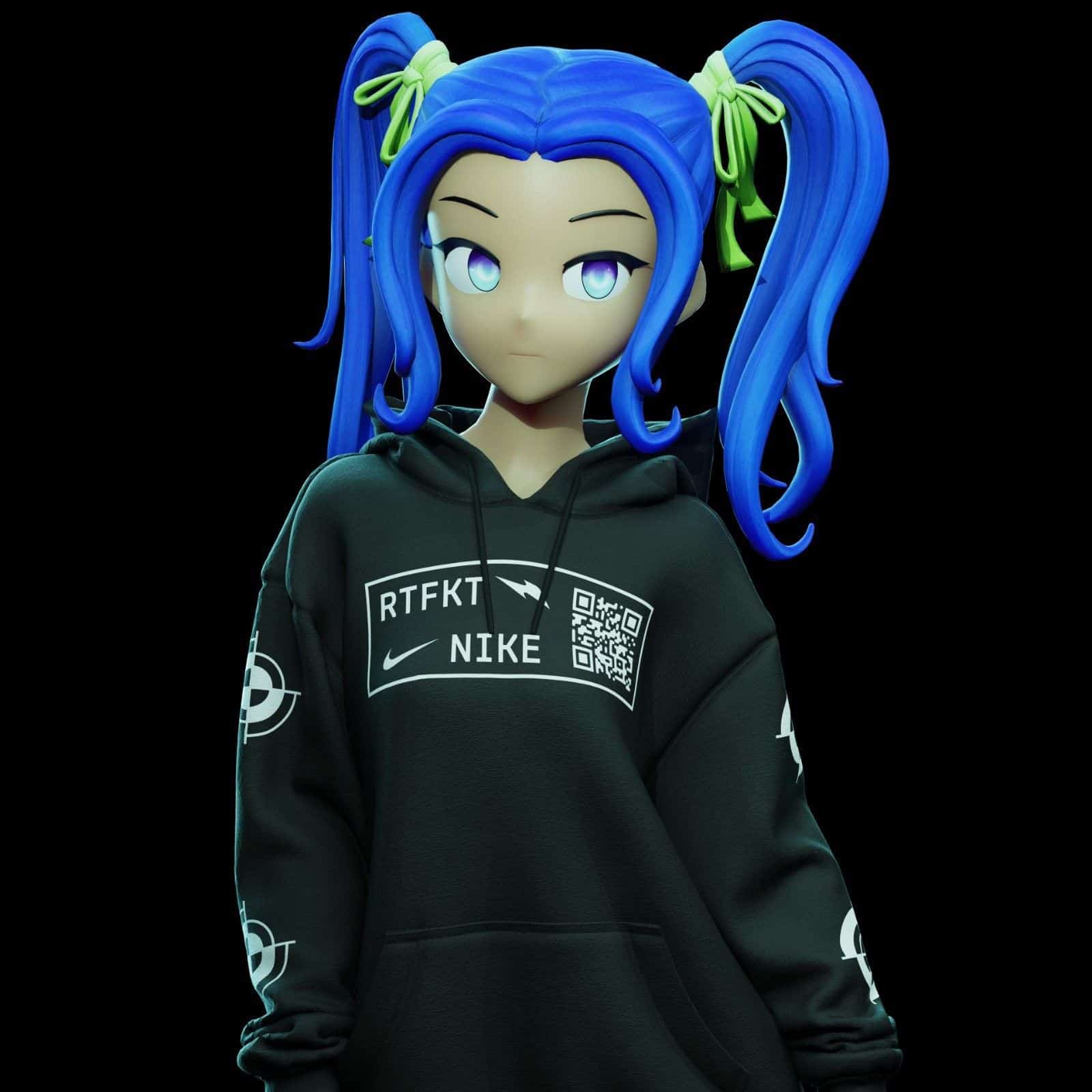 A great example is the Nike AR Hoodie. Clone X NFT owners can "forge" and claim a physical hoodie, while their Clone X avatars can wear the digital version in the metaverse. Each physical hoodie contains an NFC chip which can be used to link and authenticate the item with the NFT. 8,481 Nike AR hoodies were sold at 0.2E each, generating ~$2.3M in sales.
Megatrend 3: Fashion Spending Is Rapidly Shifting Online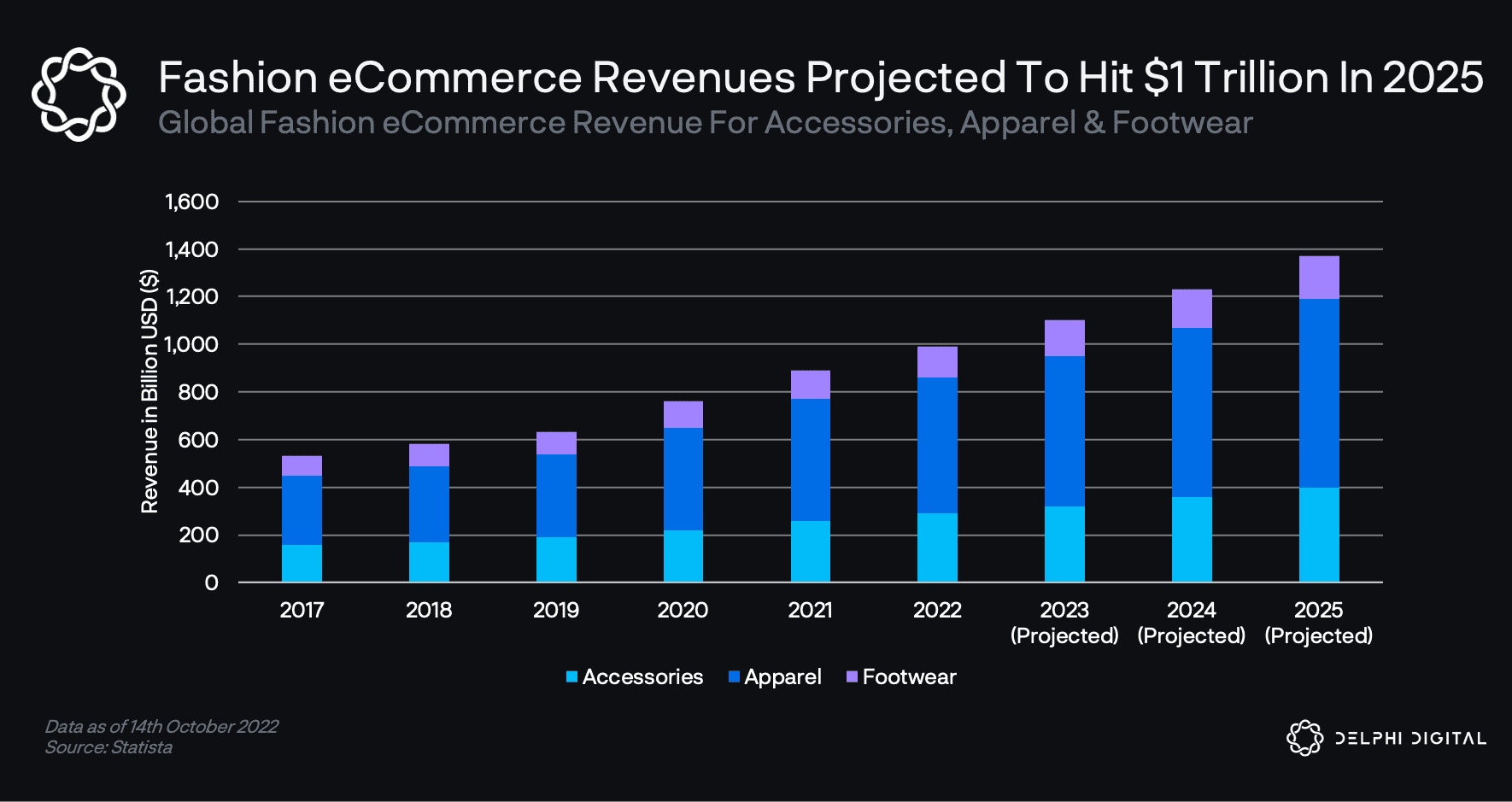 Fashion e-commerce is the largest B2C commerce market today. Much of shopping behavior has migrated online, especially since the COVID-19 pandemic. This is evident by the accelerating upward spending trend since 2020. It is estimated that revenue in the global fashion e-commerce market will hit $1T in 2025, doubling in just seven years from 2018. Consumers are already primed to buy clothing on the internet. Fashion NFTs will be a natural extension of this spending behavior.
How NFTs Can Be Used in Fashion
NFTs, as a technology primitive for provenance and digital property rights, are perfectly positioned to capitalize on these megatrends. It's no wonder that almost all of the top multi-billion dollar fashion brands are working with NFTs. On the other hand, there has been a Cambrian explosion of fashion Web3 startups. NFTs can enable the following:
Creation of New Customer Experiences
Unique, gamified ways of buying can drive new sales. Nike — RTFKT launched a digital sneaker collection (Nike Dunk Genesis CRYPTOKICKS) that lets users change the look of their sneakers by applying different skin vials. Skin vials can be traded on the marketplace and have varying levels of rarity and stylistic elements.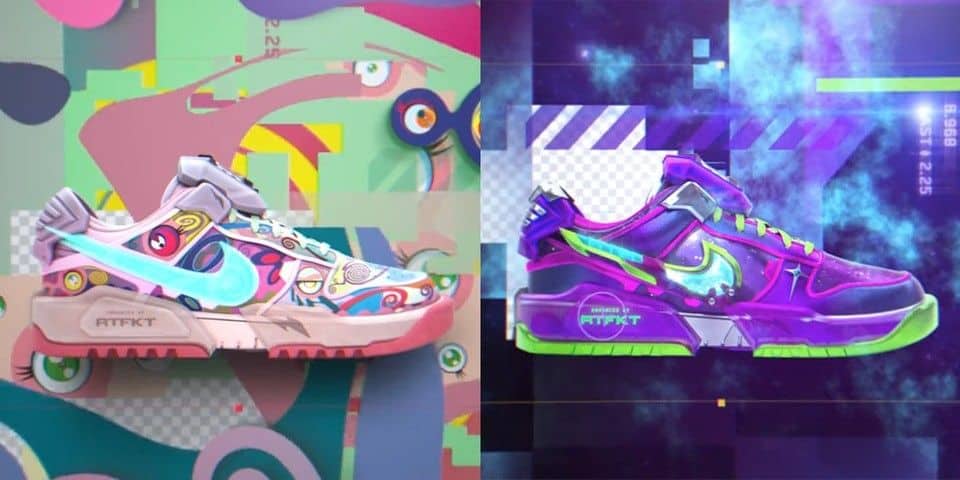 Nike Dunk Genesis CRYPTOKICKS. Source: Hypebeast
Loyalty programs can be created where people who own certain NFTs receive exclusive benefits such as discounts on purchases and invites to private events. Dolce & Gabbana Family Box holders get to attend their fashion shows and receive quarterly physical and digital merchandise drops.
New Revenue-Generating Business Lines
There is growing consumer demand for digital and phygital fashion items encapsulated in NFTs. Several brands have generated 8-9 figures in revenue in less than a year. Digital scarcity and authenticity give these NFTs value.
Two major strategies have been adopted by fashion brands using NFTs:
Expand their brand awareness and look for new audiences

Highly exclusive, limited-edition collections for existing customers
Building Communities & Nurturing Fan Ambassadors
NFT owners share a bond of ownership with one another and their creators. Verifiable ownership and scarcity allow them to form an exclusive community. This creates more significant opportunities for interaction between brands and their customers. Brands can incentivize community activities in an efficient manner, nurturing micro-influencers and brand champions who will spread their message.
Current Trends in Fashion x NFTs
We're in the very early innings of fashion & NFTs. Many lessons can be gleaned from what has happened in the past year. Dolce & Gabbana first propelled NFTs into the fashion limelight through Collection Genesi, selling out its 9-piece digital garment drop for over $6M in Sep. 2021.
The beauty of NFTs is that all transactions can be tracked on-chain, which gives us a view into the buyer profiles. For the first time, brands can track what and how many items their customers hold, and for how long. This enables them to do targeted marketing in the future.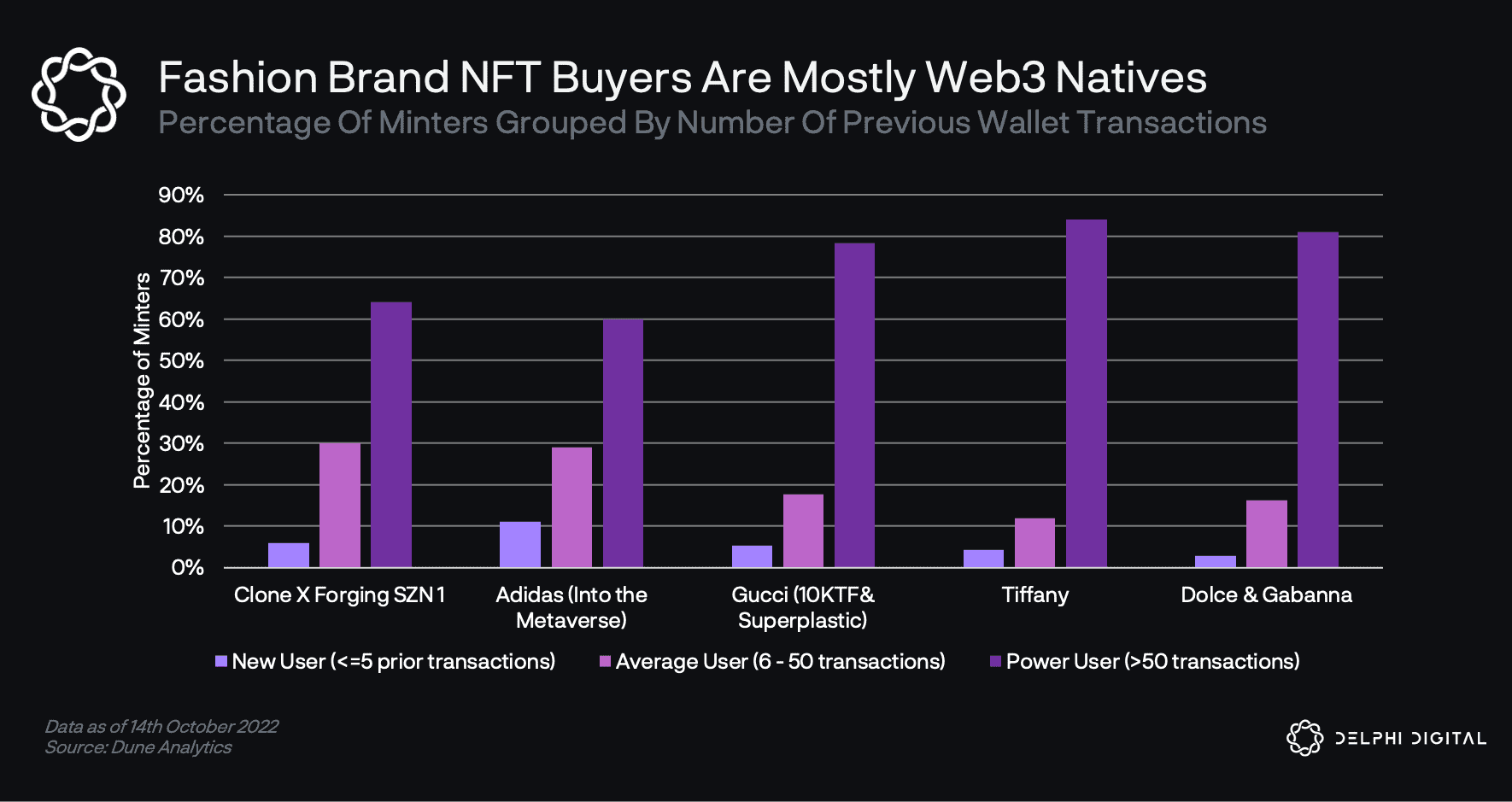 An interesting insight we found was that the large majority of fashion NFT buyers are Web3-native users. We looked at the minters for several top fashion NFT drops and segmented them by the number of transactions they made before the mint:
5 or less prior transactions: new user

6-50 prior transactions: average user

>50 prior transactions: power user
This trend is particularly pronounced for the luxury brand collections, >70% of minters seemed to be power users, while only 3-5% were new users.
Adidas has a slightly different buyer profile, with 11% of minters being new users. This suggests that Adidas' marketing and product have been better able to onboard their non-crypto customers into NFTs.
Fashion brands should consider this when designing their collections. Today's main customers for fashion NFTs are Web3-natives who purchased the NFTs for their utility or speculation. Mainstream (non-crypto) people have not yet been significantly onboarded into NFTs, and it will take time. We have a long way to go.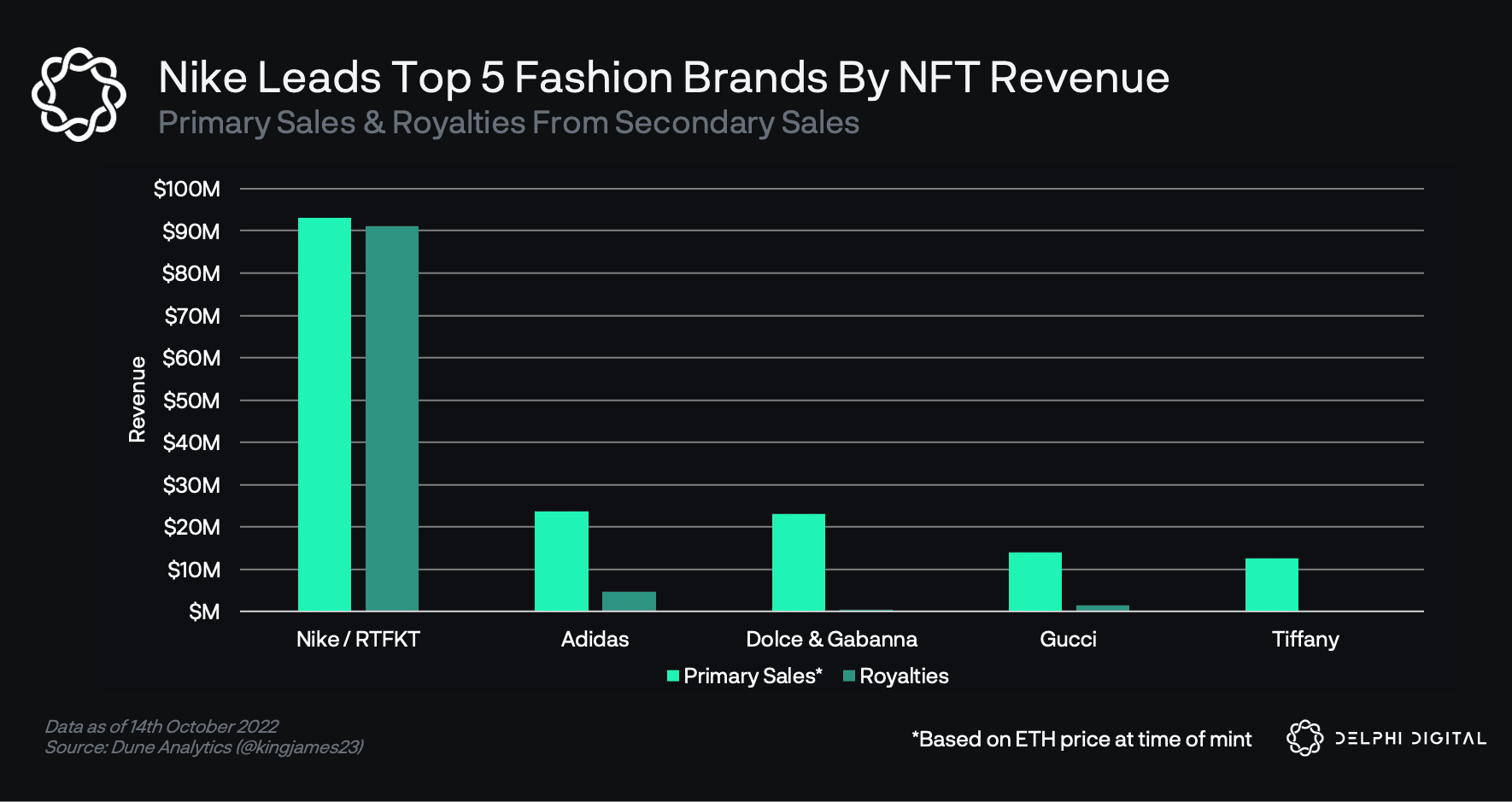 Among the top 10 fashion brands worldwide, at least half are already exploring the metaverse. Only a few fashion brands have been able to generate >$1M in sales thus far: Nike, Adidas, D&G, Gucci, and Tiffany & Co. Most are still experimenting through small NFT drops, collaborations with existing NFT teams, and customer engagement via free NFTs.
Nike is the most prominent fashion brand to get involved in NFTs. Nike made a big bet on the future of the metaverse by acquiring RTFKT, a Web3-native startup that creates digital sneakers, for an undisclosed sum in Dec. 2021. The acquisition was rumored to be close to $1B. And it has paid off. RTFKT has already done a staggering $180M in primary NFT sales and royalties.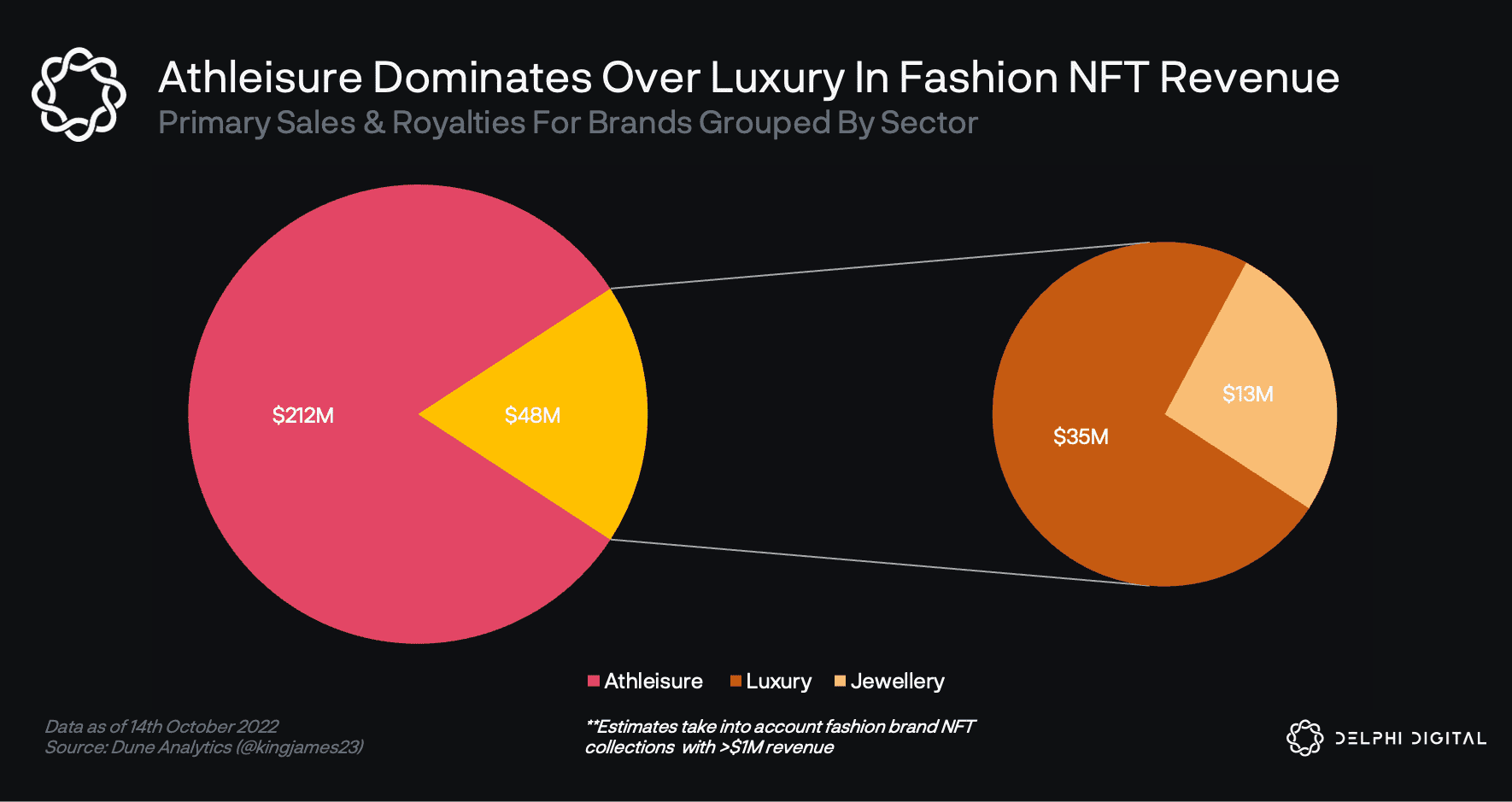 Breaking down fashion brand NFT sales by segment, athleisure & sportswear have gained the most traction, accounting for ~81% of total sales. This comes from Nike & Adidas and includes digital and physical sales of sneakers, tracksuits, t-shirts, hoodies, and digital collectibles as NFTs. Sneakers and streetwear align well with the crypto-native audience: typically young (Gen Z, Millennials) and male.
Luxury brand NFT sales have also been significant ($48M), with D&G, Gucci, Prada, and Tiffany launching collections this year. Each has taken a different approach, which we will explore in a later section.
Nike & RTFKT Lead the Way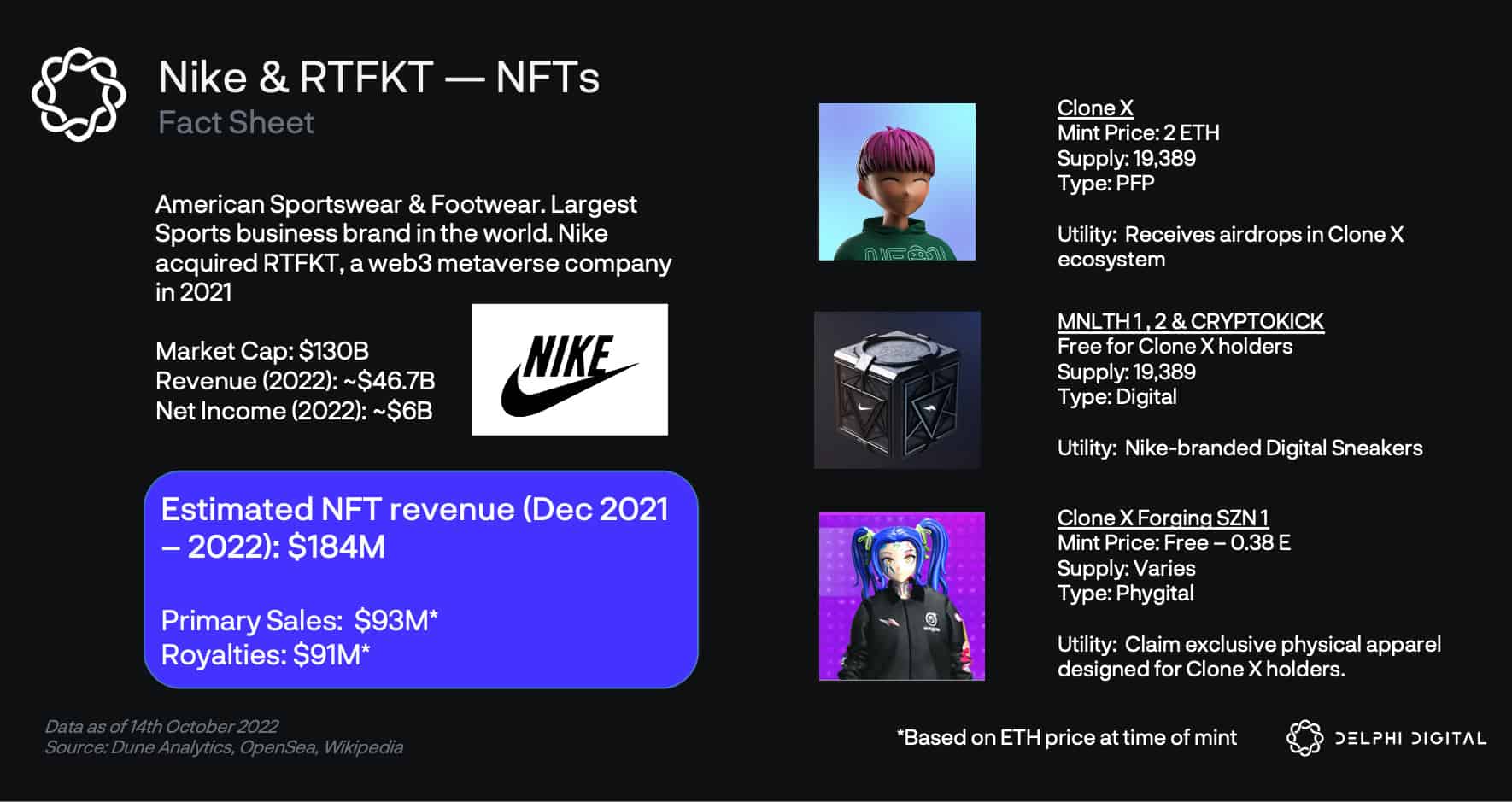 Nike's foray into NFTs is entirely through RTFKT, which runs independently but leverages Nike's brand labeling. It is an intelligent strategy. The separation allows the parent company to focus on its core business while capturing this new trend's upside. RTFKT is akin to Nike's lab for experiments in NFTs & the metaverse.
RTFKT was founded in Jan. 2020 by Benoit Pagotto, Chris Le, and Steven Valisev. The startup creates limited-edition sneakers and digital artifacts using game engines and augmented reality and is arguably the most successful company in fashion NFTs. RTFKT rose in cultural prominence quickly, widely known as the company that sold "sneakers for the metaverse." Before its acquisition in December, RTFKT raised $8M in seed funding, led by a16z in May 2021.
The same month as the acquisition, RTFKT's flagship Clone X NFT collection was released to the public — a 3D digital PFP-avatar. While the news of Nike's acquisition was not publicly known before the mint, it was likely already committed to by then. Thus, we have included the Clone X mint in Nike's revenues.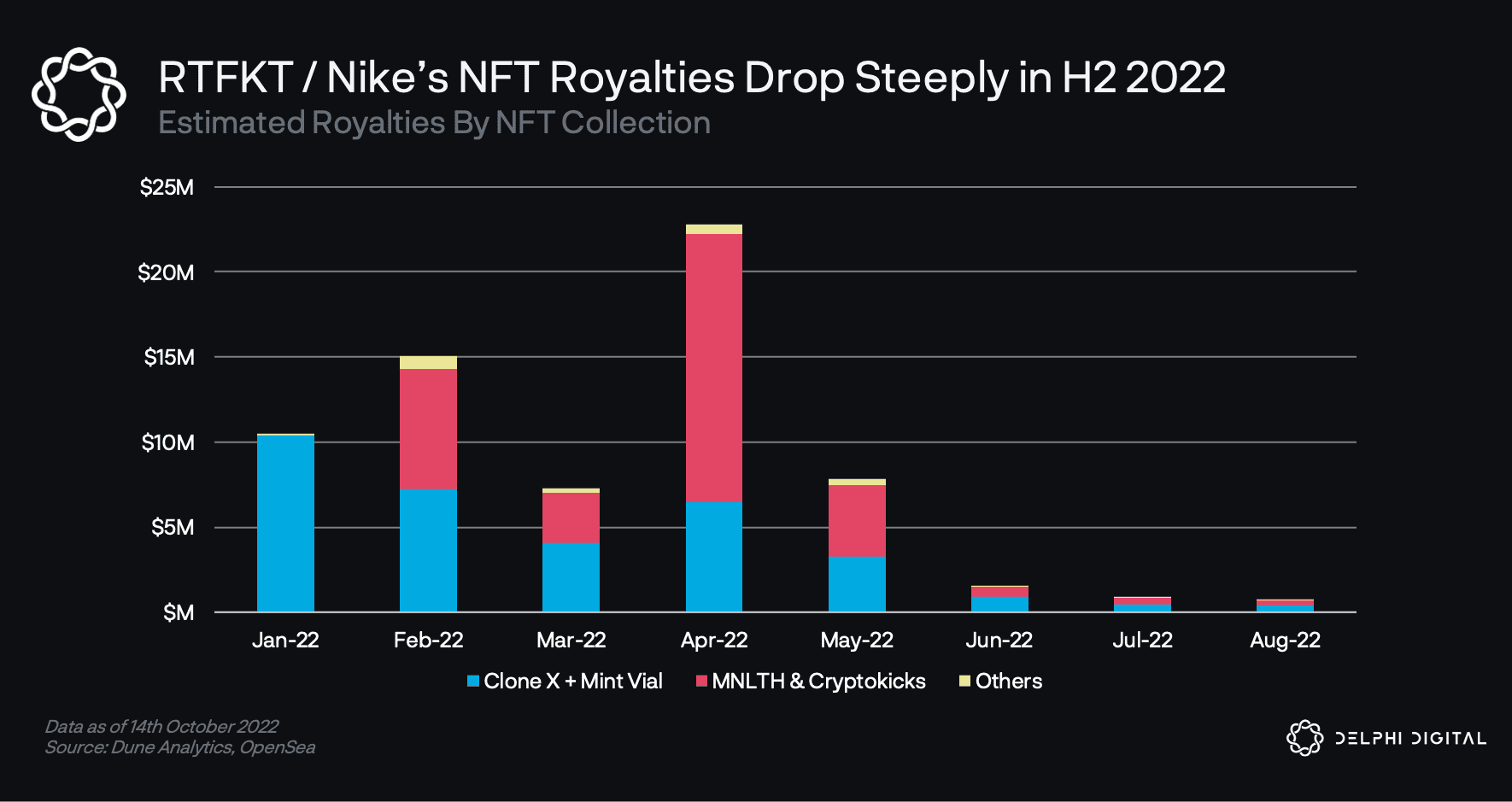 After the mint, Clone X holders received several free airdrops, including Space Pods and MNLTH. Although Nike — RTFKT did not generate any primary sales revenue through these airdrops, they were able to rake in a massive amount of royalties from secondary sales, particularly with MNLTH.
MNLTH began as a mysterious box with a Nike logo on its front. Over several months, the Clone X community worked together to solve quests, eventually leading to its reveal: a set of customizable digital sneakers (CRYPTOKICKS). The deliberately-planned gradual reveal generated a lot of hype about its contents and plenty of secondary sales. At a 10% creator fee, Nike — RTFKT fetched over $30M in royalties from MNLTH alone!
Royalties can be significant during times of high interest and speculation, as we have seen earlier this year, but fall steeply when attention wanes. We are in a period of low attention (bear market), and brands should not rely on royalties as their main source of revenue.
Forging SZN 1 was the real test of the phygital concept for Nike — RTFKT. In September, RTFKT released a lookbook of t-shirts, hoodies, shoes, and other limited-edition fashion items that were stylistically designed based on various Clone X DNAs. There were 10 collections in total. Clone X holders could only purchase items from the collection which corresponded to their Clone X's DNA.
Minters received NFTs for their purchases, later used to redeem the physical item (forging).
Key buyer metrics for Forging SZN 1:
The most popular items were the t-shirts and Nike Air Force 1 shoes, with over 18,000 t-shirts and 12,000 shoes sold. Revenue-wise, shoes were the most significant, accounting for 64% of all of the sales. There is a market for beautiful phygital sneakers.
Only t-shirts, shoes, and hoodies had over $1M in sales, while the rest of the items such as socks, caps, and pants had much lower sales — perhaps a reflection of the fashion tastes of the NFT community.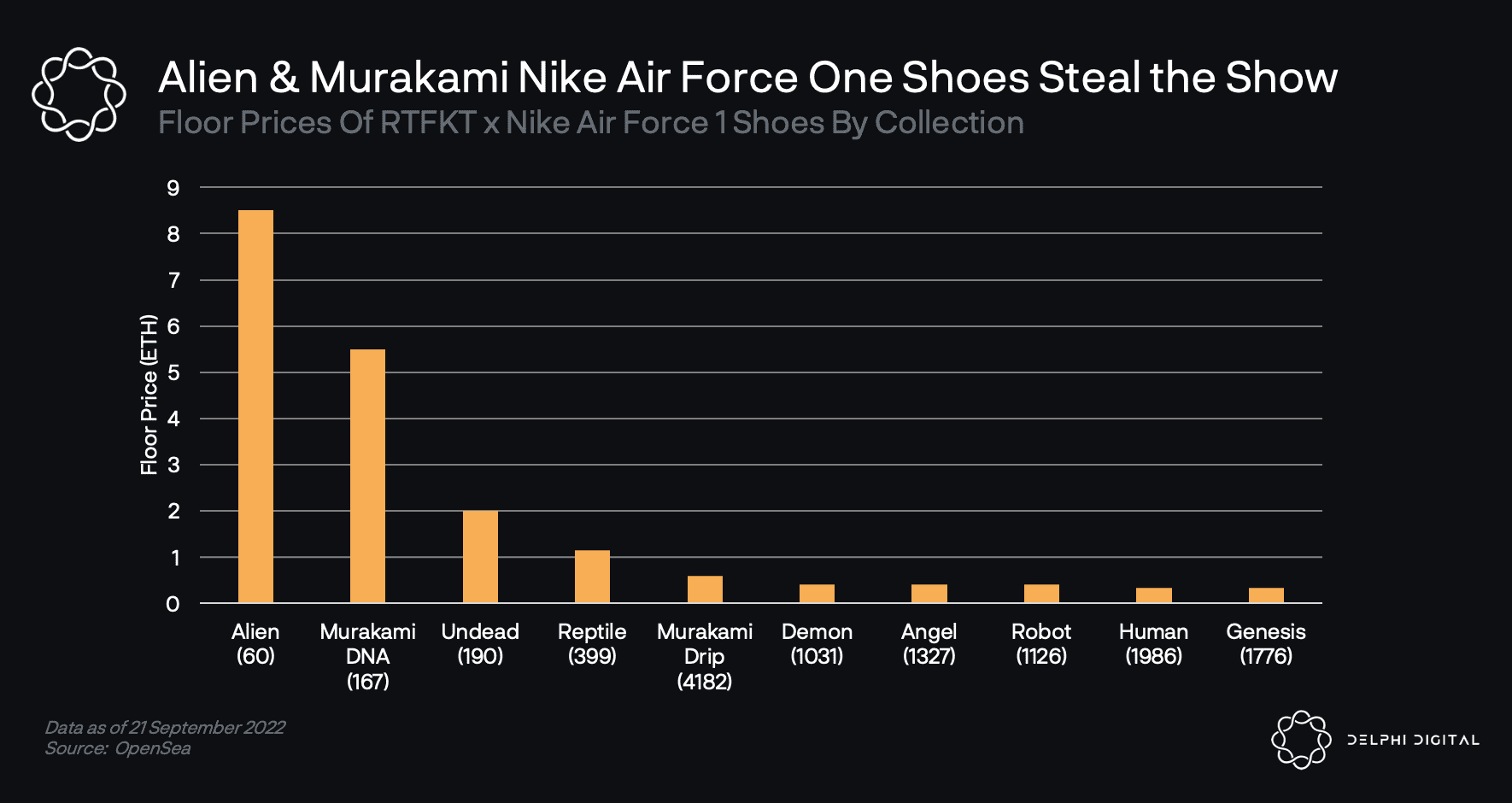 Only the Nike Air Force 1 shoes have not been forged yet (the date has not been announced at the time of writing). There is an extensive range of shoe prices, roughly corresponding with their rarity. These phygital shoes command a significant price premium, since the retail price of classic Nike Air Force 1 shoes in meatspace is ~$150.
The most expensive are the Alien shoes at 8.5E/$11,000 (only 60 are available), while the cheapest are the genesis shoes at 0.33E/$440.
Adidas Goes Into the Metaverse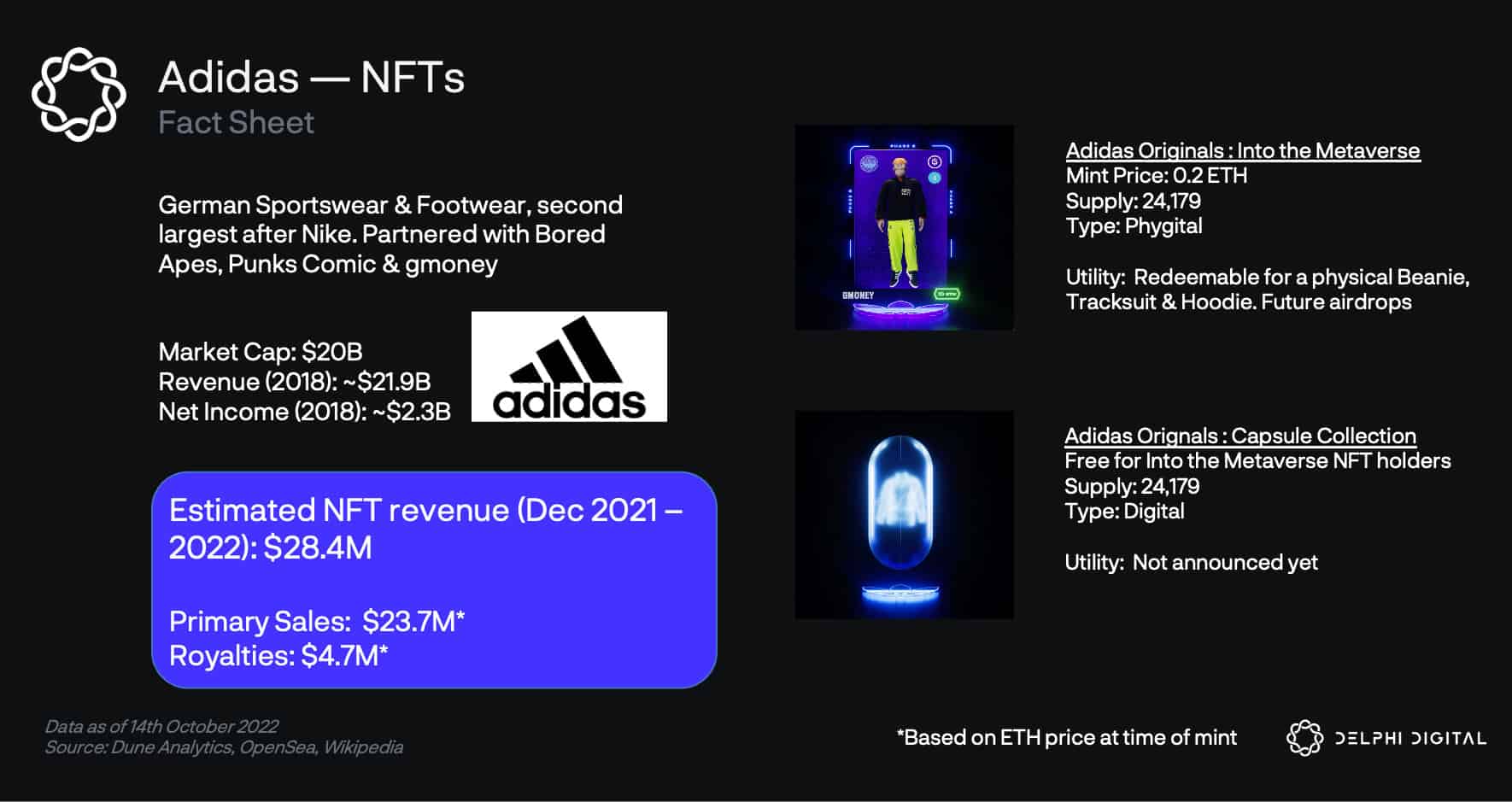 Adidas has seen success with its metaverse strategy, albeit in a different direction from Nike — RTFKT. Adidas' first NFT drop was a phygital collection in Dec. 2021.
What Adidas did:
Bought a Bored Ape, which is now its metaverse "mascot."

Partnered with three popular Web3 brands to launch its NFT collection: Bored Ape Yacht Club, PUNKS Comic & gmoney.

Sold ~29,000 "Into the Metaverse" NFTs for 0.2E each, netting 5,924 ETH in sales.

NFTs were used to redeem physical merchandise: a limited-edition hoodie, tracksuit, and beanie.

NFTs will continue to have utility and receive future airdrops: a Capsule drop occurred in Jun. 2022, although its purpose has not been revealed.
Key metrics for Adidas' Into the Metaverse: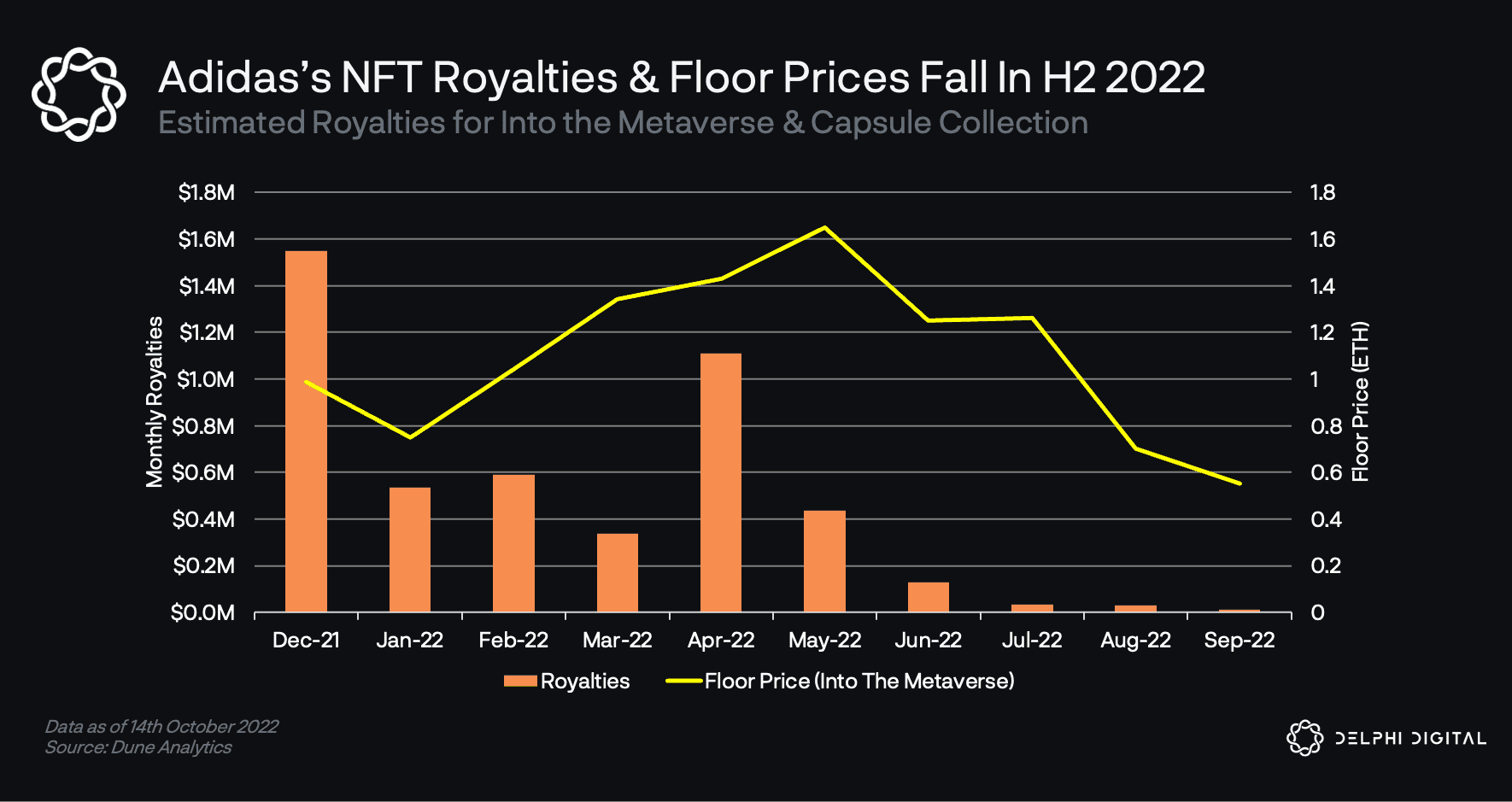 Demand for the Adidas NFT has been surprisingly strong, with the floor price of the NFT still 2-3X higher than its mint price despite the bear market and its high supply of 30,000. It signals that the community believes Adidas will continue to do exciting things in the metaverse.
What worked well for Adidas?
Partnering with BAYC and gmoney. Adidas' direct partnership with influential communities gave them Web3 credibility and an immediate audience.

Being a first mover, the first major brand to launch a large phygital NFT collection. This drew a lot of media attention.
Luxury Brands Dive Headfirst Into NFTs
Luxury fashion brands built their fortunes off the human desire for status and wealth symbols. Luxury bags, jewelry, watches, and apparel are the classic Veblen goods whose demand rises alongside prices. When you buy luxury, you are paying for a piece of history from hundreds of years of craftsmanship.
Intentional scarcity plays a big part in driving the value of these items. For example, Hermes limits the supply of its highly-coveted Birkin bags, which you cannot buy directly in a shop. After developing a relationship with a Hermes sales associate through frequent purchases, you must be specially invited to purchase one.
It's no wonder that luxury brands are getting involved with NFTs.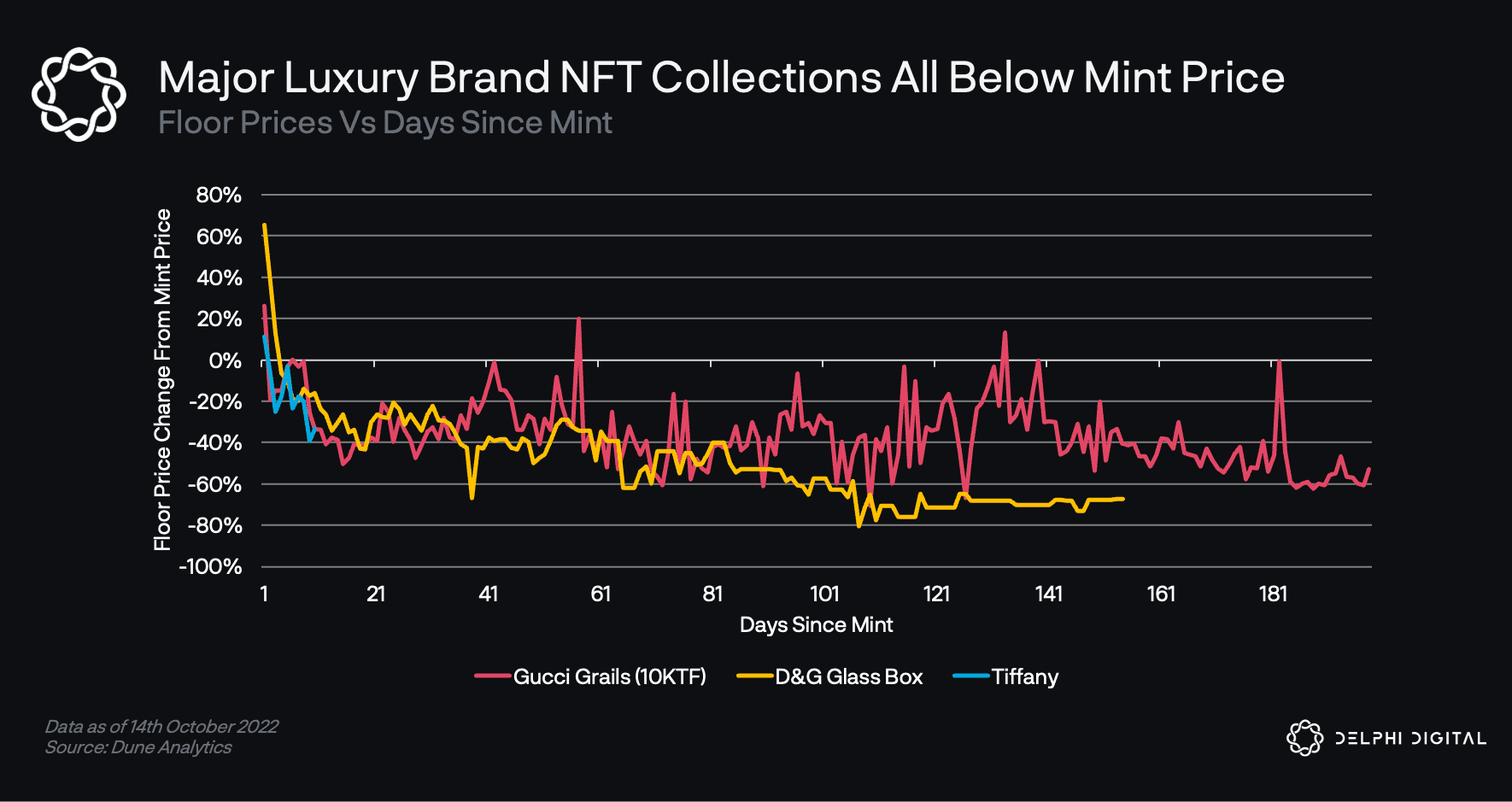 Yet, it seems that the right strategy for luxury brands has not been found yet. Unlike Nike & Adidas, NFT drops by Gucci, D&G, and Tiffany & Co. have not performed as well. All of them have fallen well below their mint prices. Some reasons include the following:
Overpricing and oversupply relative to the NFT's utility, which is still being built out.

Web3-natives are not as deeply interested in luxury fashion and bought up the NFTs for speculation or brand appeal.

Non-crypto luxury customers are still skeptical of NFTs and are taking a wait-and-see approach.
These results have made many luxury brands cautious. Many are taking time to develop a long-term Web3 strategy instead of moving fast. There is a lot at stake, and brands must avoid anything detrimental to their carefully-built reputation.
Dolce & Gabbana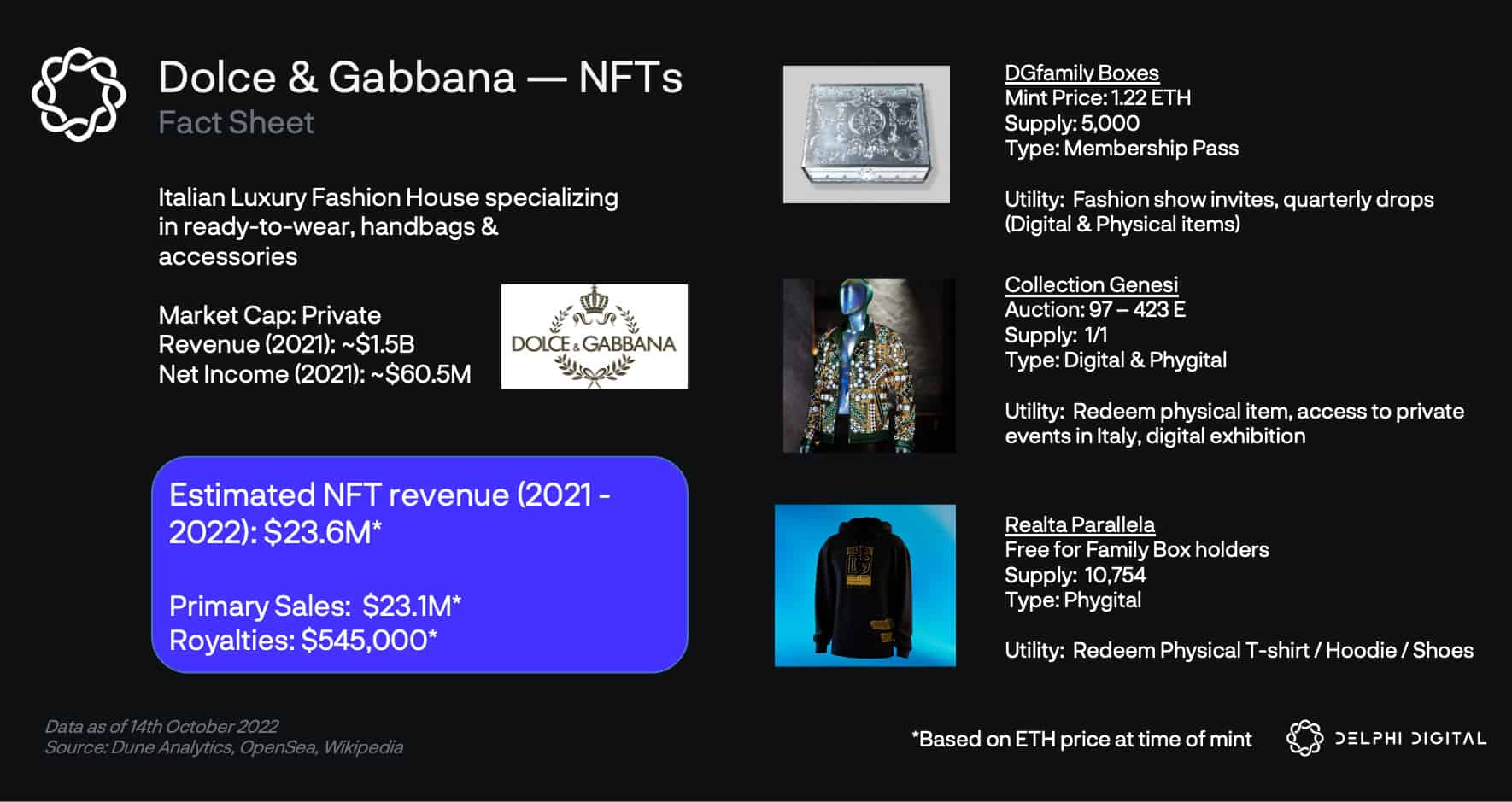 Dolce & Gabbana (D&G), an Italian luxury fashion house, partnered with UNXD to launch its NFT collections. UNXD is a digital luxury-NFT marketplace.
What D&G did:
Launched Collection Genesi in Sep. 2021, a series of nine 1/1 digital + physical items which were sold on auction for between 97-423 ETH.

Released DGFamily boxes in Feb. 2022. These are the D&G membership passes, priced at 1.22E each. There are three rarity tiers with different levels of benefits. Members can attend IRL events and fashion shows and receive free quarterly digital and physical drops. So far, this includes NFTs from their Metaverse Fashion Show & Realta Parallela.

Realta Parallela in Jul. 2022: a phygital collection of 100% made-in-Italy t-shirts, hoodies, and sneakers personally designed by Domenico Dolce and Stefano Gabbana.

Teased Project ID, "our most anticipated upcoming drop — a way to craft a personal identity with a luxury experience." This could be a PFP, similar to Clone X.
D&G has revealed they are building a dedicated, in-house metaverse team.
"The ability for an entire luxury collection to be made-to-order is both novel and something we see as the future of fashion."
Gucci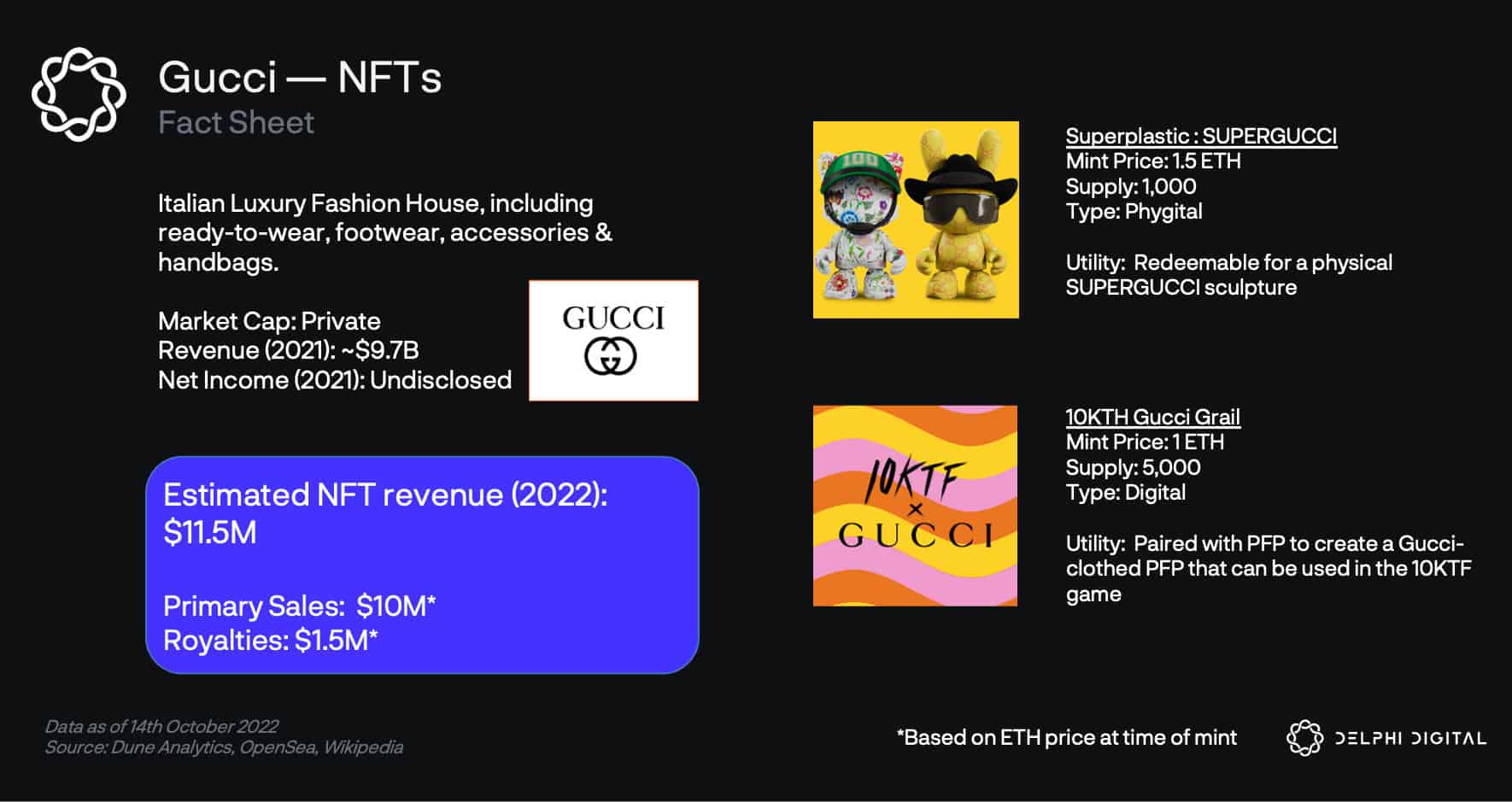 Gucci was one of the first major luxury brands to get into NFTs. Gucci's NFT efforts fall under Gucci Vault, its experimental online space for Gen Z. Gucci's approach involves partnering with Web3 communities to release co-branded collections, but nothing directly related to physical clothing yet.
What Gucci did:
Collaborated with 10KTF, a storytelling/game NFT project by Beeple. Gucci Grail passes allow supported PFP collections to be decked out in Gucci fashion as envisioned by their creative director Alessandro Michele and used within the 10KTF game.

Collaborated with Superplastic (a vintage digital & physical toy creator) to create SUPERGUCCI. These collectibles pay homage to Gucci's storied archive and are accompanied by hand-made physical sculptures.

Purchased land in The Sandbox to host immersive experiences.

Auctioned a series of artwork with SuperRare: "The Next 100 Years of Gucci."
Gucci's multiple experiments in the metaverse show that it is thinking deeply about its digital future. Once it finds something that works, it will likely double down on it. Anticipate more releases from them in the coming months.
Tiffany & Co.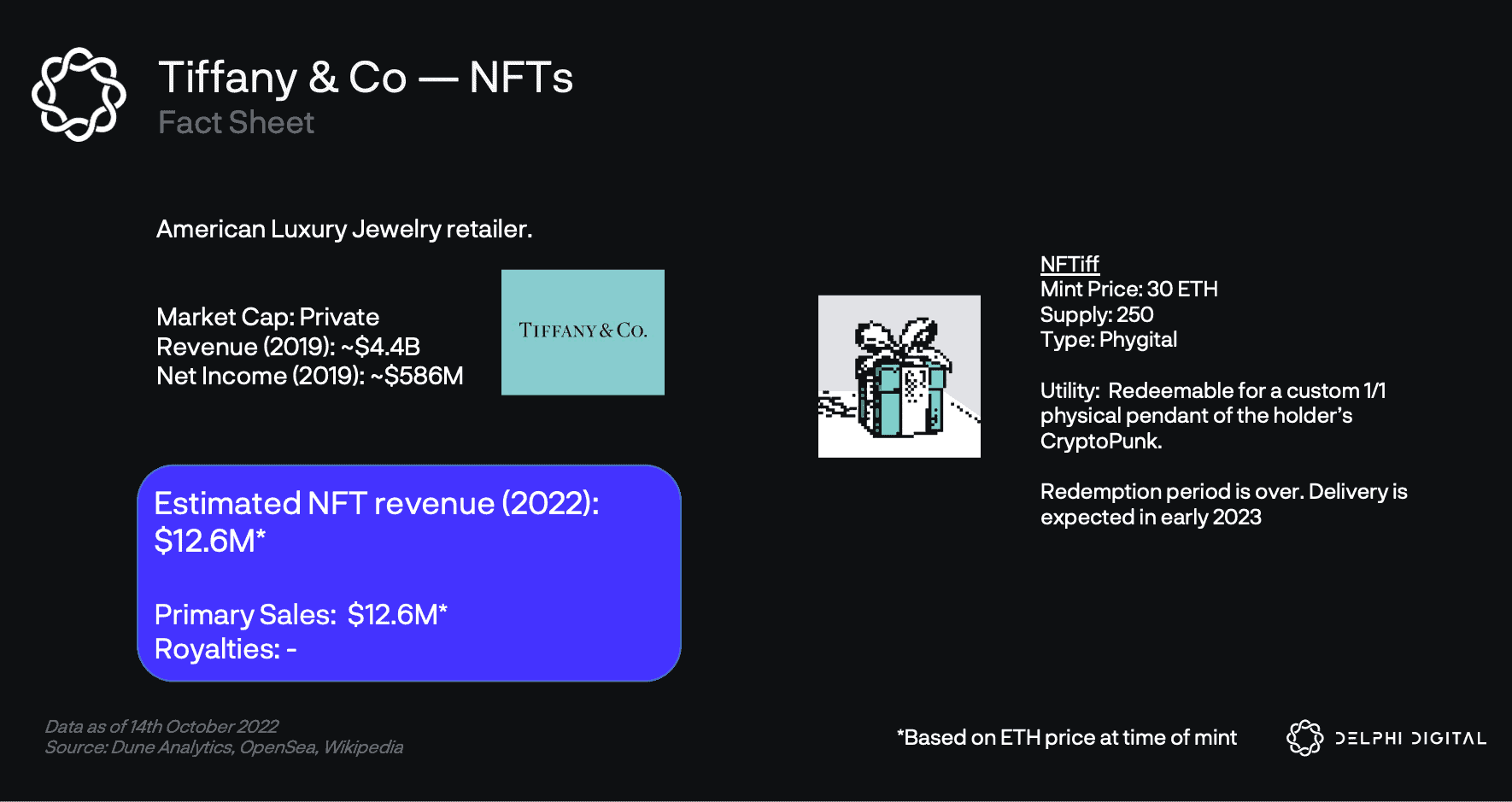 Tiffany & Co. surprised everyone with its first NFT release, NFTiff — 250 custom-made necklaces for CryptoPunk holders. NFTiff holders could pair their NFT with a CryptoPunk and receive a custom-jeweled necklace in early 2023. The price? 30E (~$45,000), equivalent to its mid-end diamond necklaces.
Tiffany made a smart move to target a wealthy group of crypto-natives, generating $12M in sales in just a few days. However, this is a risky approach. If the necklaces do not meet the buyers' expectations, there will be a negative backlash to the brand. There are also questions about its longer-term strategy and commitment to the space. So far, there has not been any new information.
Other notable luxury brand forays:
Burberry: Partnered with Blankos Block Party (the first NFT-powered game in the Epic Store) to release a limited edition NFT named Sharky B. Burberry. They also released monogrammed NFT accessories that can be applied to any Blanko in the game.
Louis Vuitton: Released a proprietary mobile game, Louis the Game, to mark its 200th birthday. In the game, you take on the role of Vivienne and explore the in-game worlds while collecting LV emblems. Players can earn special NFTs as a reward (some were created in collaboration with Beeple), although they cannot be sold.
Prada: Releases a monthly Timecapsule on the first Thursday of each month, which includes a different item each time (physical and digital). It also provides holders with exclusive Prada benefits and experiences.
Web3 Fashion Brands & Startups Arise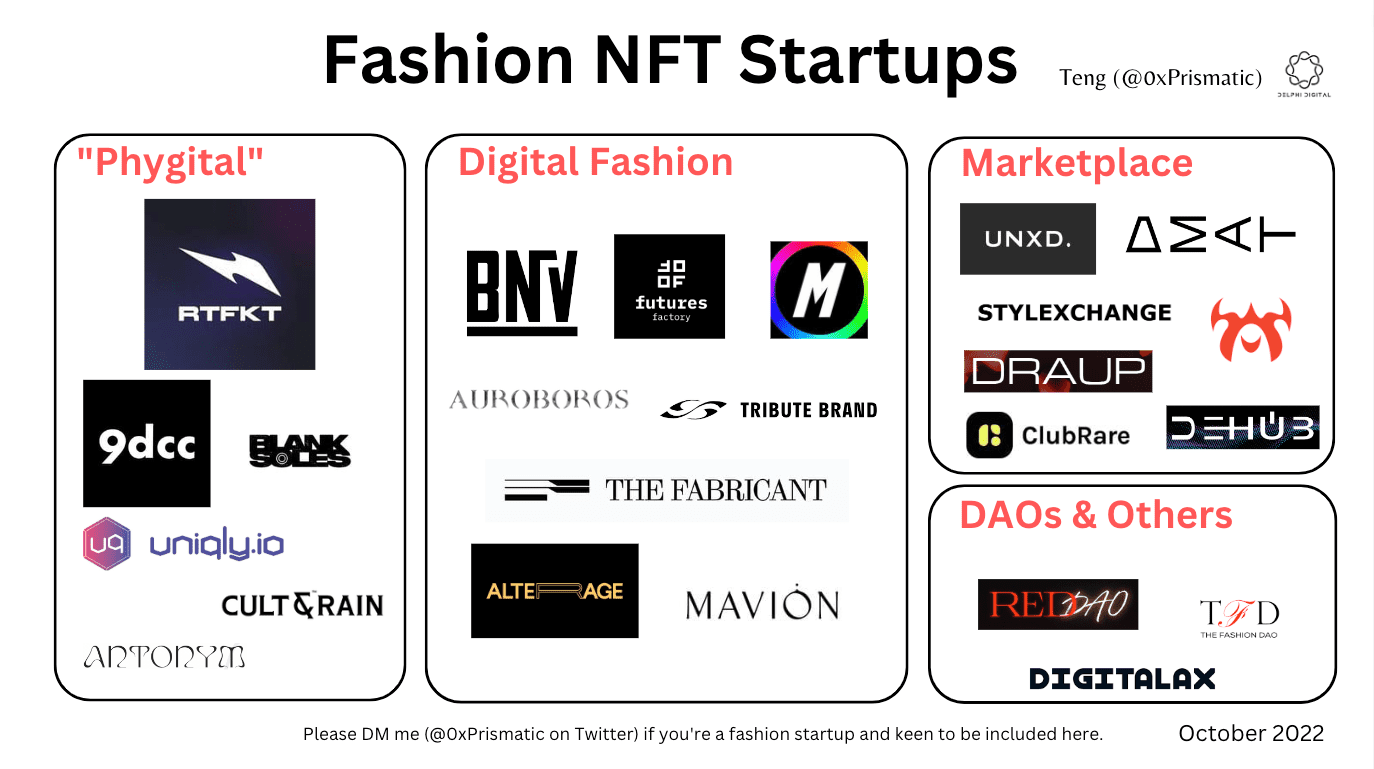 Another trend we see is a score of new Web3-native fashion brands. While large corporations are slow to move and react, these newer brands are agile and able to innovate and adapt quickly to dynamic circumstances. Many began with roots in digital fashion, a new and growing fashion sub-sector. They also tend to be more tech-focused and trendy, appealing to the existing crypto audience.
A few reasons for this:
Digital fashion & NFTs provide an opportunity for designers who would otherwise find it difficult to make a living in the competitive traditional fashion industry.

No physical store is required here, reducing barriers to entry.

Fashion designers can bootstrap themselves by selling designer NFTs to raise funds. With the funding, they can build out the supply chain and manufacturing process to later deliver their made-to-order items. There is greater tolerance for wait times since the NFT can still be traded and sold.

Communities can influence brand storytelling and participate in the brand's upside.

By leaning into NFTs to nurture their "super fans," a Web3 brand can build an engaged community of fans that continuously buy their drops. That's all it takes to have a sustainable business.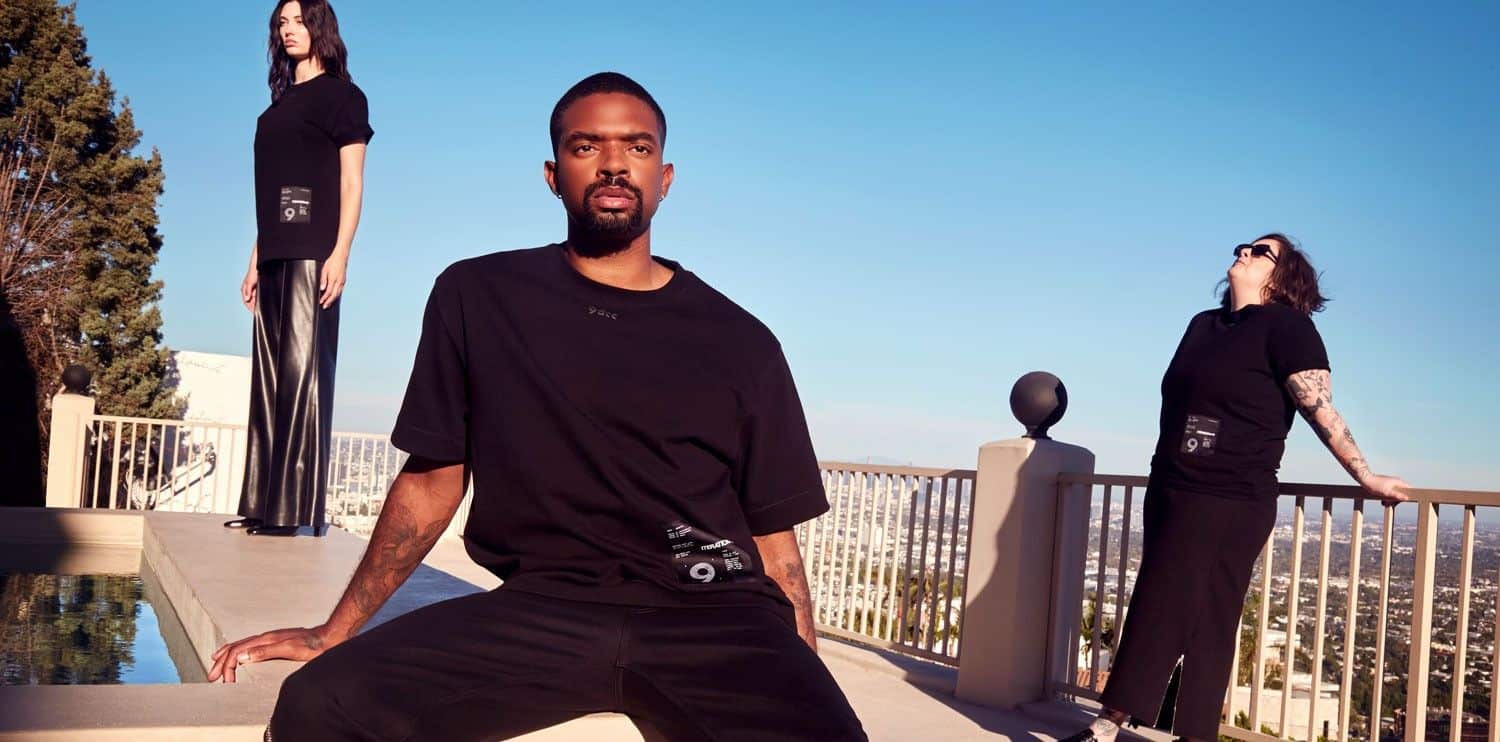 Examples of fashion Web3 startups:
Phygital:
9dcc by gmoney is a crypto-native luxury house and lifestyle platform. During its first drop in Aug. 2022, it sold 1,111 t-shirts at 0.3E each, collecting $466k in revenue. NFC chips are embedded in its clothing, allowing the NFT and the physical item to move together.

Cult & Rain is a digital fashion brand merging NFTs with high-end physical items. The founder and creative director, George Yang, has 18+ years of experience leading design teams in the luxury fashion industry. The NFTs also have governance rights and unlock IRL/virtual event access. Two drops have been conducted so far:

1,400 Genesis "MADE IN ITALY" sneakers were sold at 0.5E each and will start shipping in October.

NOVA 4, a limited edition DROP 001 collection, comprises 228 3D-animated NFTs and 228 physical luxury Varsity Jackets.

Blanksoles is a new sneaker company on Solana. Members receive a blank white shoe NFT, forming the template for future customizations through skins. NFTs can be redeemed for physical shoes.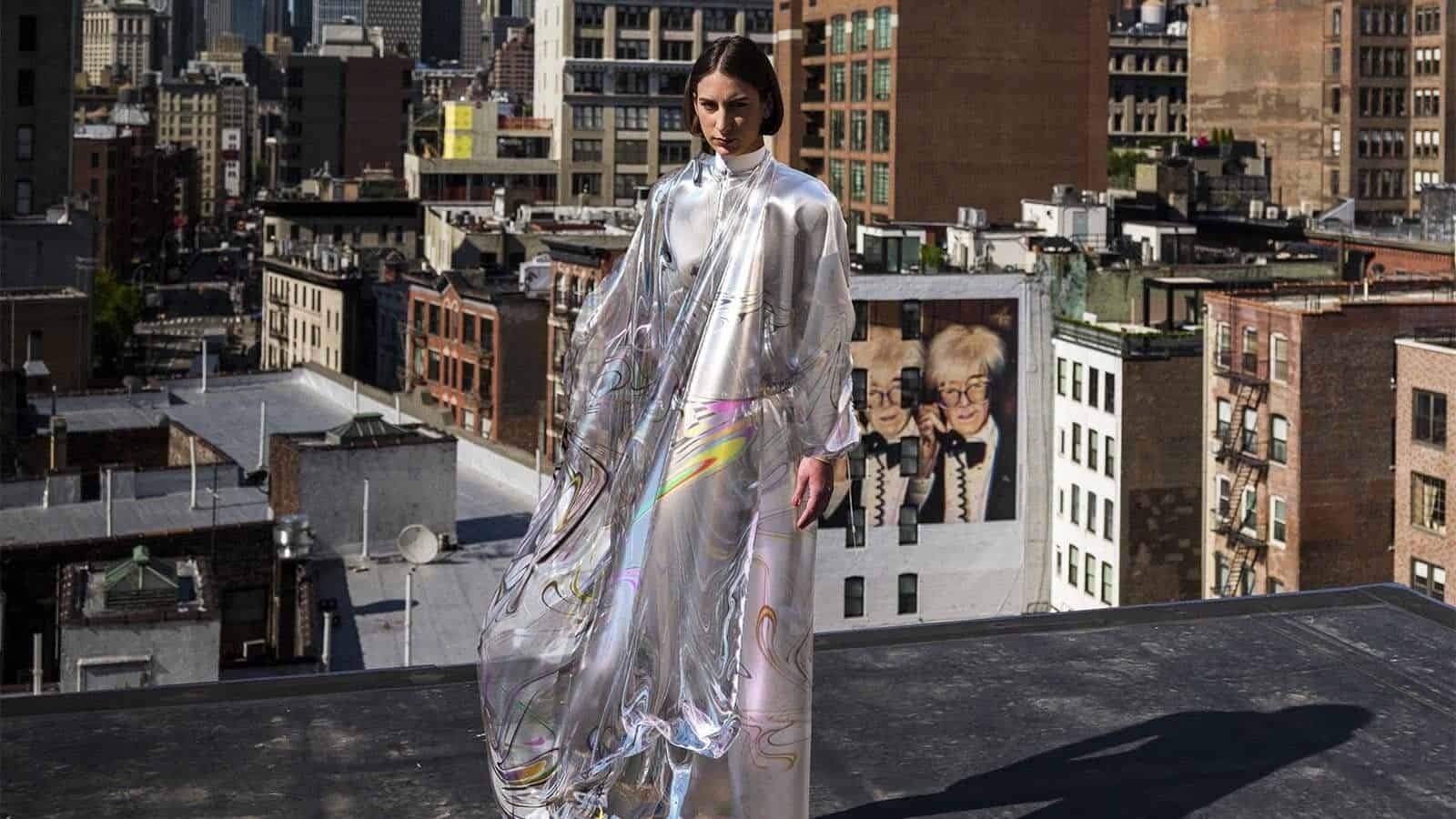 100% digital:
The market for digital fashion & NFTs is vast and expanding. We will inevitably see new, billion-dollar brands emerge in the coming years.
Ending Thoughts
NFTs, as a technology primitive for verifiable scarcity and digital property rights, are perfectly positioned to navigate the broader undercurrents in fashion today. NFTs can be used to (1) create new customer experiences and loyalty programs, (2) establish new revenue-generating businesses in digital and physical fashion, and (3) build communities and nurture fan ambassadors.
The customers that fashion brands are vying for today are Web3-native users. They are relatively affluent, young, and tech-savvy. The friction in onboarding new people into NFTs is still significant, requiring both a learning curve and a mindset shift. This needs to be overcome before it can reach a much larger audience of global internet users.
Fashion brands that can execute well over a long time horizon will benefit the most. Traditional fashion brands looking to get into the metaverse need to be intentional and not focused on immediate profits:
Have a roadmap for long-term customer activation.

Bring their audiences on a journey.

Build communities in an authentic way.
One winning strategy for brands today is to collaborate with solid Web3 communities. It's a win-win situation: Web3 communities gain legitimacy and brand awareness by associating with a prominent fashion brand, while fashion brands now have a relatively affluent audience for their new line of products and services in the metaverse.
Digital fashion is still in its early days, yet there is already a large inflow of young designers and brands starting from scratch and building communities around them using Web3 tooling. The creative energy is palpable. We are at the inflection point today, ready for an accelerating shift of attention from our physical forms to our digital identities.
The tailwinds are strong. A lot of experimentation is already underway. In my opinion, few things are more exciting to watch than the digital fashion revolution happening before our eyes.