"[Inflation] has proven darn near impossible to beat without significant economic weakness."
This point is worth reiterating, and one we raised in our Markets Year Ahead report:
"Unfortunately, the best antidote for stubbornly high inflation is a recession, and the Fed knows that…The Fed's credibility rests on its ability to rein in inflation, no matter the cost."
History sides with this view too – resharing a chart from that report for context.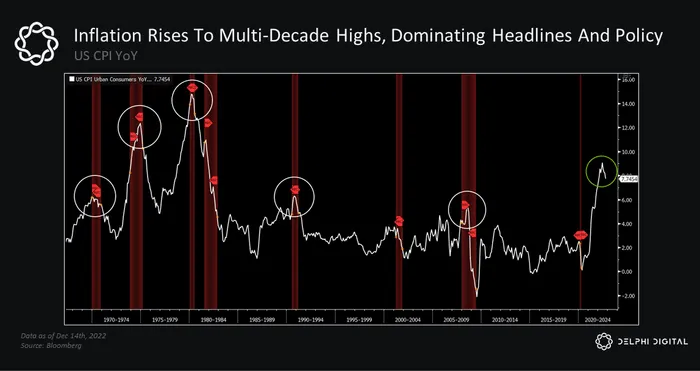 This morning's Core PCE print came in hotter than expected, adding further support for tighter policy for longer. Fed funds futures repriced along the entire curve as hopium for any rate cuts this year wanes.