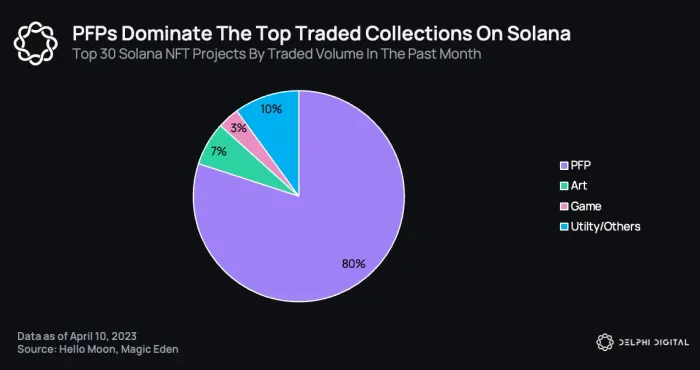 Recent Research
📊 The DeSocial Protocols – 4/24
When you use a centralized social app, your social graph (the entirety of your experience on the platform) exists at the whims of those who control the platform.

Nostr, Lens Protocol, and Farcaster are communication protocols rather than centralized apps.

When the user ID and content are secured by credibly neutral protocols as opposed to clients/apps, the power structure shifts from clients/apps to users.

DeSocial protocols are not replacing Twitter or Facebook. They are building open networks to host more equitable versions of those entities.

Nostr has no on-chain component (except for Zaps), Farcaster uses Ethereum only as its identity layer (FIDs & FNames), and Lens puts the entire social graph on-chain via NFTs.
📊 Is Solana NFT Summer Here? Part II: NFT Finance & Claynosaurz – 4/21
In this follow-up report, we shift our focus to the realm of NFT finance, specifically examining lending and borrowing protocols on the Solana blockchain.

In addition, we go into an in-depth analysis of NFT collections hosted on Solana, shedding light on their unique characteristics and potential for growth in this market.

There are 3 major NFT lending/borrowing protocols on Solana — Sharky, Citrus, and FRAKT.

Several original collections that launched in the early days of Solana NFTs (2021) are still thriving.

Launched in November 2022, Claynosaurz is a digital collectible that has quickly become one of Solana's top collections.
📊 Pro Crypto Insider Talks – April 2023 – 4/26
Delphi Co-founder & Head of Research Kevin Kelly joins Founder & CEO of Real Vision Raoul Pal for another edition of Crypto Insiders where they dig into the most pressing questions at the nexus of crypto and macro.
Relevant Reminder
📌 Bull v Bear – Sell in May and Go Away? – 4/19
This week, we revisit altcoin open interest dominance and Treasury volatility, explore the "sell in May" meme's relevance to crypto, and discuss the upcoming FOMC meeting, potential all-time highs, and whether we're in altseason.