DEX Trading Activity Down From DeFi Summer Levels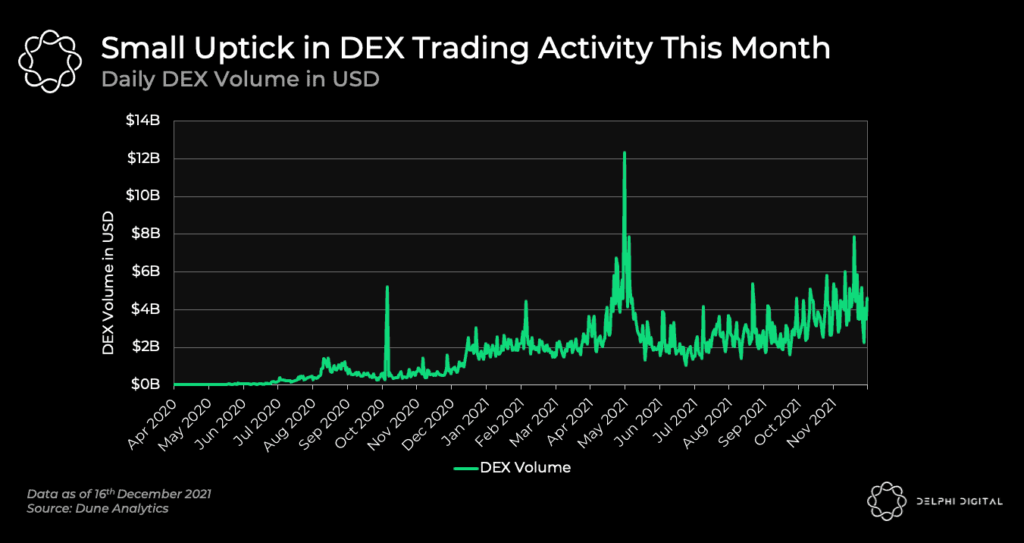 After a blow-off top in DEX spot volume in May. 2021, we've seen volume steadily trend upward in the second half of the year. DEXes saw the most volume on days where crypto asset prices tanked — which is an expected occurrence, as these events lead to higher volatility. However, despite DEXes growing through the better part of this year, DEX tokens — and most DeFi tokens, really — have had a tumultuous year in terms of performance.
A slew of regulatory hearings around DeFi in the United States has put the niche in a tight spot. Former U.S. Treasury Assistant Secretary, Amias Gerety, championed DeFi, stating that the "right laws and regulations should be technology-agnostic". However, there were people who weren't quite as sold on DeFi, as evident from Senator Warren's comment that DeFi is "the most dangerous part of the crypto world".