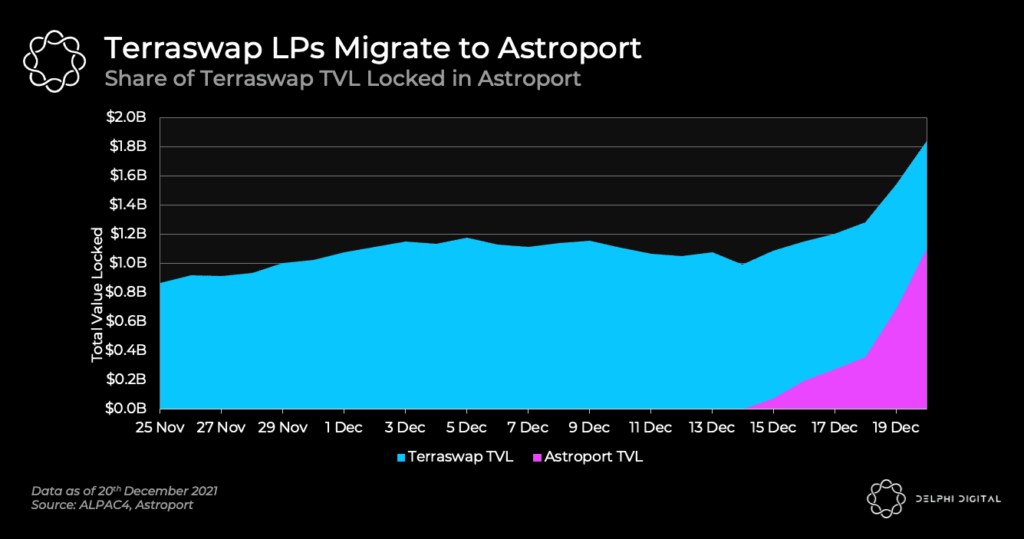 Over $1bn worth of capital was locked into Astroport since the initiation of its lockdrop launch on the 14th of December.
Terraswap LPs ported over their assets, which will soon be part of Astroport's TVL once liquidity is properly migrated over, making it Terra's largest DEX.
The majority of LP tokens locked came from the bLUNA-LUNA and LUNA-UST trading pairs, representing ~80% and ~95%  of Terraswap's locked capital.