Trading Activity Takes a Dip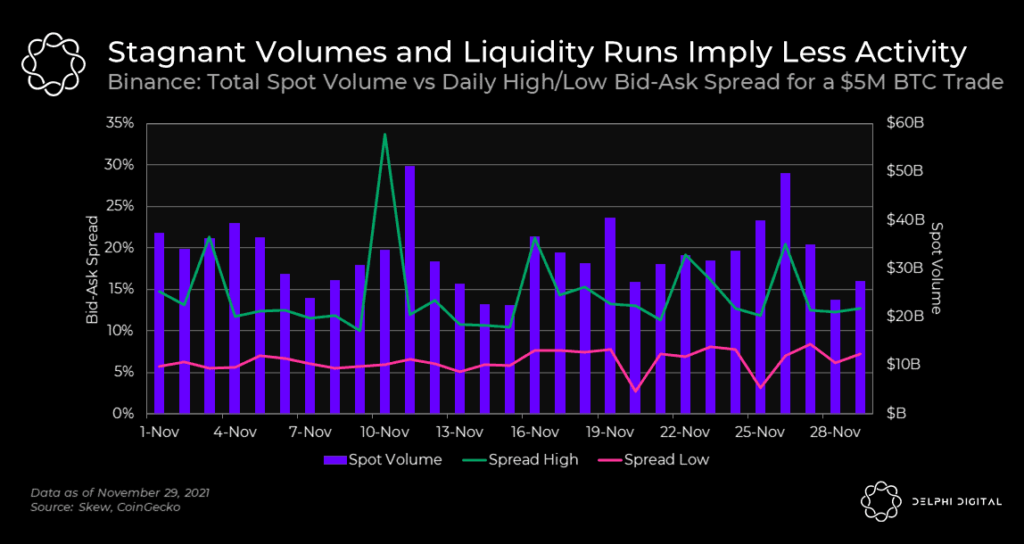 Throughout November, we've seen Binance's total spot volume stagnate while spreads for a $5M BTC trade got wider. The reason for the daily high on this spread spiking on certain days is almost certainly a consequence of lower trading activity. When orderbooks are not as lively, large orders cannot be filled as easily and incur more slippage, which causes the bid-ask spread to increase.
All in all, the market doesn't look too hot here, but taking the long view, we believe any near-term downside volatility will wind up being rather short-lived. This will be especially true if the macro environment shifts in favor of a more prolonged accommodative policy.