BTC and ETH Leaving Exchanges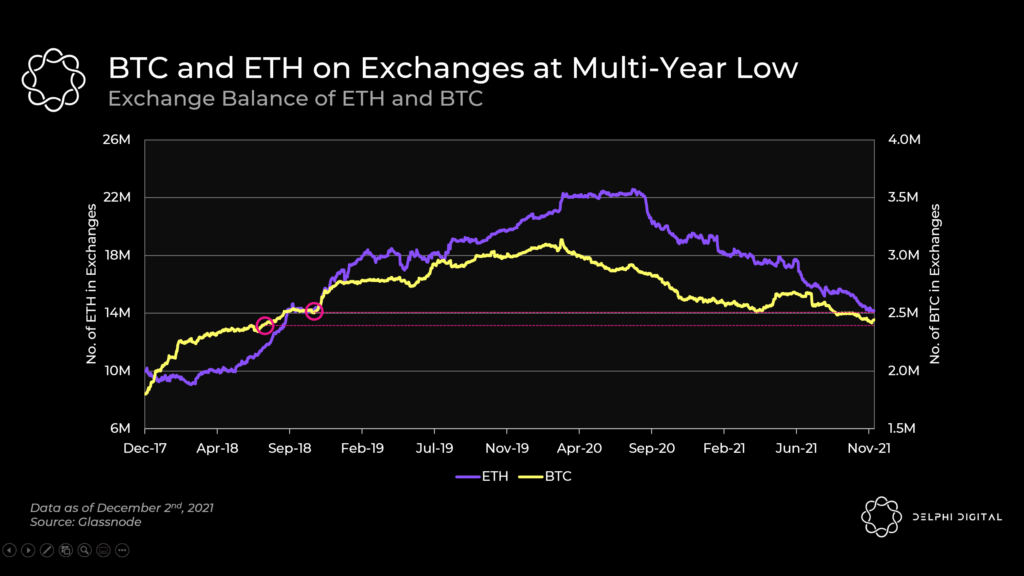 Exchange balances of BTC and ETH have been on a consistent decline since Apr. 2021. BTC balance on exchanges is currently at a three-year low, and ETH balance on exchanges is at a two-year low. The rise of DeFi has allowed users to seek yields on their assets rather than keeping them dormant on an exchange.
Previously, exchange balance was a good indicator of cyclical tops and bottoms as all trading happened on centralized exchanges. With DEXes available across a variety of L1s now, the indicative power of this metric has declined. May's cycle top gave us a glimpse, as ETH balances hardly increased despite rampant selling and negative price action. BTC, on the other hand, isn't as liquid on DEXes (as WBTC), which is the primary explanation for why ETH is moving out of exchanges at a faster pace.