FTM Overtakes AVAX on Daily Transactions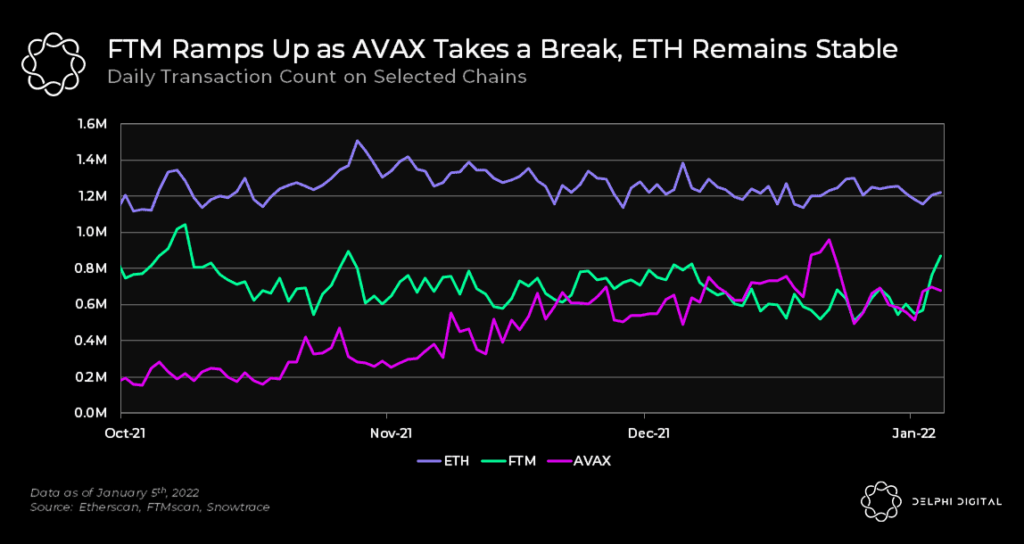 Fantom surpassed Avalanche in daily transactions at the start of 2022. As the narrative rotates from Avalanche to Fantom, it's not surprising to see it reflected in transactions. Opportunistic capital moved over to yield farm on Fantom with high yields on stablecoins of around ~30-60% APR.
New projects launching on Fantom are adding to the momentum. Daniele and Andre Cronje are teaming up for an upcoming new project launch, although details are scant. Additionally, Hundred Finance has garnered attention recently and leverages the buzzy ve-token model. (For more context on ve-token dynamics, see our recent post on the Curve Wars.) Hundred Finance is led by vfat0, the creator of vfat.tools, a popular data dashboard for yield farmers.