GBTC Slowly Recovers From BITO Launch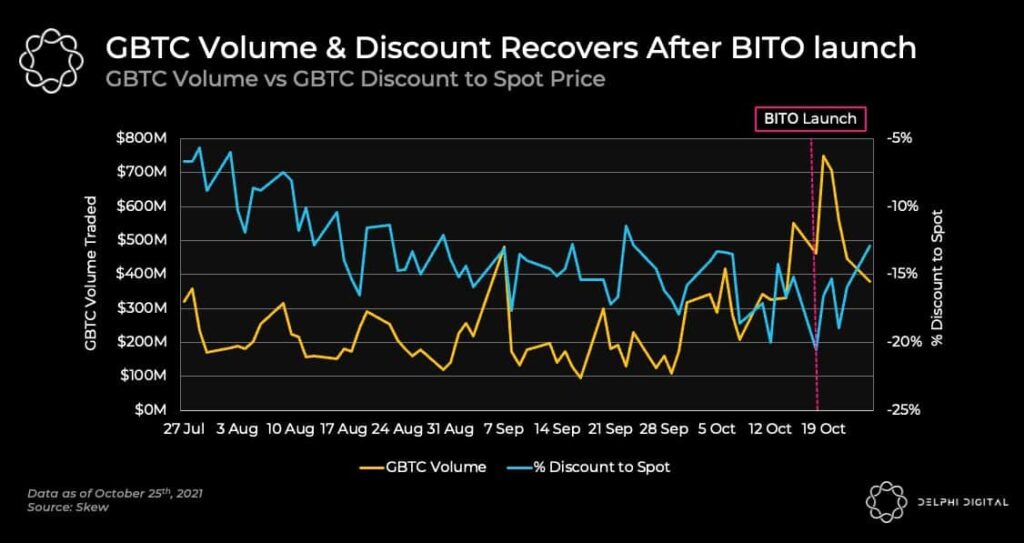 The discount on Grayscale's flagship Bitcoin-based product (GBTC) dropped to ~20% on October 18th due to the anticipation of BITOs launch on the 19th; DCG (Grayscale's parent company) fired back two quick shots in response to BITOs release.
On October 19th, Grayscale Investment LLC and the NYSE filed to convert GBTC into an ETF; Grayscale's filing starts a window for the SEC to reject or delay the GBTC conversion application. Grayscale CEO Michael Sonnenshein has stated the firm is "100% committed" to turning GBTC into an ETF pending regulator approval.