Incentivized Chains Lead Bridge TVL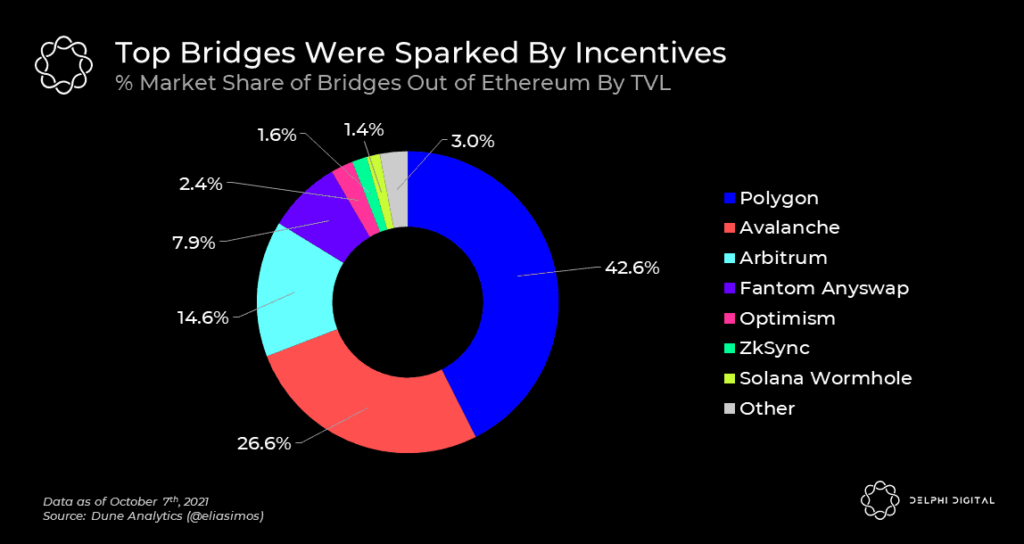 The bridges out of Ethereum with the most market share had strong incentives — be it direct or indirect incentives.
We've already covered Polygon, Avalanche, and Fantom which are the number 1,2, and 4 bridges by market share, respectively. Arbitrum, however, had more indirect incentives from speculative yield farms on the network — pretty similar to Fantom. Optimism took a whitelisted approach to protocol deployments, which meant the high-yield, low sustainability farms never stood a chance of launching there. And the difference in inflows is very, very noticeable.