Solana & Terra DeFi TVL Breach New Highs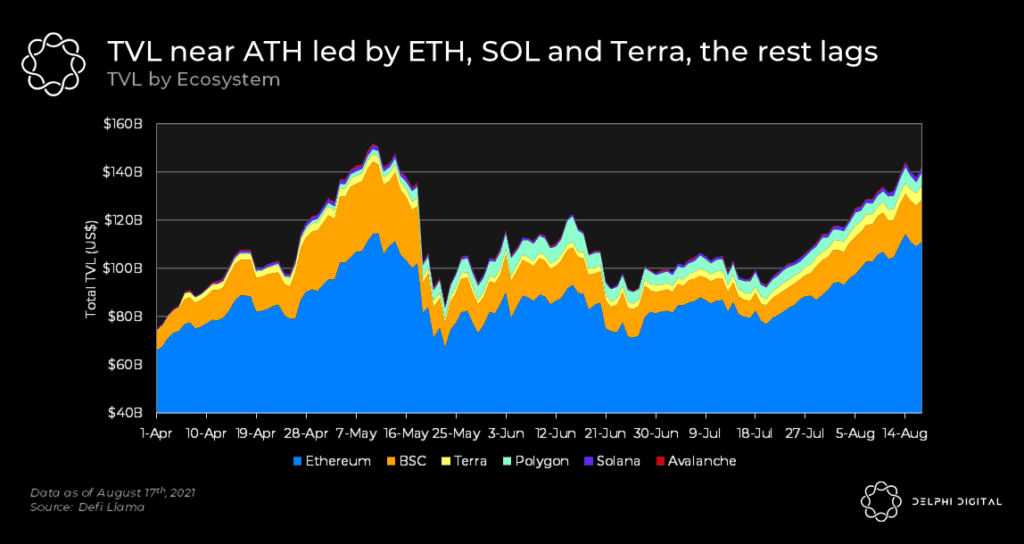 Two of the biggest gainers in terms of ecosystem TVL, on a relative rather than absolute basis, are the "sun & moon" L1s – Solana and Terra. The jump in both of their TVLs is likely due to the sharp price increase in SOL and LUNA, the native assets of each network.
Ethereum DeFi TVL is also teetering close to all-time highs. It's dominance relative to its peers remains largely unchallenged.