Alt-Chain's DeFi Tokens Slump After an Impressive Rally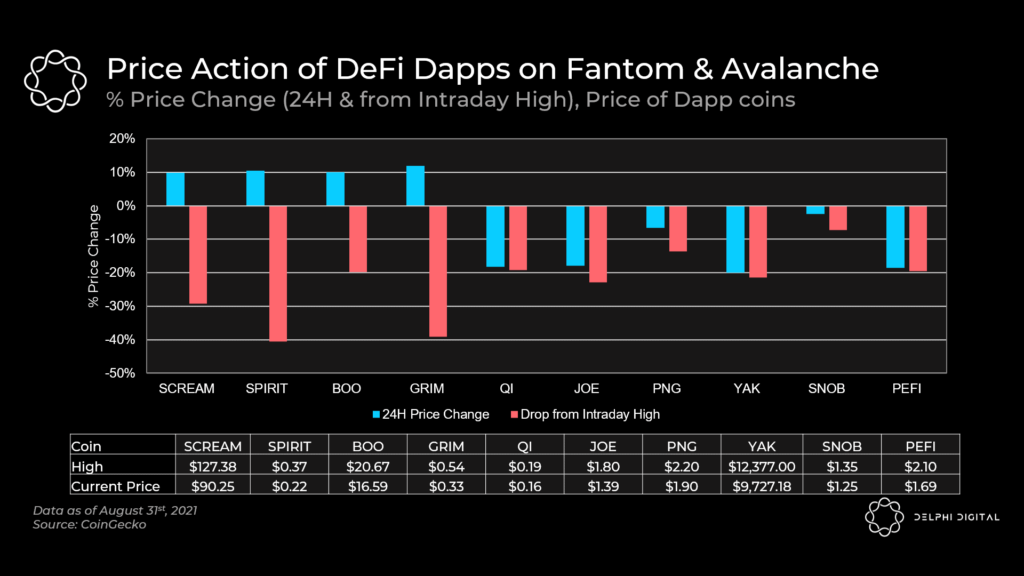 A number of FTM DeFi tokens (GRIM, SPIRIT, SCREAM) reached new highs yesterday on the back of the liquidity mining news, but the tokens have seen a sharp reversal since. FTM incentives aren't as straightforward as most imagine. The incentives only go live in a few months and are accompanies by token lockups. Additionally, unlike Avalanche, whose aim is to attract users via liquidity mining incentives, Fantom's program is geared towards builders and project founders.
Avalanche DeFi tokens took a substantial hit as opportunistic participants playing the hype sold their tokens in search of greener pastures.