Bored Apes Together Strong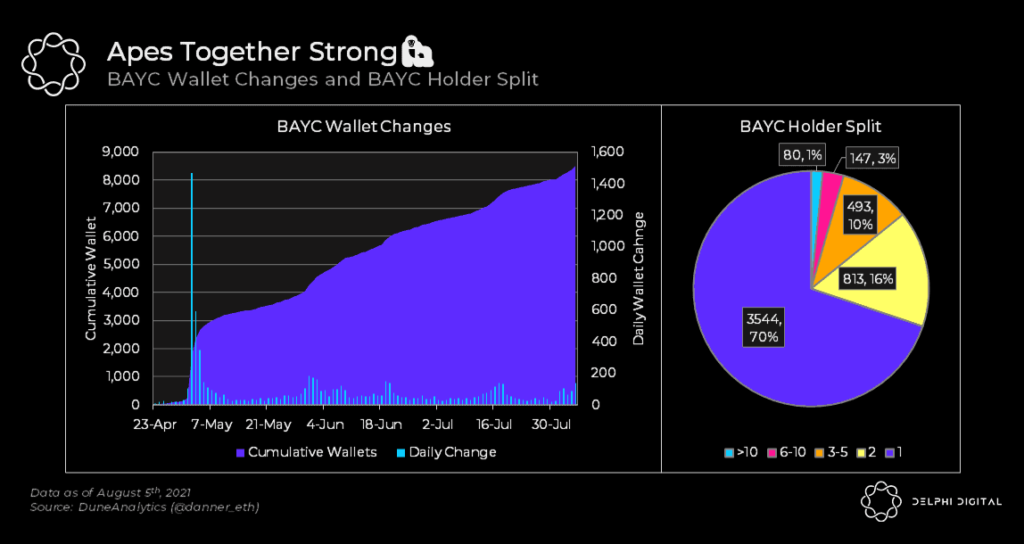 The average sale price of Bored Apes Yacht Club (BAYC) avatar NFTs continue to make new highs (most likely due to confirmation of a Christie's auction). At the same time, the community grows at a steady pace.
The BAYC distribution is relatively widespread with ~70% of holders owning 1 compared to just 80 holders (~1%) holding more than 10. With 5,000+ unique owners and counting, BAYC has proven itself to be the most decentralized (in terms of BAYC concentration) and vibrant Discord community the profile picture (PFP) NFT space has to offer.