BTC Open Interest Haircut, Extreme Fear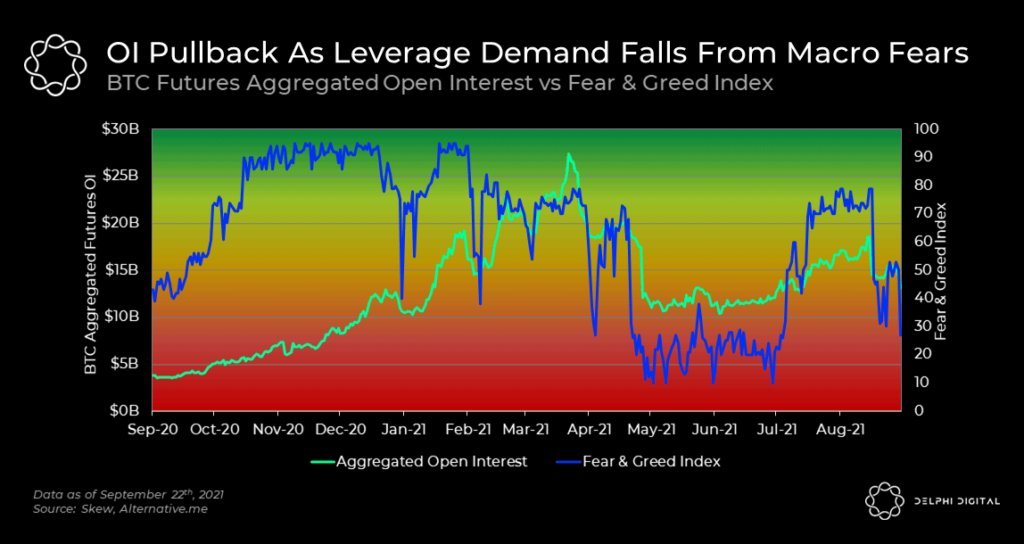 In a truly bipolar fashion, the Crypto Fear & Greed Index went from 79 (extreme greed) on the 7th of September to 21 (extreme fear) today. As mentioned in Monday's Daily, we are witnessing some deleveraging as BTC Futures OI is currently at $13.1b after peaking at $18.6b on the 6th of September.
The last time open interest was at these levels was prior to the run-up in August, which also coincides with January 2021 levels. This shows that market participants are taking a much more cautious approach with leverage, which is a good thing for the health of the markets. Historically, even though the Fear & Greed Index can stay depressed for quite some time (as seen in May to July 2021), the Extreme Fear level has presented good buying opportunities.