Coincidence or L2 Impact?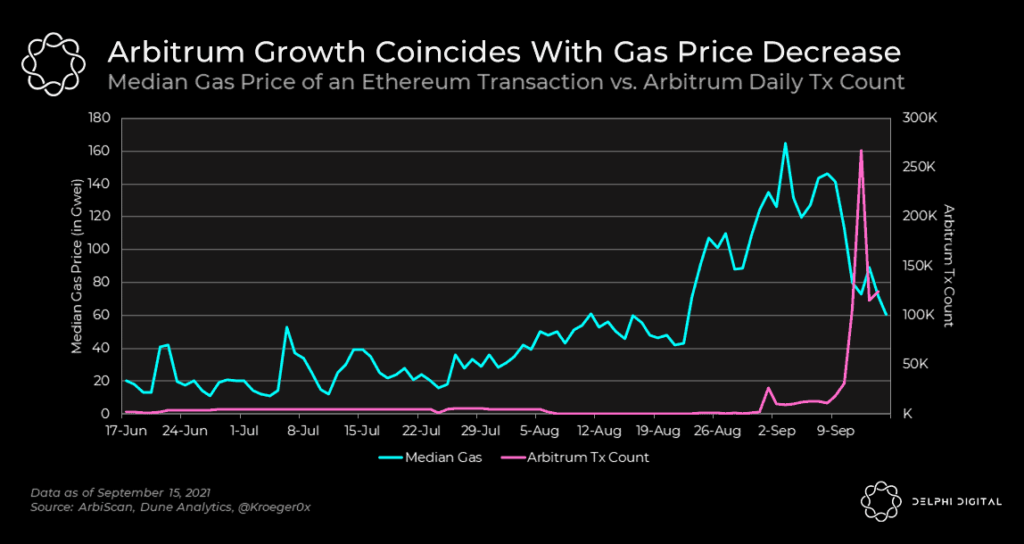 Arbitrum's take-off in early September coincides with a sharp decrease in the daily median gas price on Ethereum mainnet. Theoretically, this would make sense, as L2s like Arbitrum scale Ethereum's throughput to a great degree. However, it's tough to ascertain whether this is just a pleasant coincidence or if there's a causal relationship.
Notably, NFTs have lost and steam — and they contributed greatly to the increase in gas prices from July to September. The slowdown in NFTs has certainly played a vital role in bringing gas prices down again.