Cross Chain Competition Heats Up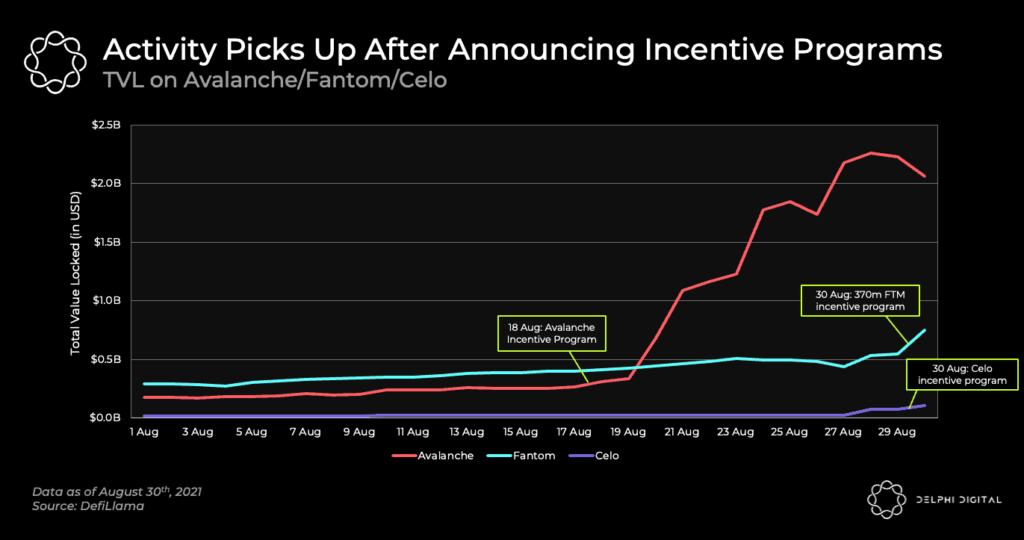 Since launching "Avalanche Rush", its DeFi incentive program on the 18th of August, Avalanche has enjoyed a gush of liquidity to its EVM chain. However, deposits on the network have slowed down in recent days, with the last 2 days resulting in net outflows from the Avalanche Bridge. This was likely impacted by incentive programs on competing Layer 1s.
Fantom and Celo, on the contrary, saw an uptick in total value locked for their DeFi projects after announcing incentive programs for their respective chains on Monday.