ETH Open Interest Stable with Flat Funding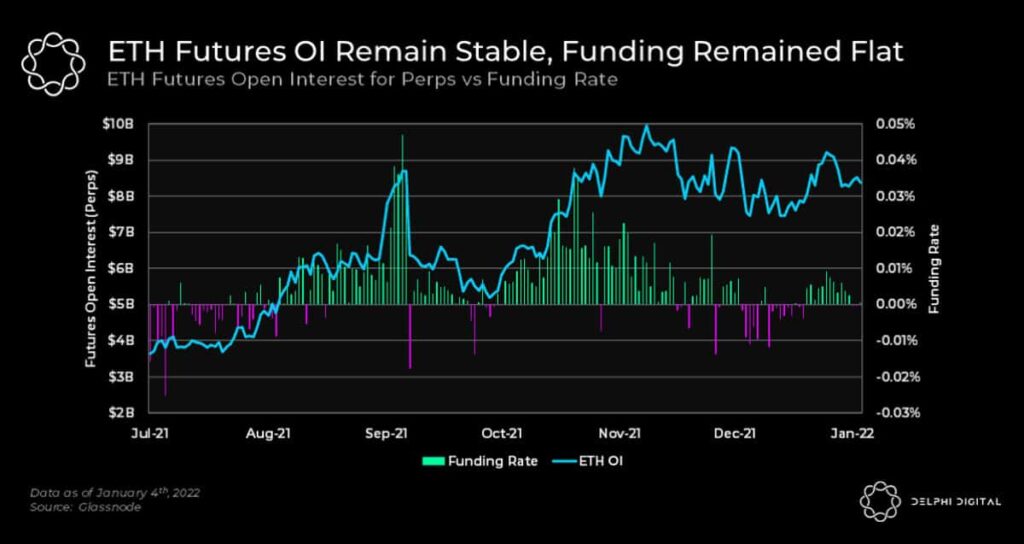 ETH perps open interest has also moved a bit higher, but compared to BTC, ETH OI has stagnated somewhat over the last couple of weeks, hovering between ~$8B to $9B.
Funding rates have also remained flat at near 0%, implying traders are uncertain of how the market will move in the near term.
Typically, high funding rates indicate that leveraged traders are bullish, with more longs opened than shorts (and vice versa when funding rates turn negative).