Ethereum Usage Remains at Elevated Levels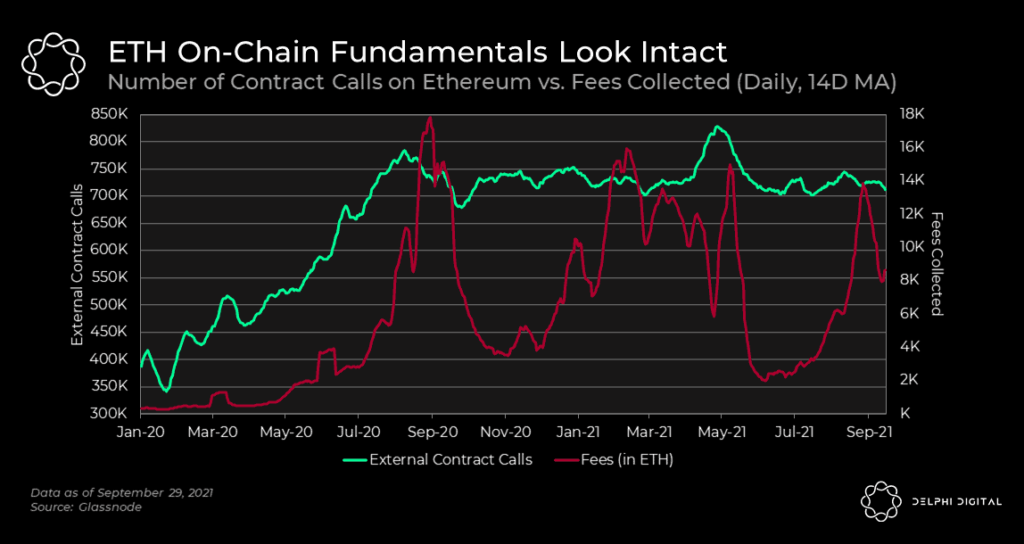 Key on-chain data points for ETH still look fairly bullish. Transaction fees are still on the higher side, albeit fairly volatile. And daily interactions with smart contracts has stabilized at an elevated level. As we noted in yesterday's daily, this is in stark contrast to Bitcoin, which is seeing its lowest daily fee collections in over 20 months.
With EIP-1559 in place, these fees are now contributing towards ETH's value accrual and scarcity, rather than all of it going into miners' pockets. All in all, while the market looks to be in disarray right now, there are some signs creeping up that paint a positive picture.