Funding Resets, Where to Next?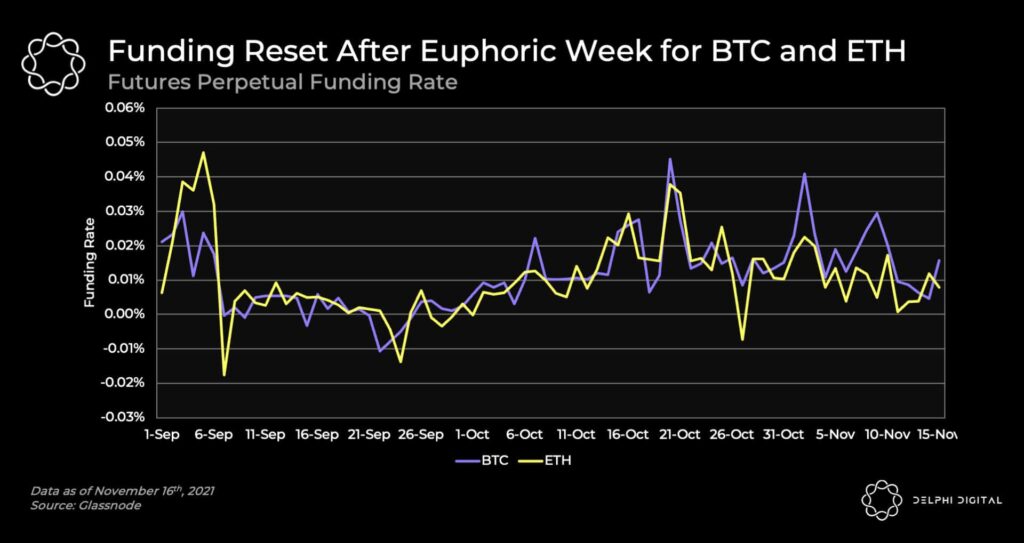 As euphoria hit amid new ATHs for BTC and ETH, funding rates ranged upward as traders' appetite for leverage soared. However, as markets retraced, funding rates reset back near neutral levels.
Note that the funding rate shown here is up till 15 Nov, before the most recent big retrace. While Bybit funding continues to be high, funding rates went negative on BTC and ETH on FTX today. This could suggest short-term bearishness among the  "smart money" crowd.