Help, I'm Getting Liquidated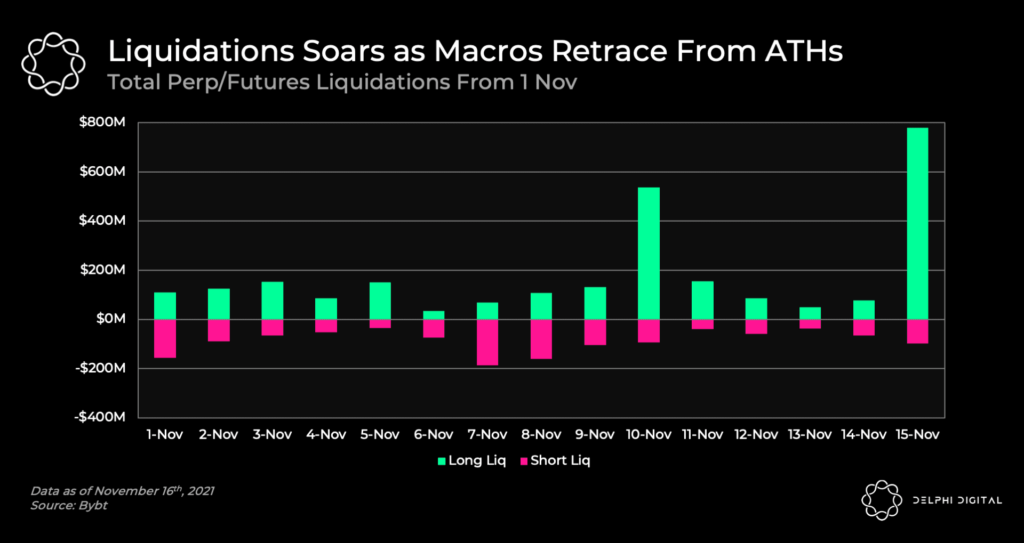 BTC had a great run up through the first half of November, setting a new high near $69,000, but two major retracements of ~10% in the past week alone (one from ~$69,000 to ~$63,000 on Nov. 10 and another today from ~$66,000 to ~$60,000) has investors and traders alike back on edge.
Leveraged traders were victims of liquidations as prices dropped and markets deleveraged. Prior to this, open interest was at peak levels for most trading pairs; typically, flushing out excessive leverage is healthy for markets over the longer term. However, market structure may need some time before order book depth and trader activity recovers.
Note: as a reminder, Binance's API only reports 1 liquidation per second, so this number is likely materially higher.