More All-Time Highs For AXS Price and Axie Revenues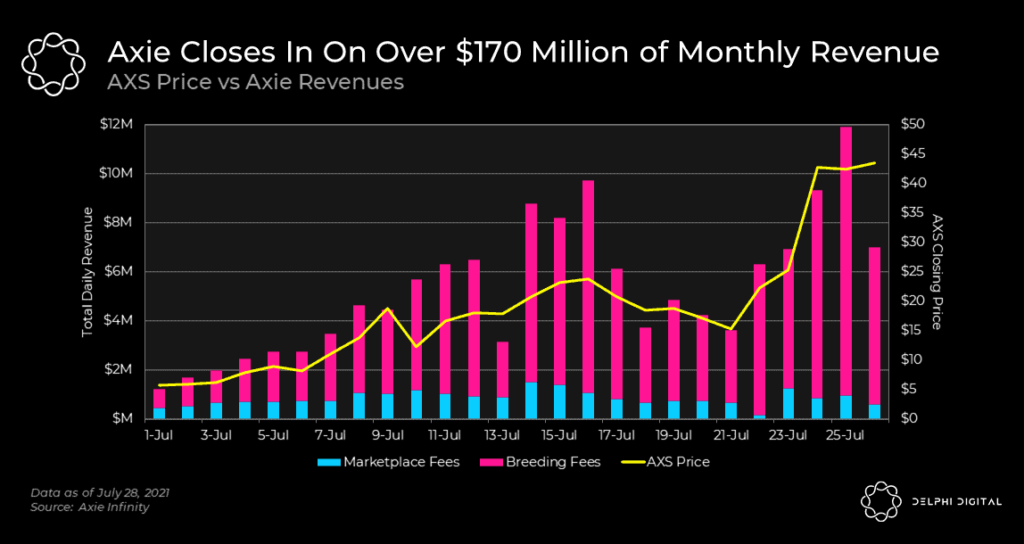 One from July's Delphi Chartbook, Axie Infinity maintains its upward momentum over the past month with AXS price seeing a recent high of $53.5 on July 27th. Axie revenues also had a big month, amassing a total of over $170 million (data as of 26th July – latest 30 day data shows $214 million in protocol revenue).
The interplay between Axie's revenues and AXS price is noticeable. This makes sense given the majority of revenues come from Axie breeding fees paid in AXS to the treasury, which significantly decreases the circulating supply of AXS – causing a supply side squeeze.