NFTs are Seeing New Buyers, Even as Volume Slows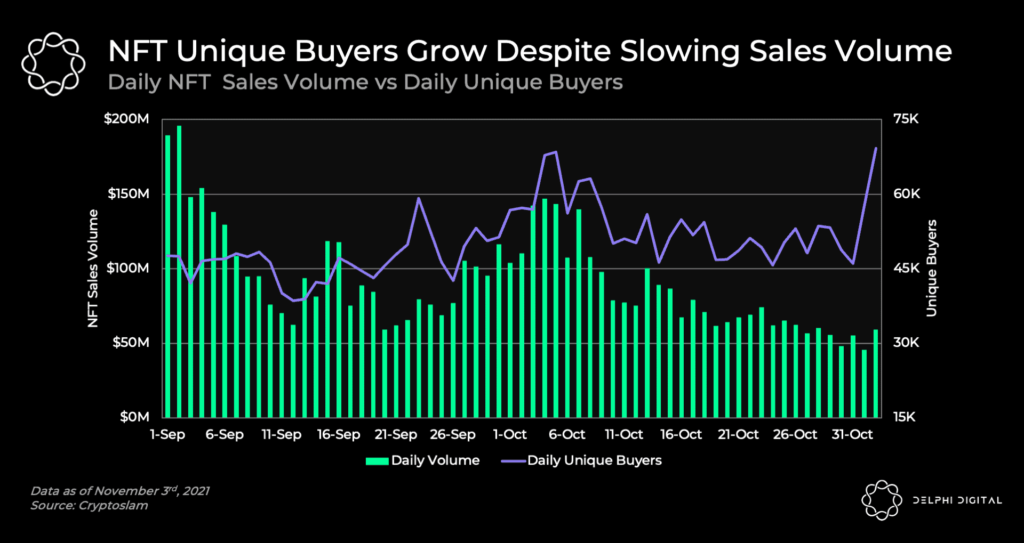 NFT daily sales volumes have been on a downtrend since early September. Despite that, the number of unique NFT buyers has slowly trended upward, with a recent spike at the end of October.
This reduction in volume is in part due to the cool-off we've seen across even the biggest NFT collections on secondary markets, some of which have experienced substantial decreases in sales volumes and trading activity over the past couple of months.
Another explanation could be lower average ticket prices as less crypto-native buyers enter the fray. With NFT NYC happening right now, the hype around this growing sector has become a mainstay on Twitter, attracting a host of celebrities and even billboard flexes on Times Square.