Terra and Avalanche Adoption Boost Token Prices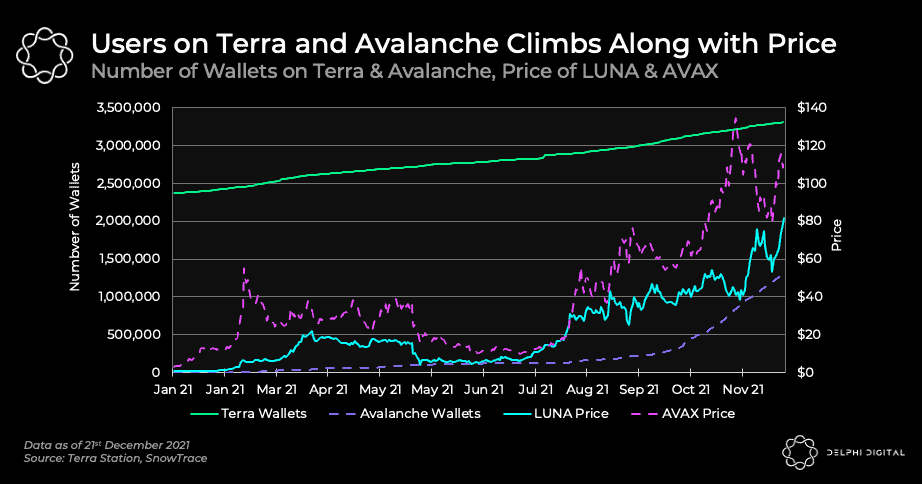 Adoption of Terra and Avalanche has grown significantly throughout 2021, with the latter seeing a surge since its ecosystem incentives kicked off in September. Since Jul. 1, the number of addresses interacting with Avalanche increased by roughly 22x, while addresses using Terra grew by 22%. As a newer chain, Avalanche is bound to have a steeper growth curve, but that doesn't diminish the tremendous growth the network has seen this year.
Market confidence has resulted in the price of L1 chains lingering around all-time highs as we head towards EOY. L1s have been the central narrative for the better part of this year. As the scaling wars heat up, it doesn't seem like this trend will end anytime soon.