The ETF's Effect on Futures Pricing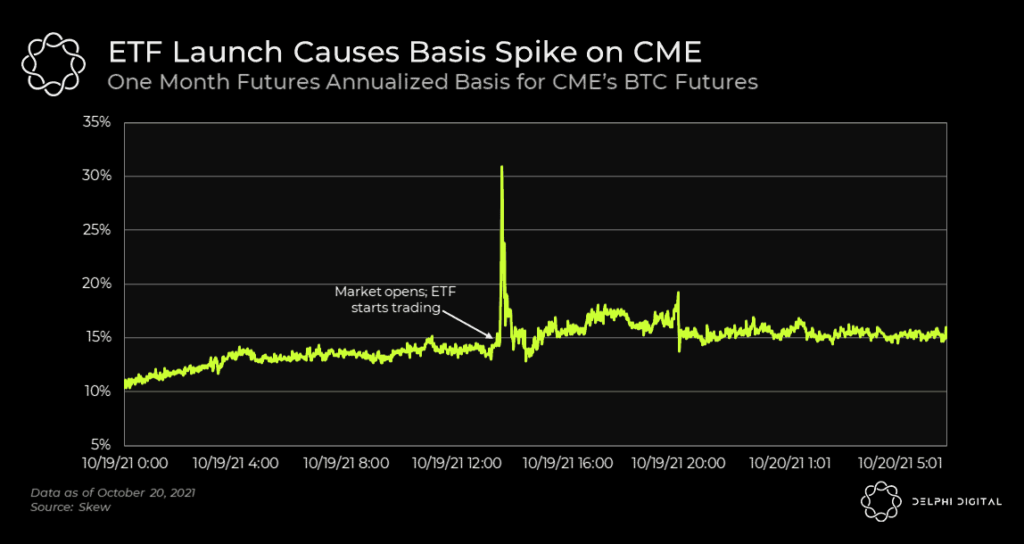 The above scenario actually did happen, albeit very briefly. The ProShares' ETF opened up to massive demand, causing annualized basis — the yield from buying BTC spot and shorting BTC futures at a higher price (thereby locking in a fixed return) — to spike abnormally. However, as you can see, those yields were too juicy to turn down, and basis quickly reverted to normal levels. Note: You can see the movement of futures prices that caused the basis spike here.
When futures price excessively deviates from spot, it incentivizes well-capitalized investment funds to perform a cash and carry basis trade; short-sellers were the heroes for once.