With Great Leverage Comes Great Responsibility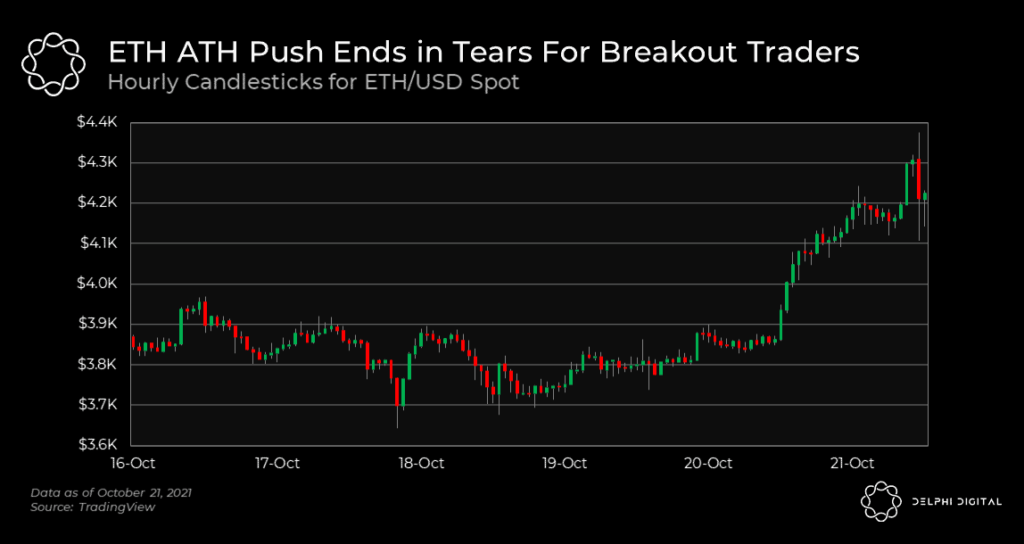 Earlier today, ETH did what we've all been waiting for: it pushed towards its all-time high price. However, it missed the mark by roughly $10 on Coinbase, and subsequently slid 6% in less than 10 minutes. Traders who opened levered longs in anticipation of the breakout were immediately squeezed. Given price instantaneously recovered, this was an obvious shakeout orchestrated to wipe out over-leveraged apes.
As we enter the next phase of the crypto bull market, consider this a lesson: keep your leverage in check and don't try to get ahead of the market. Crypto can be brutal if your risk management is lax. The vast majority of us shouldn't even be touching leverage.