Your Attendance is Important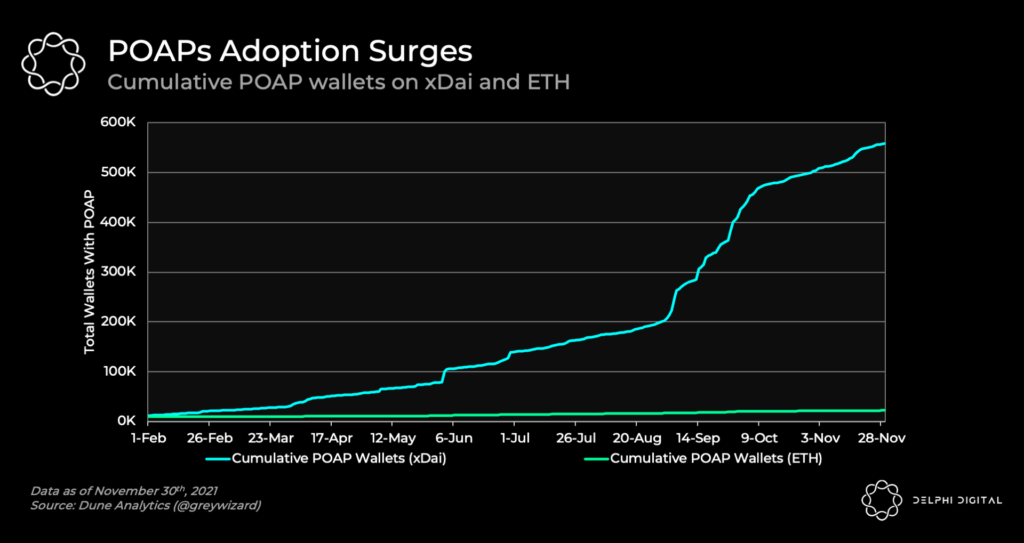 Proof-Of-Attendance Protocol (POAP) is a way for event attendees to verify their attendance through a collection of digital badges on Ethereum and the xDAI sidechain.
POAPs are not limited to offline events, but also events online or in the Metaverse as well. Furthermore, the utility of these badges does not just end on attendance, there are further ways to develop interactions with event attendees through raffles and airdrops for event badge holders.
Over the past 3 months, wallets containing POAPs grew exponentially from ~200K to nearly 600K, with thousands more being added daily. Given Ethereum transaction fees are expensive, the vast majority of POAP minting occurs on the xDAI network.